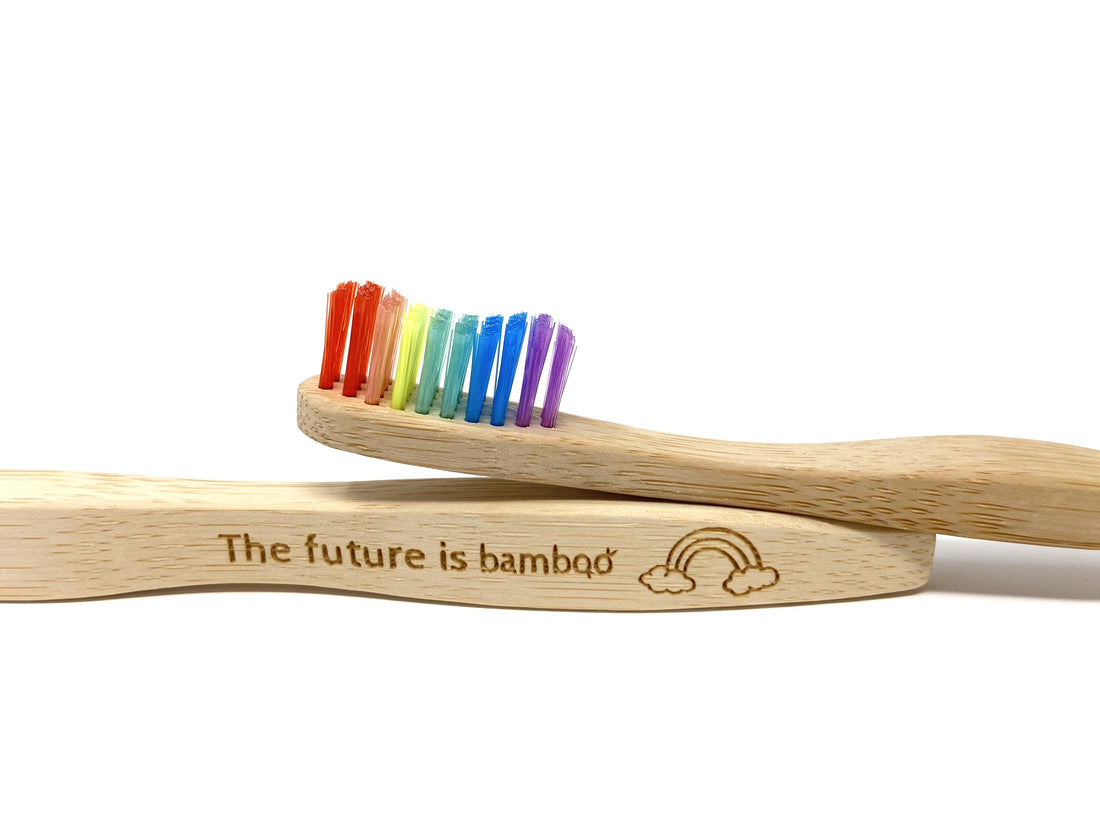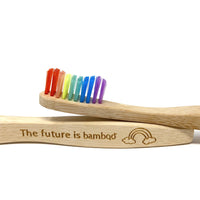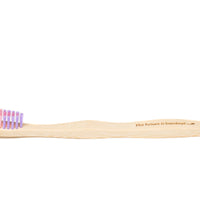 Millions of plastic toothbrushes pollute the oceans and landfills every year.
That's a BIG problem.
The simple choice of using one of our biodegradable bamboo toothbrushes makes you part of the solution!
Bye bye, plastic.
Biodegradable bamboo curved handle
Antimicrobial – ideal for kids mouths!
Ultra soft bristle – perfect for little teeth (BPA free)
Vegan & Cruelty free
Reasons why we love our bamboo toothbrushes : they are made of sustainably sourced MOSO bamboo, which is not only an amazing eco-friendly resource, but is also clean on both the micro (BPA-free) and macro (biodegradable) levels.