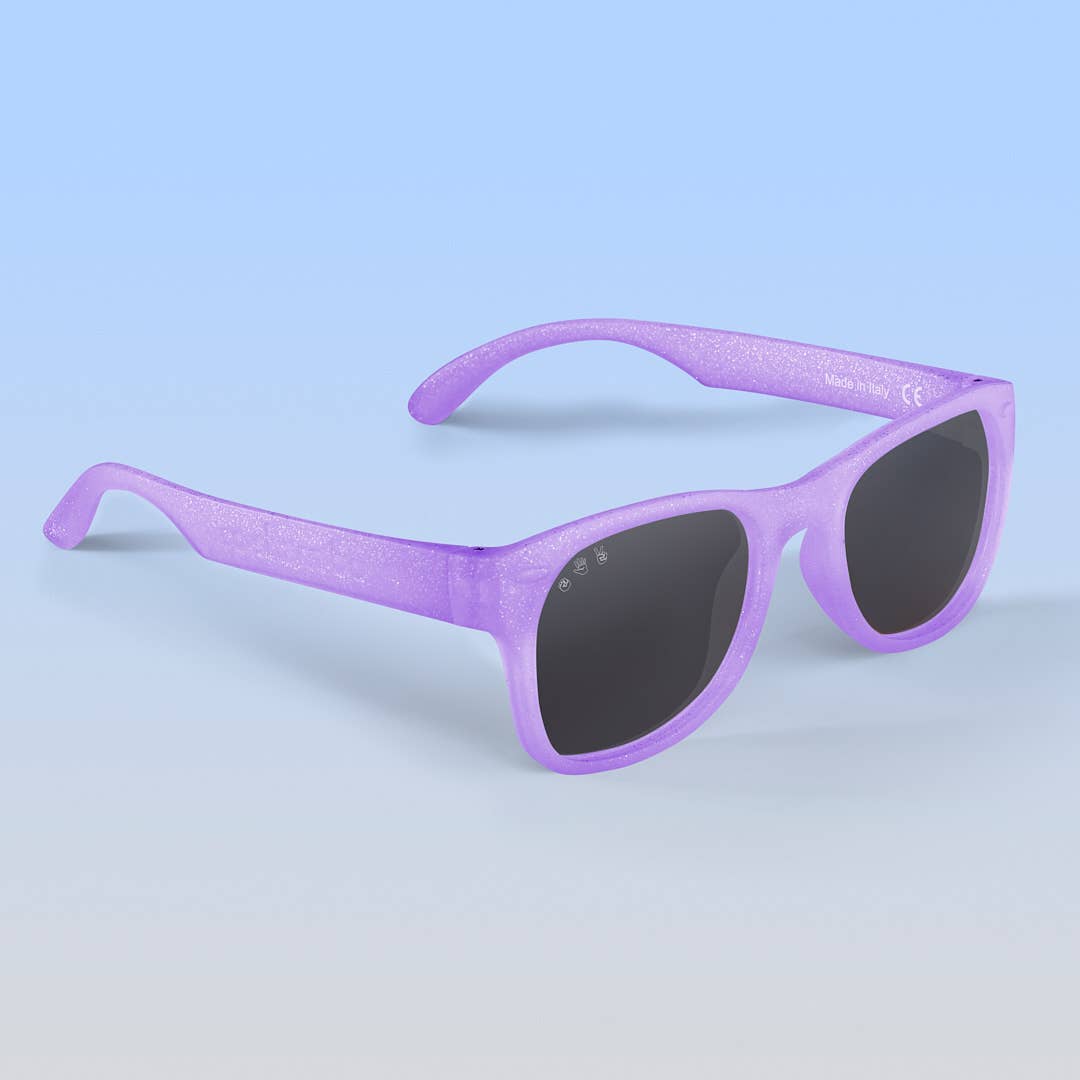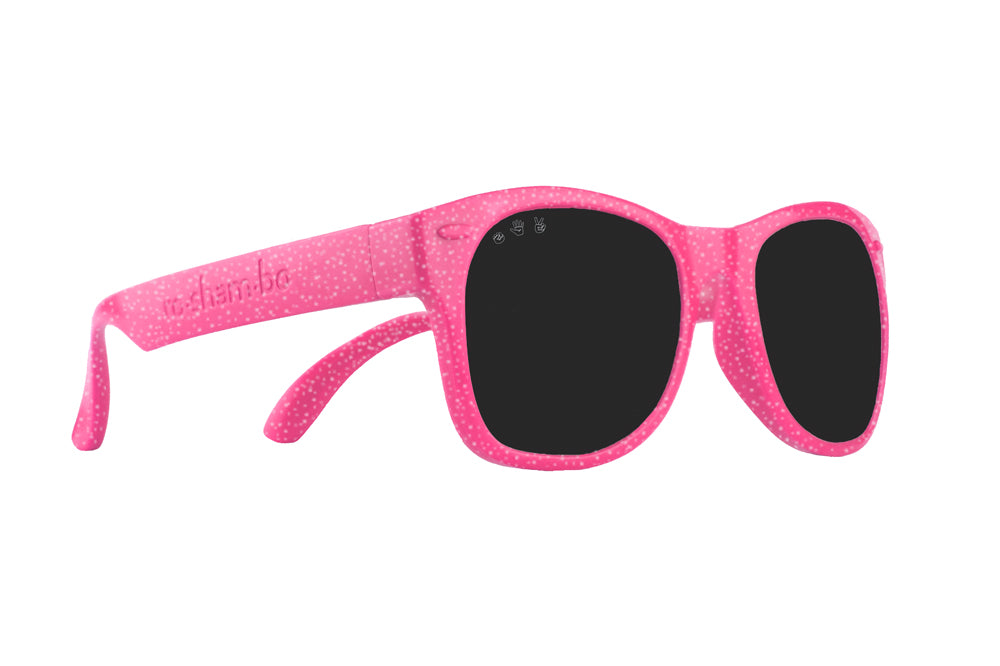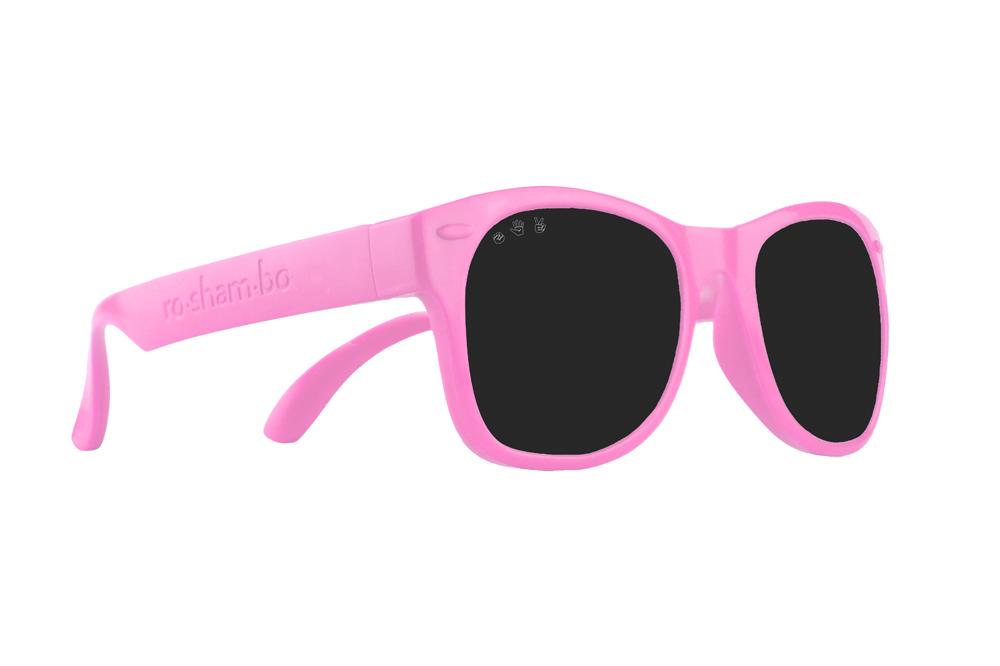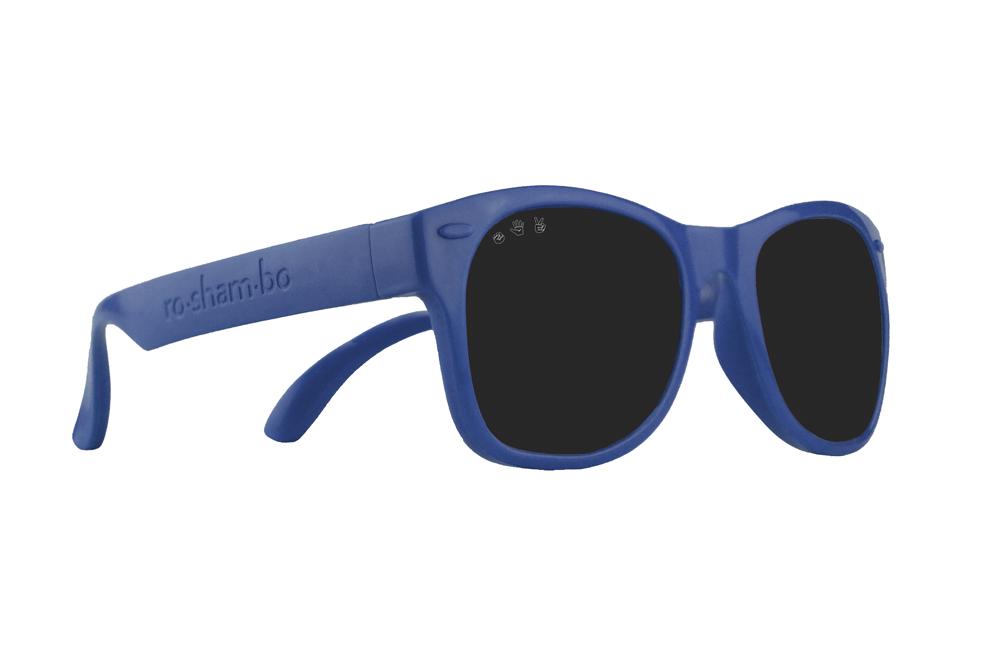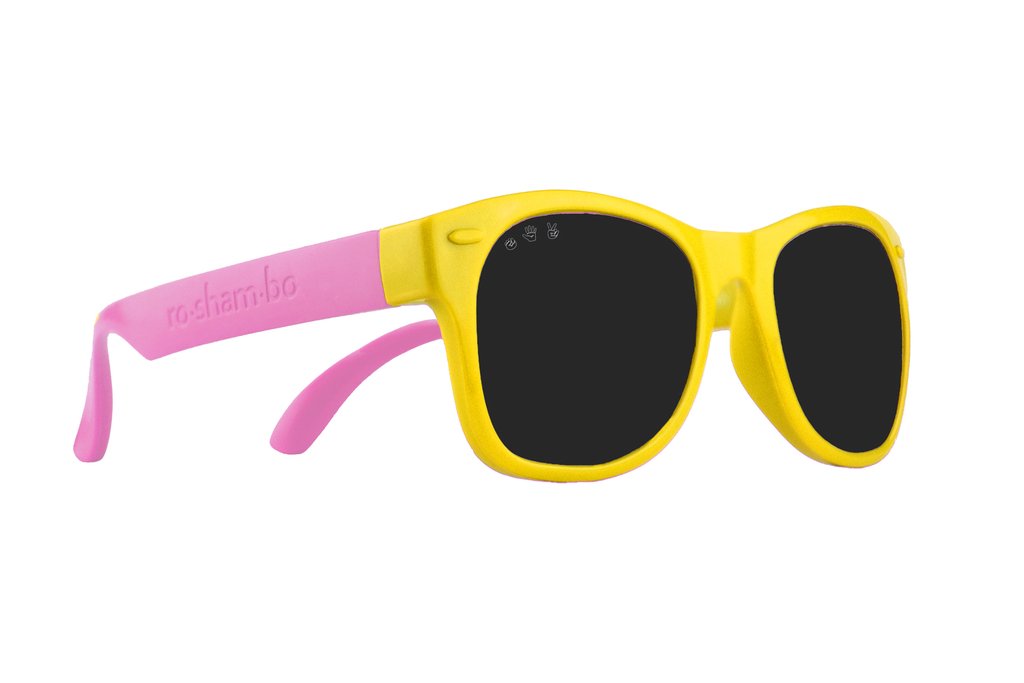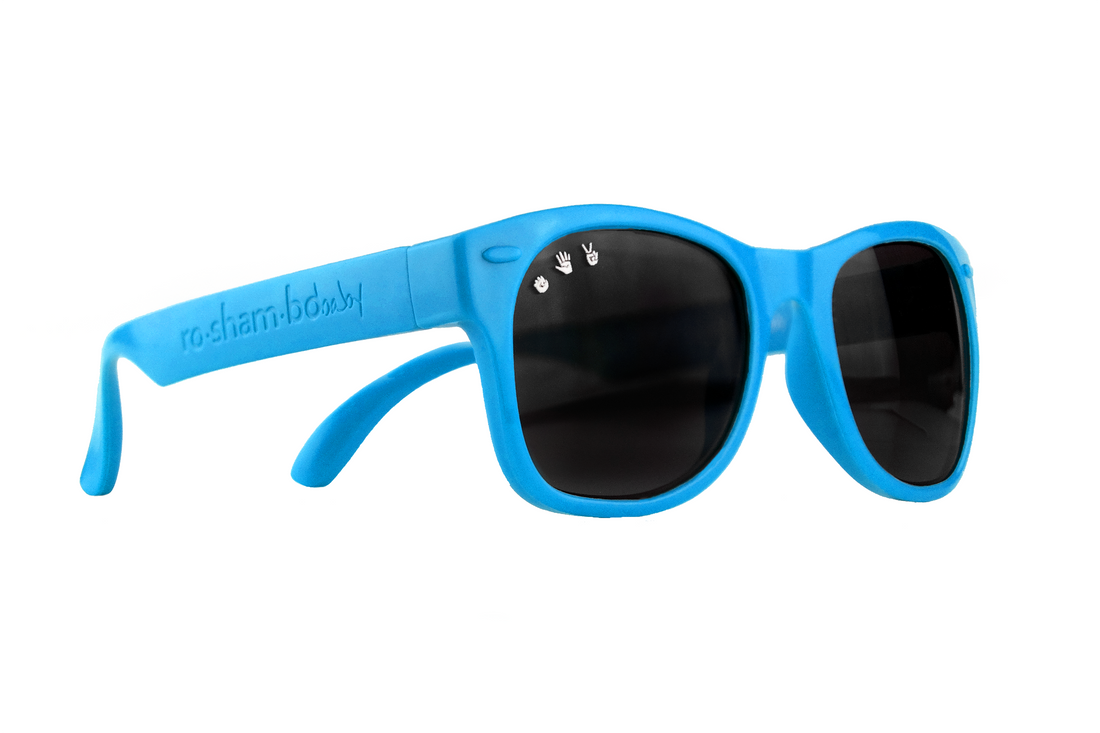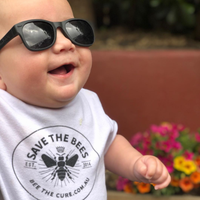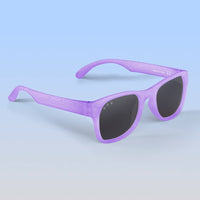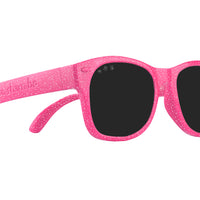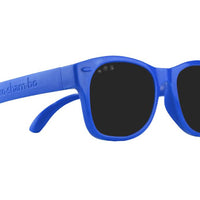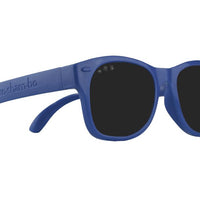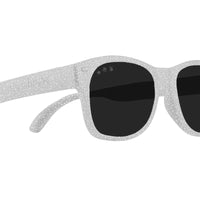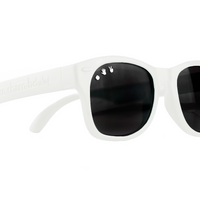 Our classic, wayfarer-style sunglasses for kids of all ages. The ultra durable, virtually unbreakable and ultra light material of our bendable glasses frames is specially designed with baby in mind. All our sunglasses for infants are BPA free, lead & latex free, small parts tested, and proudly made in Italy. 
Need replacement lenses? Or want to upgrade to a Mirrored Lens? See here 
polarized lenses: 100% UVA/B/C protection and shatter resistant, with added glare reduction to reduce eye strain & protect your eyes
mirrored polarized lenses: same protection with a sweet pop of color!
made in Italy like your designer shades, and assembled in USA
material is specially designed with babies in mind: durable, flexible, ultra light, and comfortable. soft and safe for little faces, hands and mouths.
nearly indestructible: we offer a full damage and lens replacement guarantee.
certified BPA, lead, and latex free. small parts tested as safe for babies.
we mold our logos into our design to eliminate unnecessary paint.
over 25% lighter than Babiators' baby shades! so light they can float!
all packaging made in the USA of food grade material.
prescription-ready! take these frames to any optician and get your prescription filled. No need to purchase those expensive designer frames!
most importantly, you are helping support autism charity with every purchase.
don't forget to grab a carry case & strap kit to keep your little sunnies safe, and to ensure a better fit on infants or kids growing into larger sizes. comes with head strap and ear adjustor pieces.
Baby Shades : fits 0-2 years and up depending on baby's head size. So light they can float! in fact, our baby shades are over 25% lighter than our competitors! Approximate measurements: 4.25" temple to temple, 3.75" temple to ear (arm length), and 1.4" high.
Toddler size that will better for little kids between 2-4 years of age. Approximate measurements: 4.63" temple to temple, 4.5" temple to ear and 1.5" high
Junior Shades fit 3-12 years and up depending on kiddo's head size. Approximate measurements: 5" front (temple to temple) x 4.7" long (arm length) x 1.65" high.