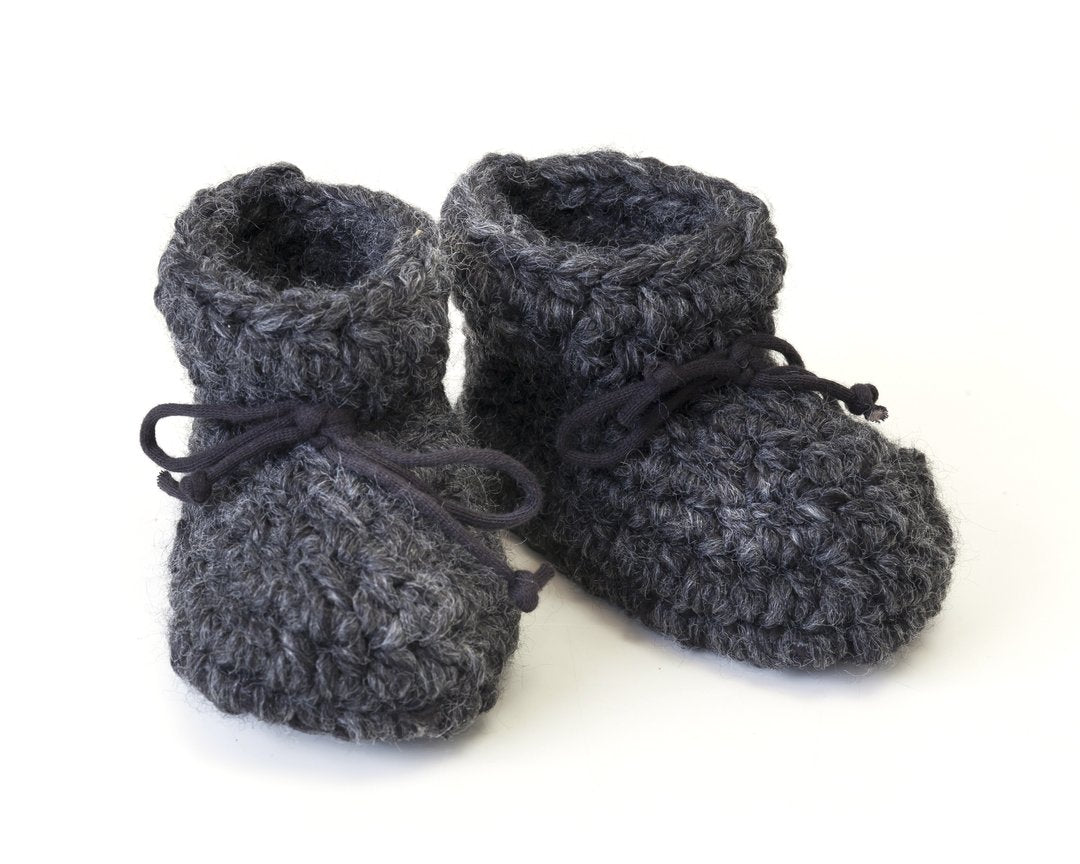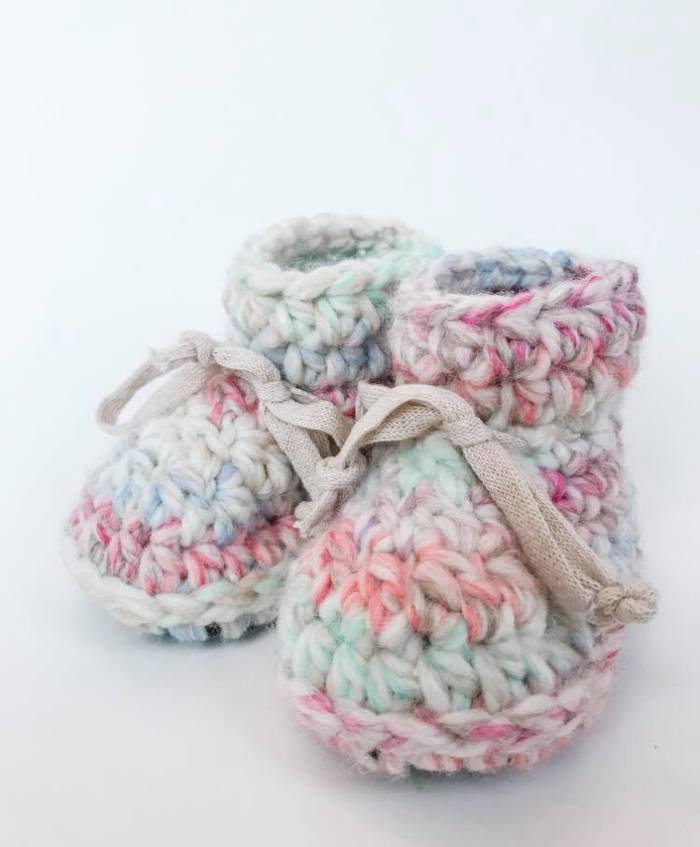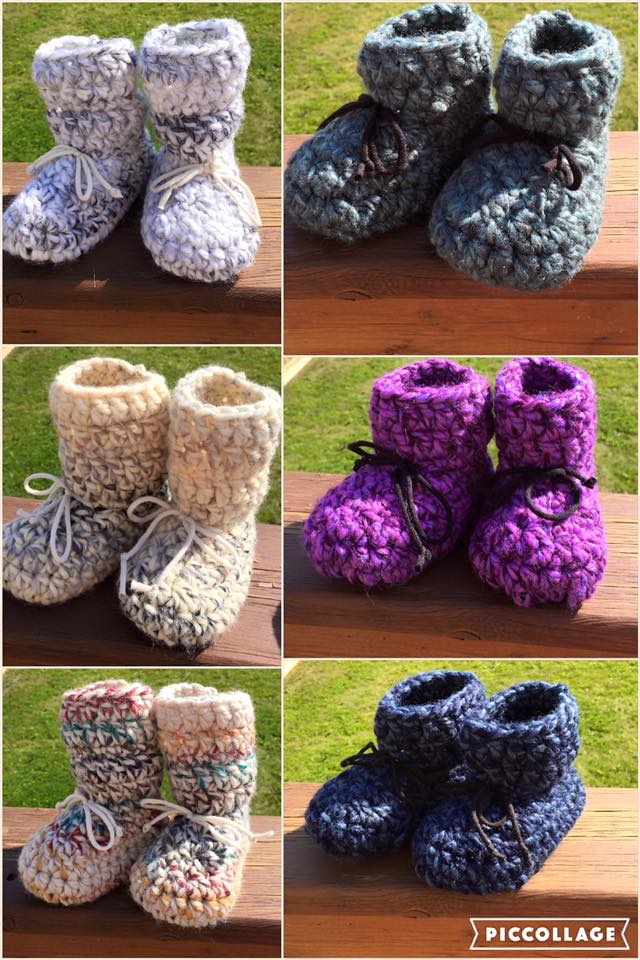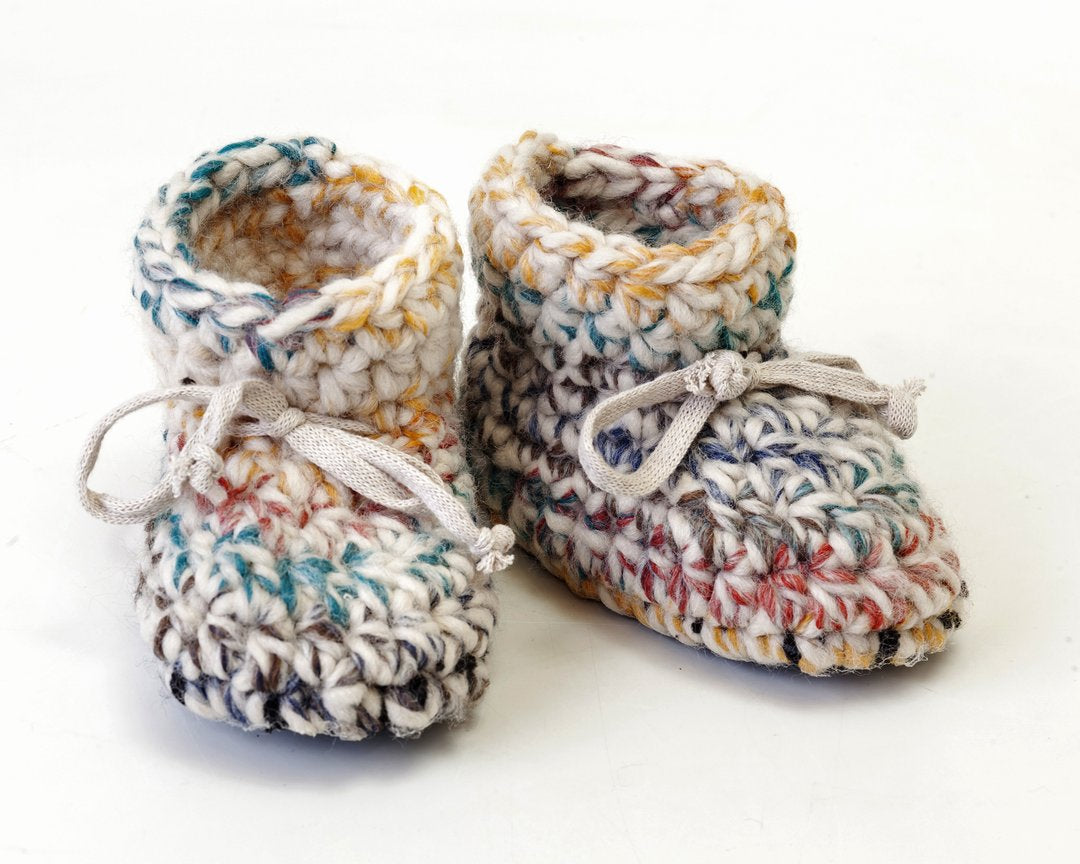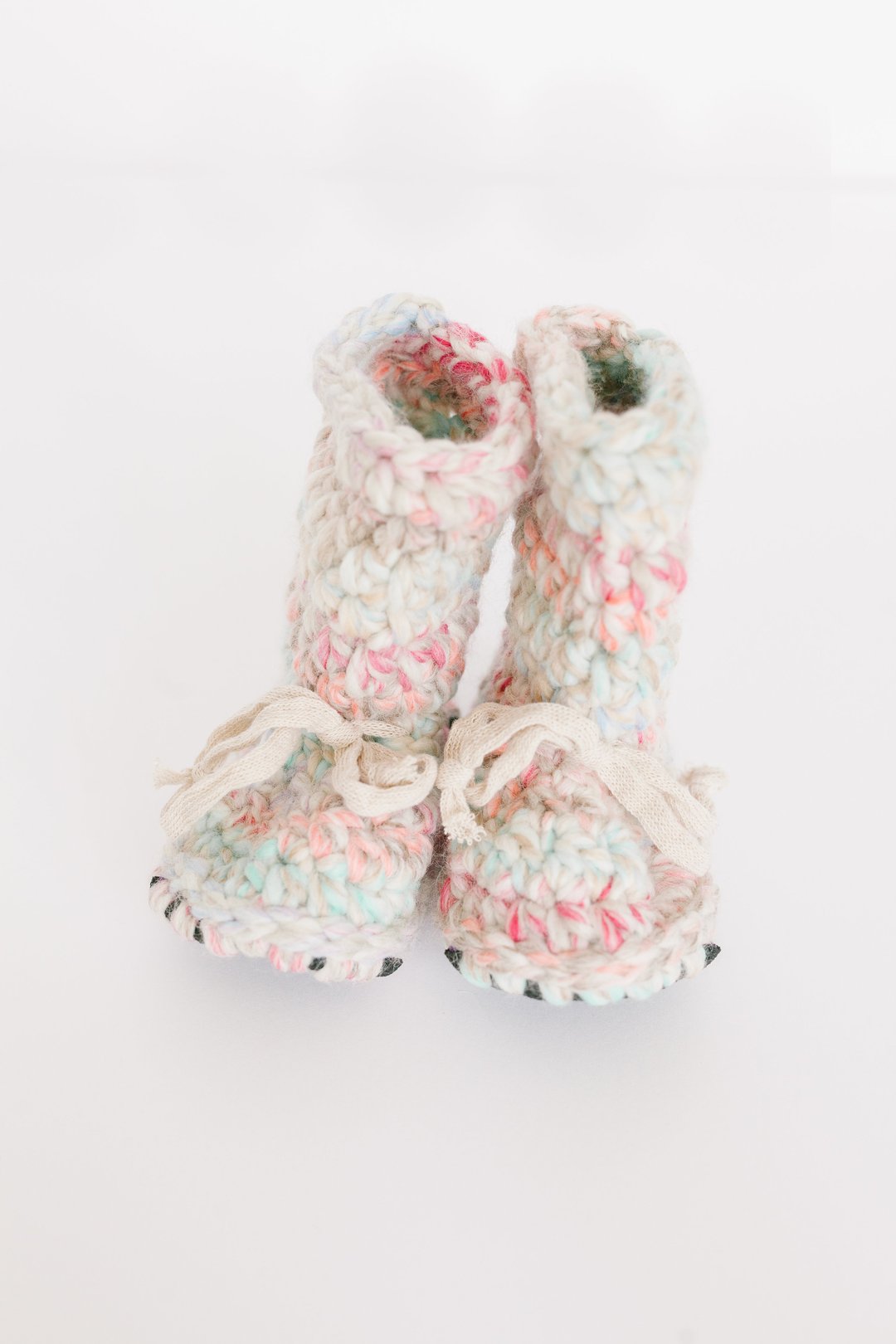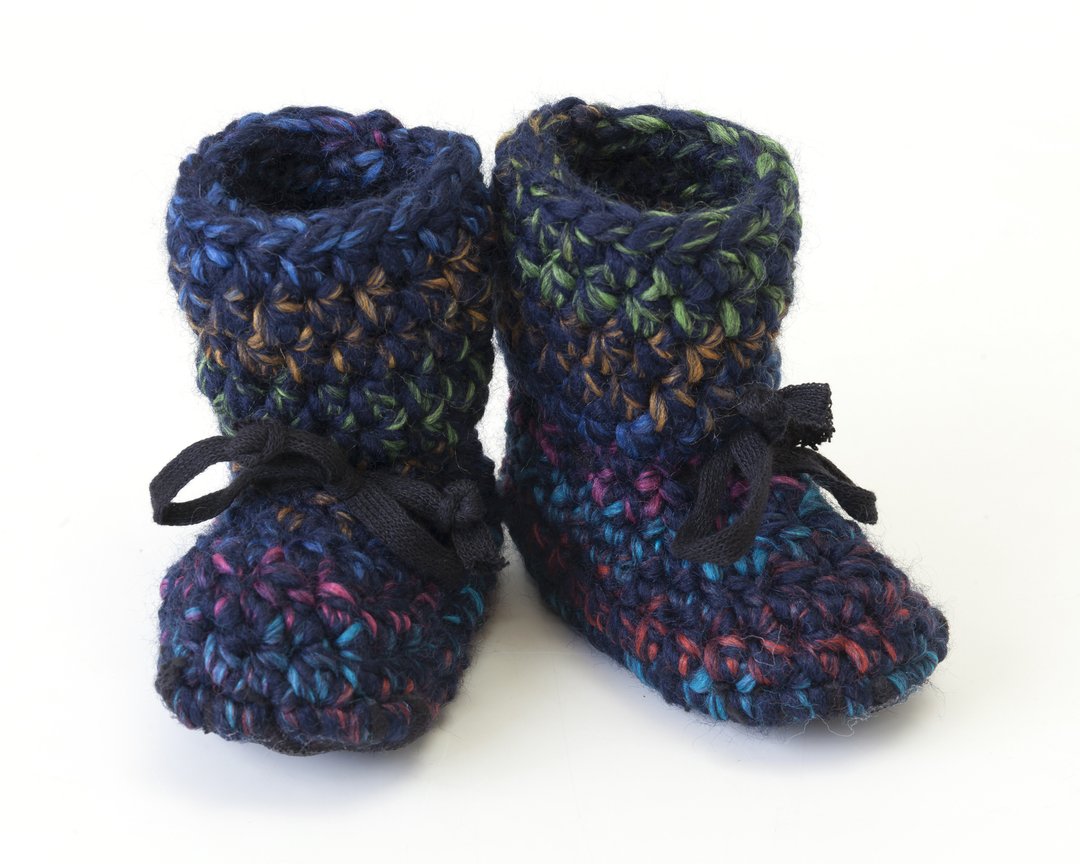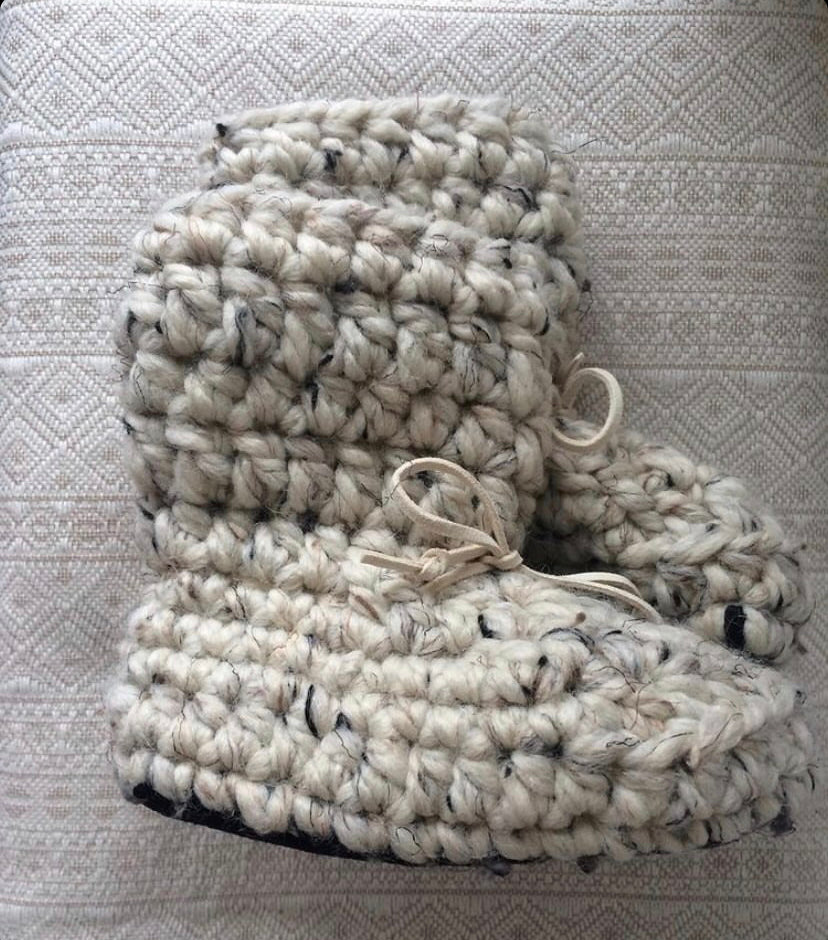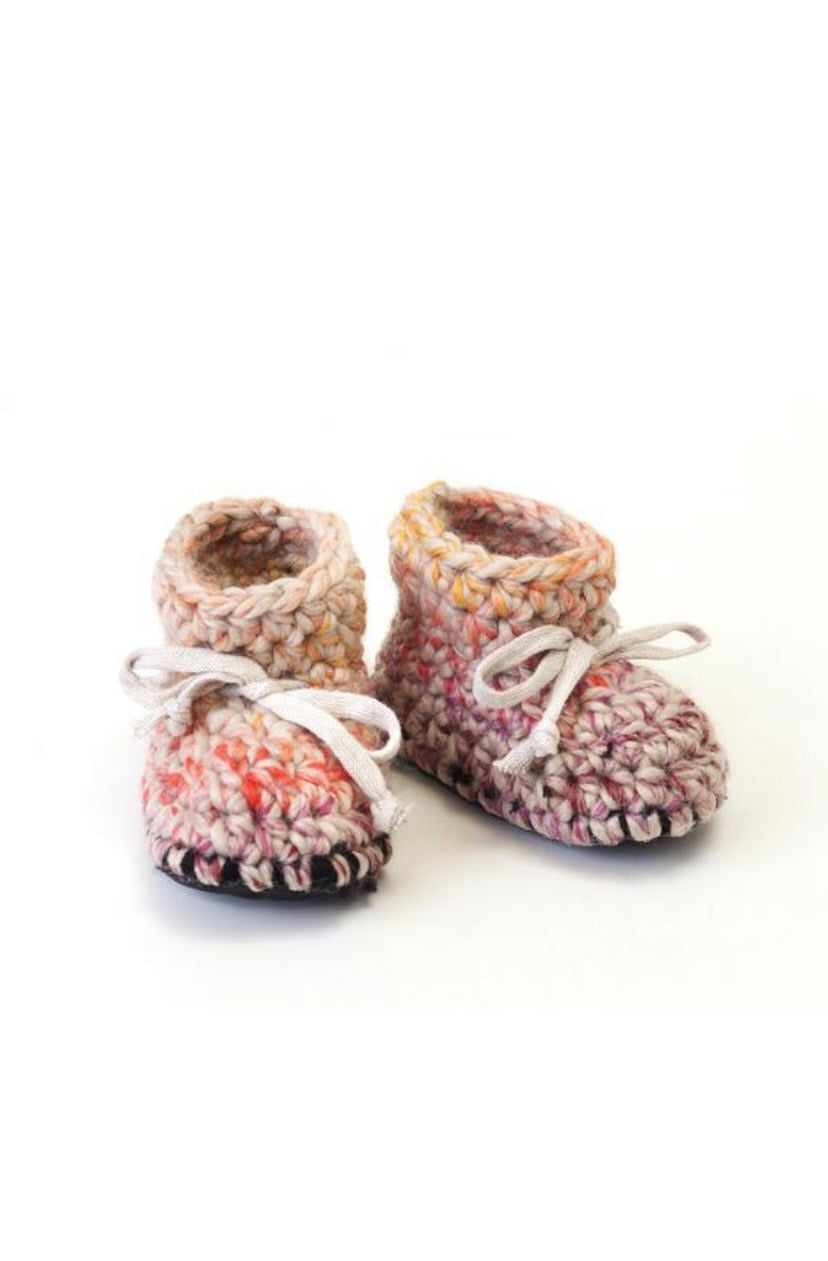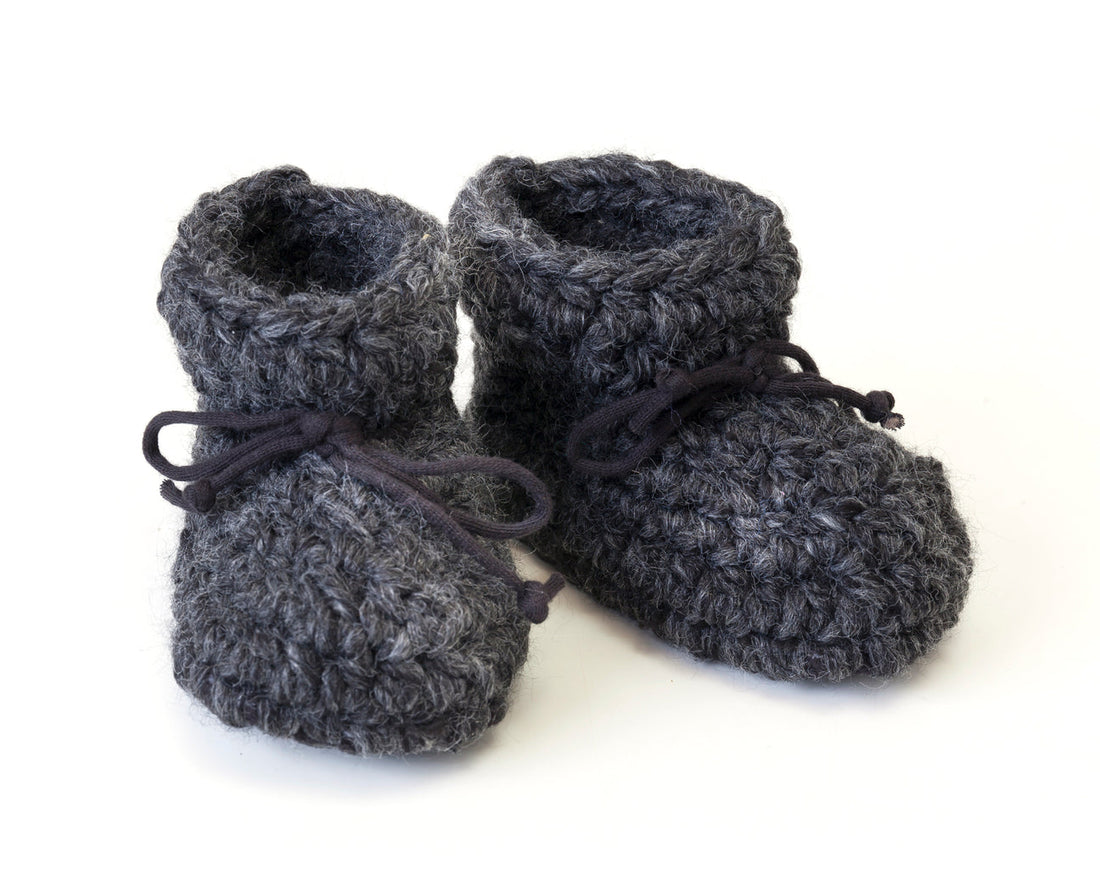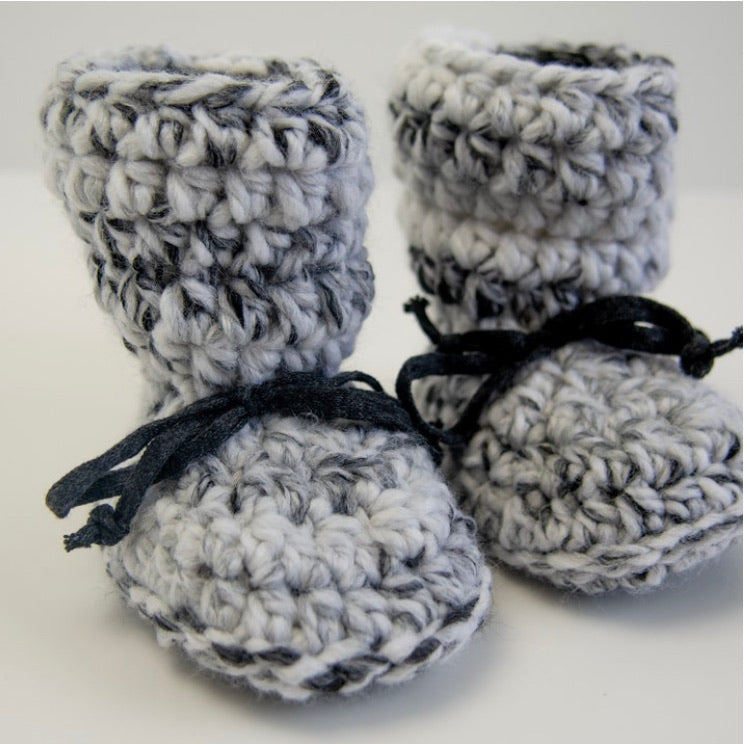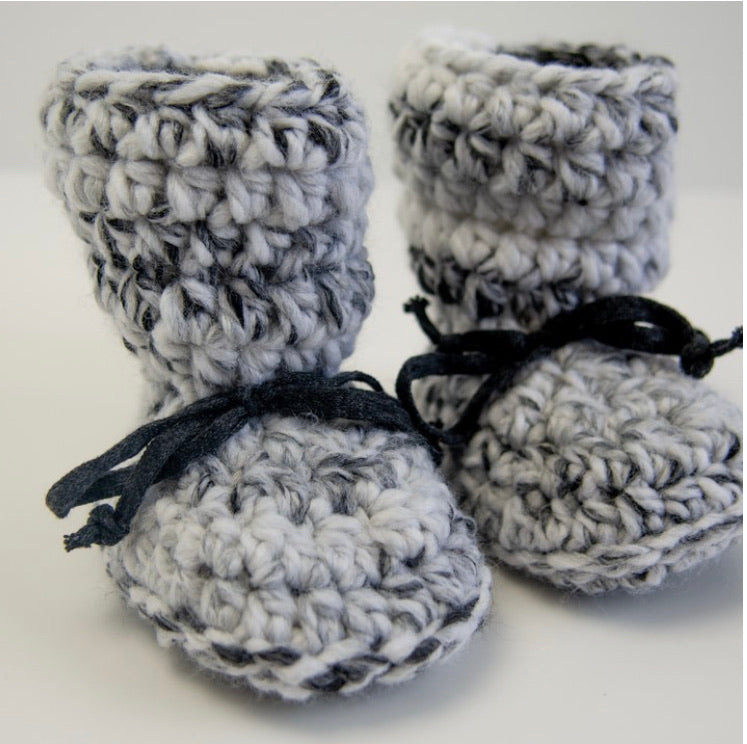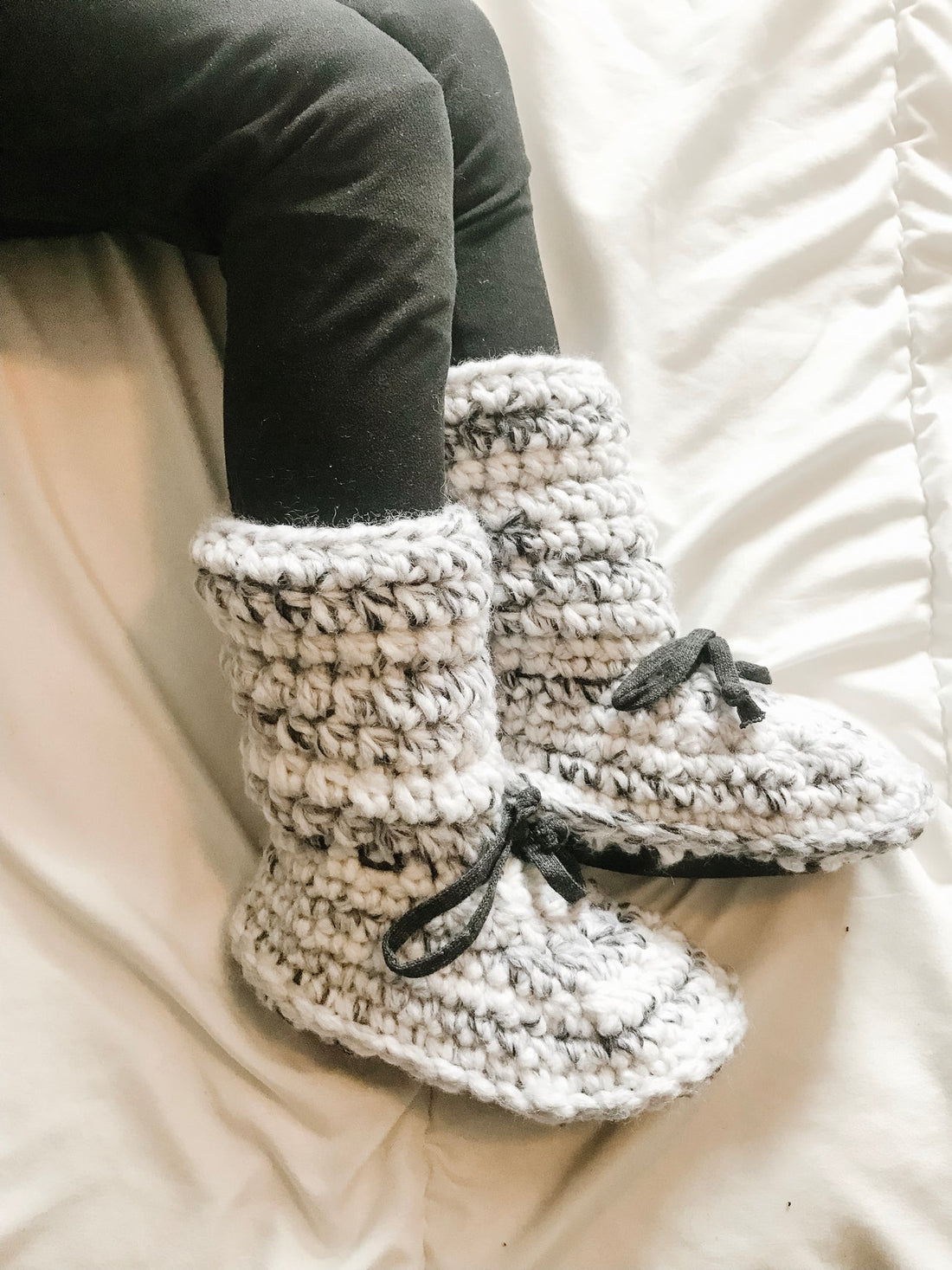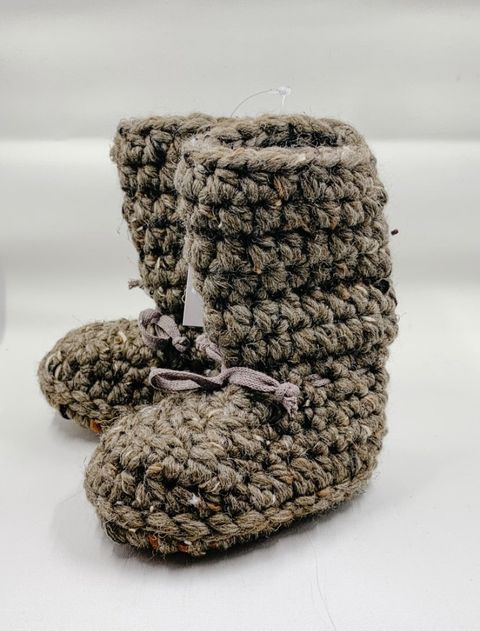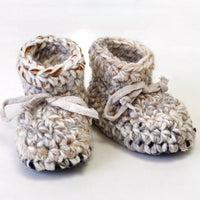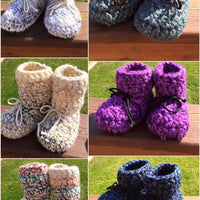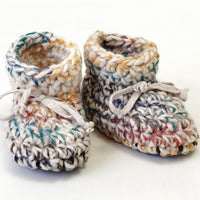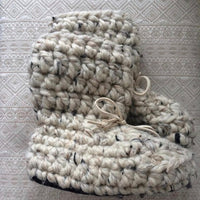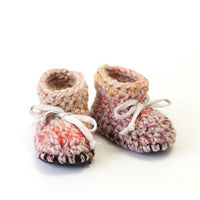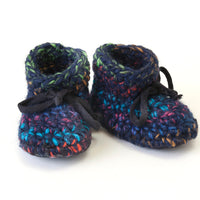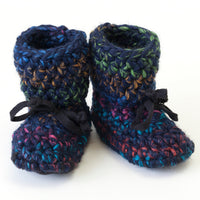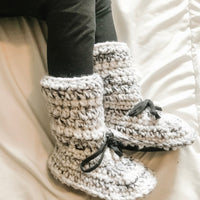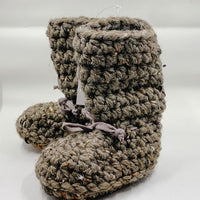 Jack's Mama Slippers - Infant & Toddler

* Please note, some photos represent the wrong size, but are for COLOUR example. Check sizing selections (tall vs ankle)*
When your little one wears their beautiful crochet slippers, you can rest assured that their toes are kept warm in these high quality, durable hand crochet slippers. A choice of non slip or faux suede soles help to keep your early walker or running toddler standing tall.

Forget about cold feet with your warm and comfy crochet boot slippers for ADULTS! These fashionably cozy slippers are perfect for cold winter evenings at home, but if you just love the idea of having slippers in all seasons, these are definitely a winner!
These crochet slipper boots are handmade from a soft and snuggly wool and acrylic blended yarn in an assortment of gorgeous colours. A fleece inner sole adds an extra level of comfort and protection for your feet while non slip water resistant OR faux suede makes up the outer sole. 
Features:
- Wool and acrylic blend crochet bootie slippers
- Ankle or tall height
- Infant through adult sizes
- Comfortable inner sole, non slip outer sole or faux suede sole
- Cozy colours for all seasons
- Perfect gift idea for any holiday or just because!
Available in a variety of colours as shown. Multi-coloured slippers are made of varigated yarn allowing each slipper to have an unique presentation of the colours.
Choose between our two sole options; either a fleece insole with a water and slip resistant outer sole made of an eco friendly material. Or for the ultimate in warmth and comfort upgrade to a plush genuine sheepskin insole on a faux suede outer 
[Care Instructions]
• Wash in cold water, let air dry
• Keep away from Velcro as Velcro is very damaging to yarn.
Approximate age to shoe size measurements as below

*Please note - adult sizing do not come with tie string**
Newborn 4" - approx 0-6 months
4.5" - toddler size 2/3 (6-12 months)
5" - toddler size 4/5 (12-24 months)
5.5" - toddler size 5/6
6"- toddler size 6/7/8
6.5" - toddler 8/9
7" - toddler 9/10/11
7.5" - toddler 11/12/13
8" - child 1/2
8.5" - child 2/3
9" - child 3/4
9.5" - child 4/5
10" - ladies 6/7
10.5" - ladies 8/9
11" - ladies 10


**measure foot while standing, it is recommended to add a 1/2" to your measurement and order that size**
**additional sizing & colours available on request