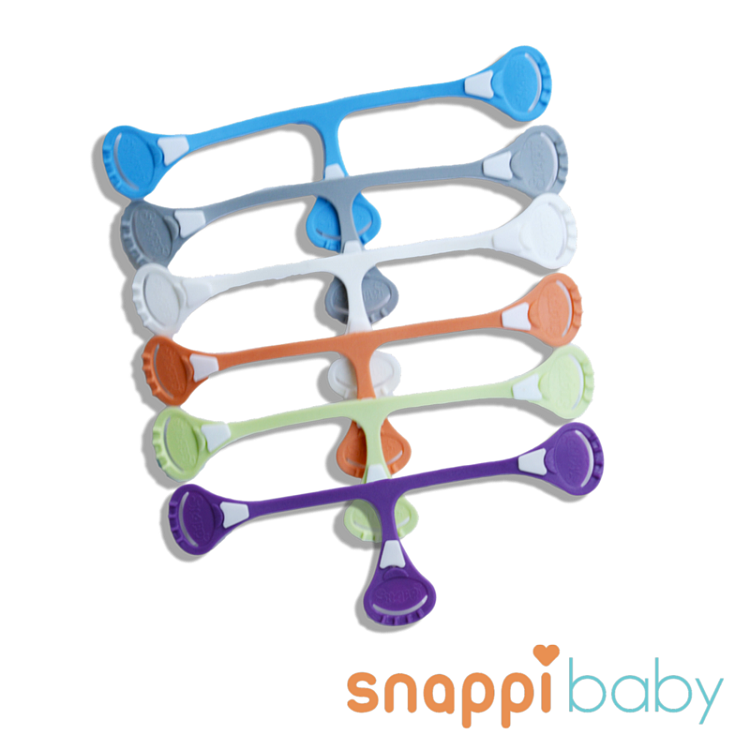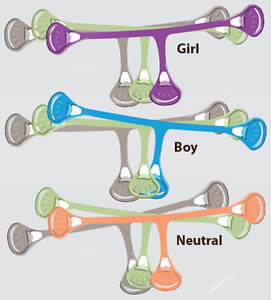 Snappi Diaper Fasteners 3 pack
The Snappi can be used with all flat and prefold cloth diapers. It replaces the need for pins, creates a comfortable fit without bunching or shifting and contains messes of all kinds which means fewer soiled diaper covers.
Snappi gives a modern touch to baby care and will always be in demand as long as babies are born. It is made from a stretchable non-toxic material which is T-shaped with grips on each end. These grips inbed in the diaper fabric to ensure a snug-fitting diaper with enough natural movement for the baby. Snappi is available in a range of bright and pastel colours. 
HOW TO USE THE SNAPPI FASTENER
Using this fastener is amazingly simple! Place the fastener on the diaper (in the middle) and, while holding it in place with one hand, simply hook one claw into the terry fabric, stretch over to the other thigh and catch into the loops of the fabric there. Then pull the last claw down to catch at the fabric between the legs. The result should be a Y-shape if it has enough tension. Gently pull backwards on each of the 3 rings to check that enough of the claw has caught into the loops for a secure fastening!
Always store your Snappi out of the reach of young children. Pull the ring over the teeth of the fastener to avoid eager siblings getting pricked when the fastener is handled. Test rubber regularly to ensure there are no breaks.