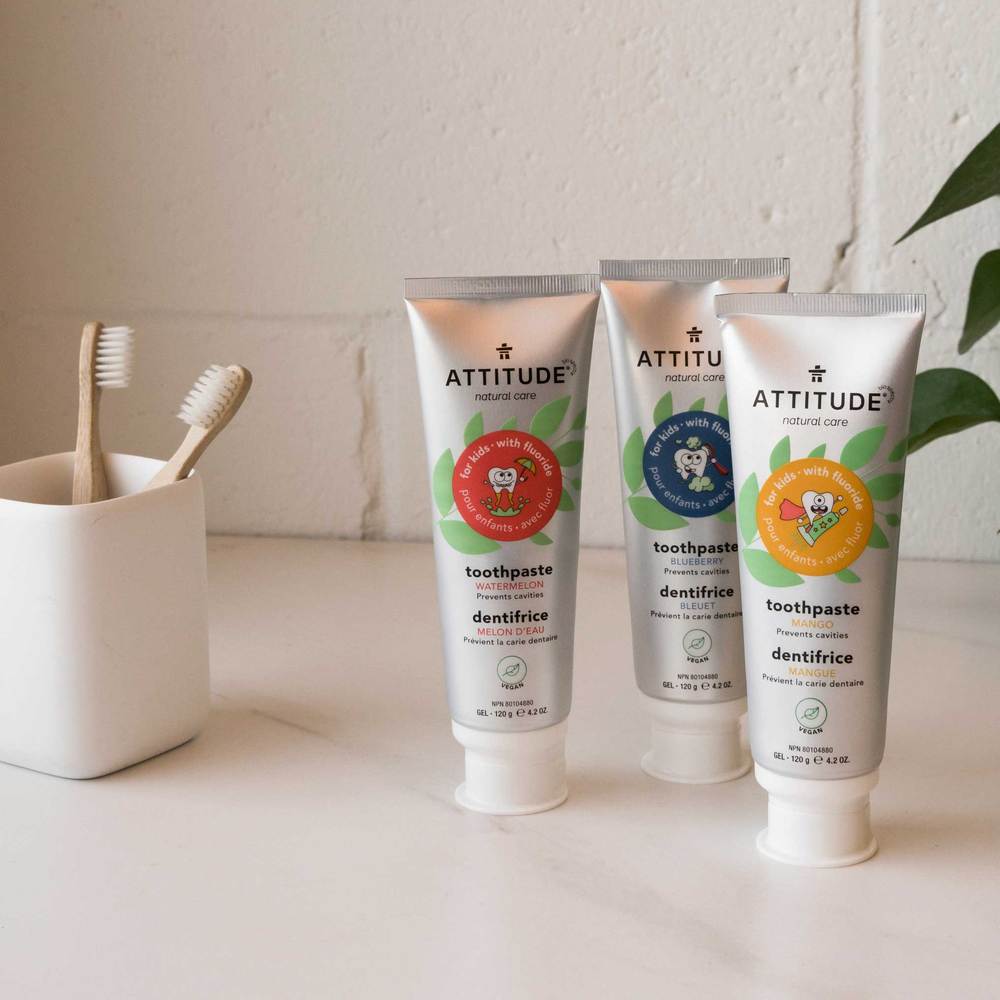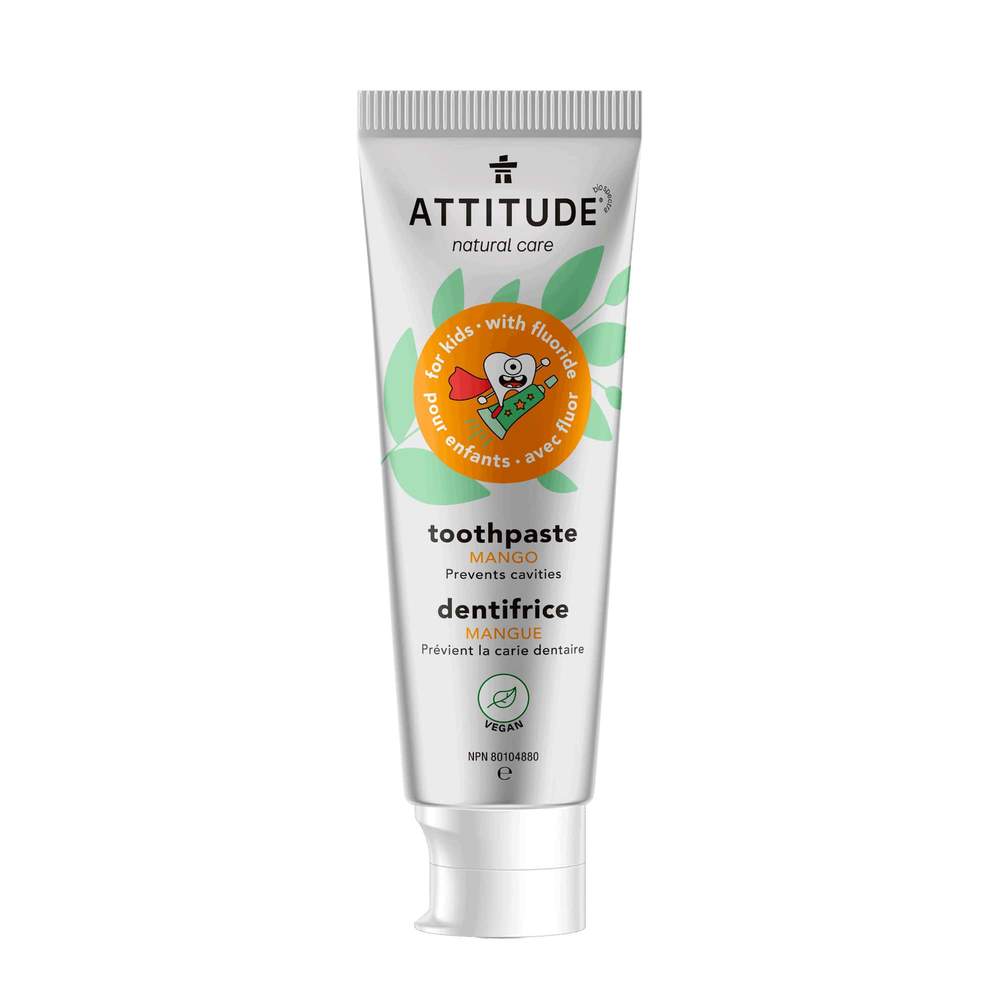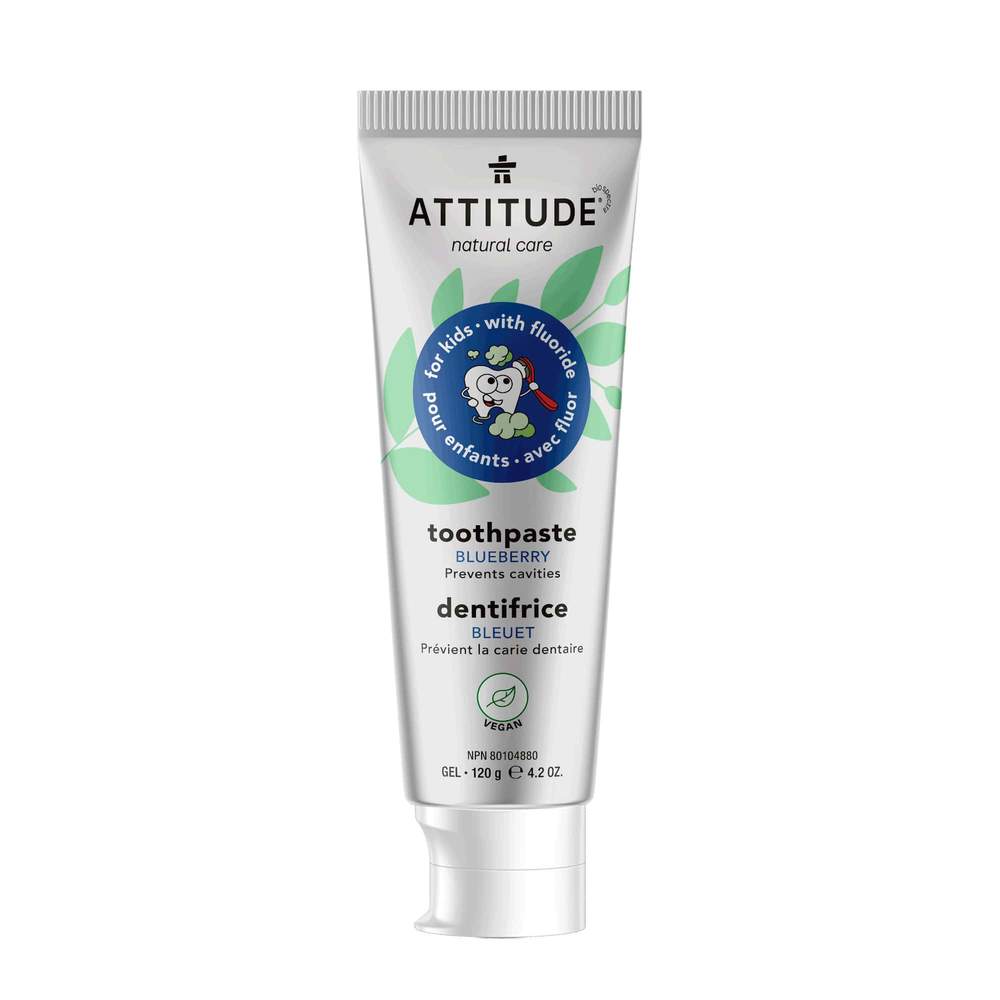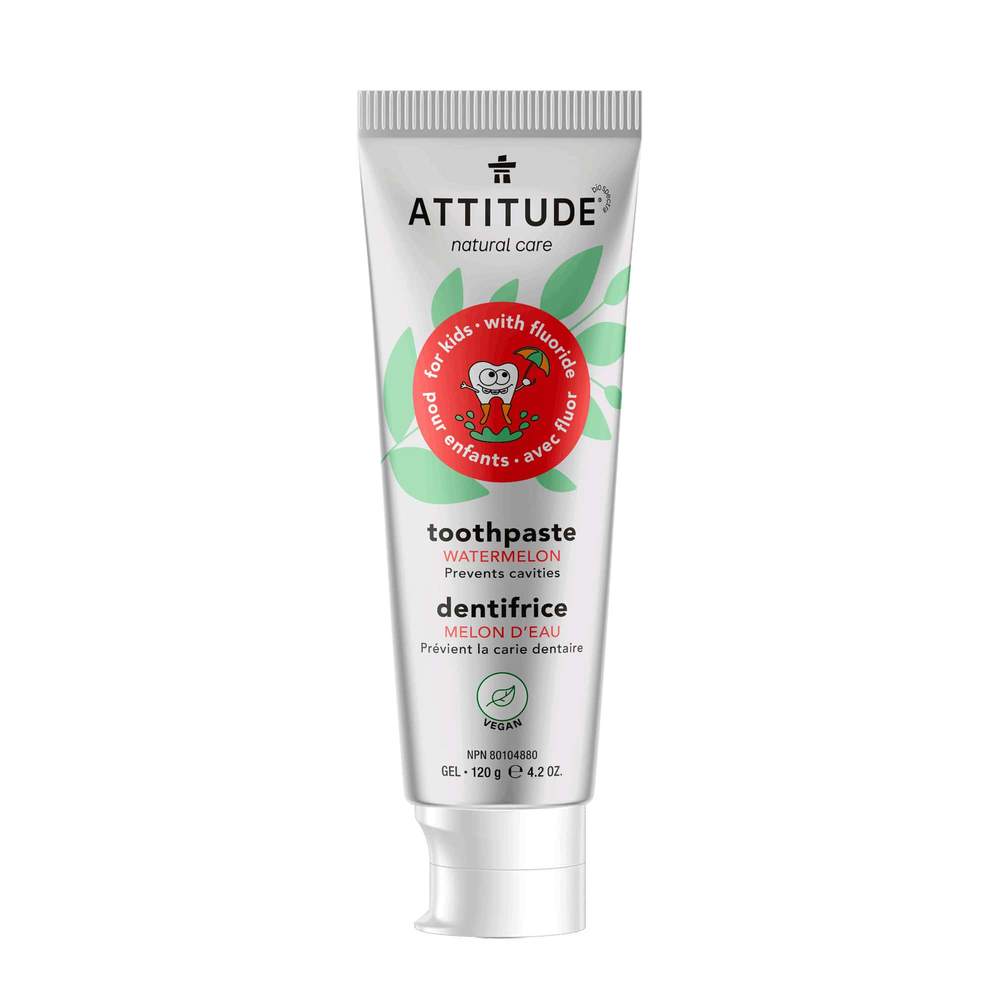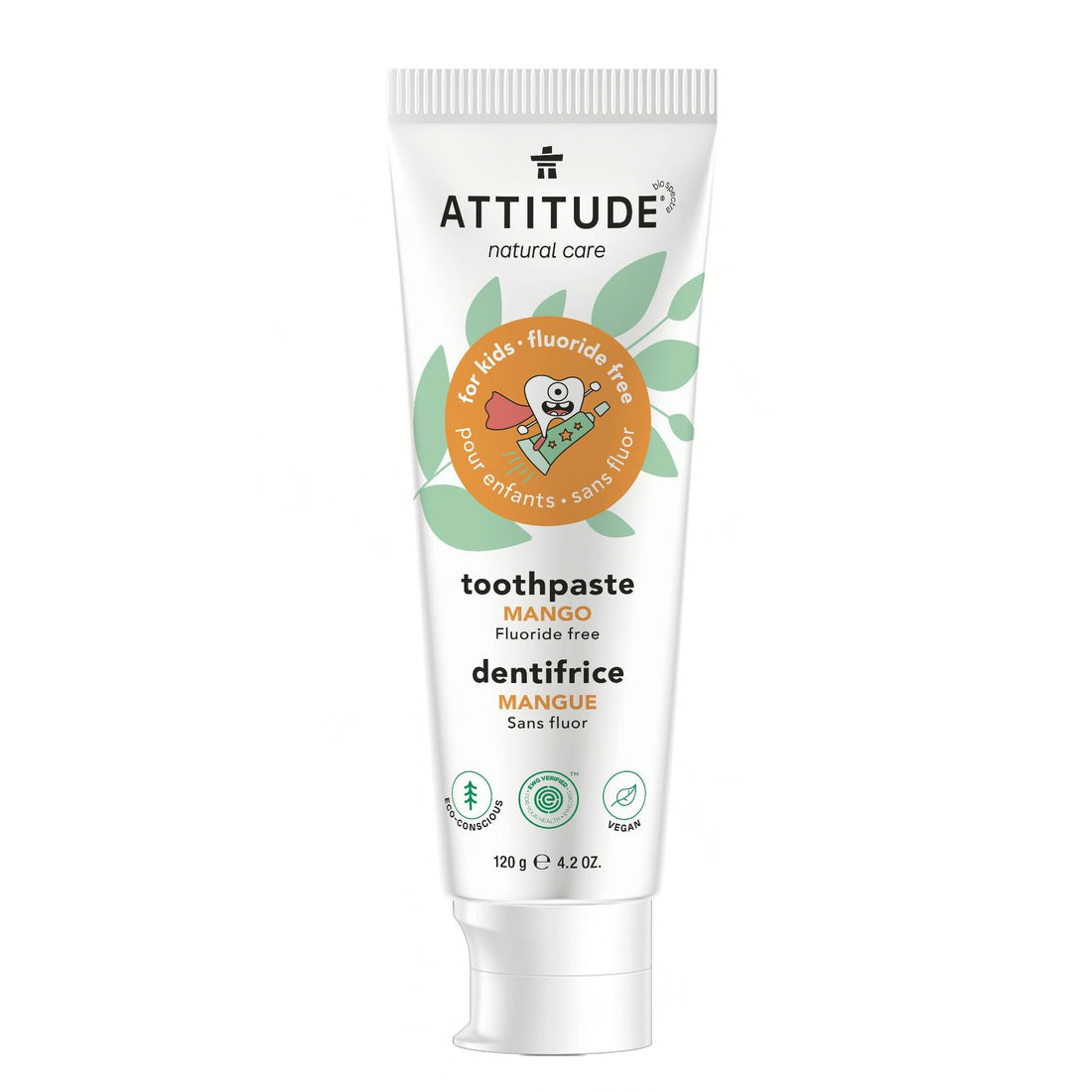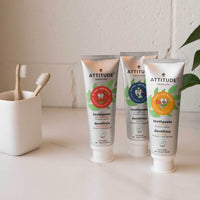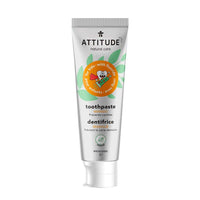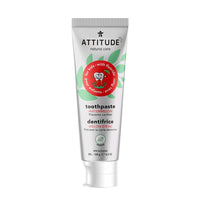 Kids Natural Care Toothpaste
ATTITUDE Kids' Toothpaste with Fluoride is perfect for teaching your little ones healthy dental hygiene habits
ATTITUDE Kids' Toothpaste with Fluoride is perfect for teaching your little ones healthy dental hygiene habits, thanks to its delicious, natural fruit flavours. This paraben-free and alcohol-free vegan toothpaste is made with plant and mineral ingredients. Since its formula contains fluoride sodium, this toothpaste helps prevent cavities and also protects your child's teeth from acid erosion when used regularly. Our natural toothpaste helps rebuild fragile areas of the tooth and remineralize enamel
**Contains Flouride unless specified**
When it comes to our kids, only the best will do! Care for your little one's developing teeth with ATTITUDE's Fluoride Free Kids Toothpaste — Coconut Mint. Crafted with plant- and mineral-based ingredients such as green tea extract known for its antioxidant properties as well as papaya leaf extract recognized to prevent dental plaque in combination with brushing. Our paraben- and fluoride-free gel toothpaste for kids will gently cleanse their delicate gums and teeth with a fun and refreshing mint coconut flavor. EWG VERIFIED™️, fluoride-free and vegan, it will reveal bright smiles. Plus, it comes in a tube and no unnecessary packaging cardboard box, a more sustainable alternative to traditional toothpaste. Add a burst of fun for your little brushers!
• Effective toothpaste: Contains sodium fluoride, an ingredient recommended by dentists that helps prevent cavities.
• Natural toothpaste: made with ingredients derived from plants and minerals such as green tea leaf, which has antioxidant properties, and papaya leaves, which contain papain, which, combined with the action of brushing, contributes to reduce dental plaque.
• Toothpaste that makes dental hygiene more fun for children: thanks to its natural watermelon taste, it makes brushing teeth more attractive.
• Certified by PETA: vegan toothpaste and certified cruelty-free by PETA.
• Minimalist packaging: comes in a tube without box, to reduce waste production
Do not swallow. Should be used as part of an oral health program that includes regular flossing and dental check-ups. Brush teeth thoroughly for at least 1 minute twice a day, preferably after each meal, or as directed by a dentist. Children under 6 years of age should use only a pea-sized amount and be supervised to brush properly and to not swallow. Consult a dentist or health care professional before using with children under 2 years of age. Store at room temperature (15-30 °C).