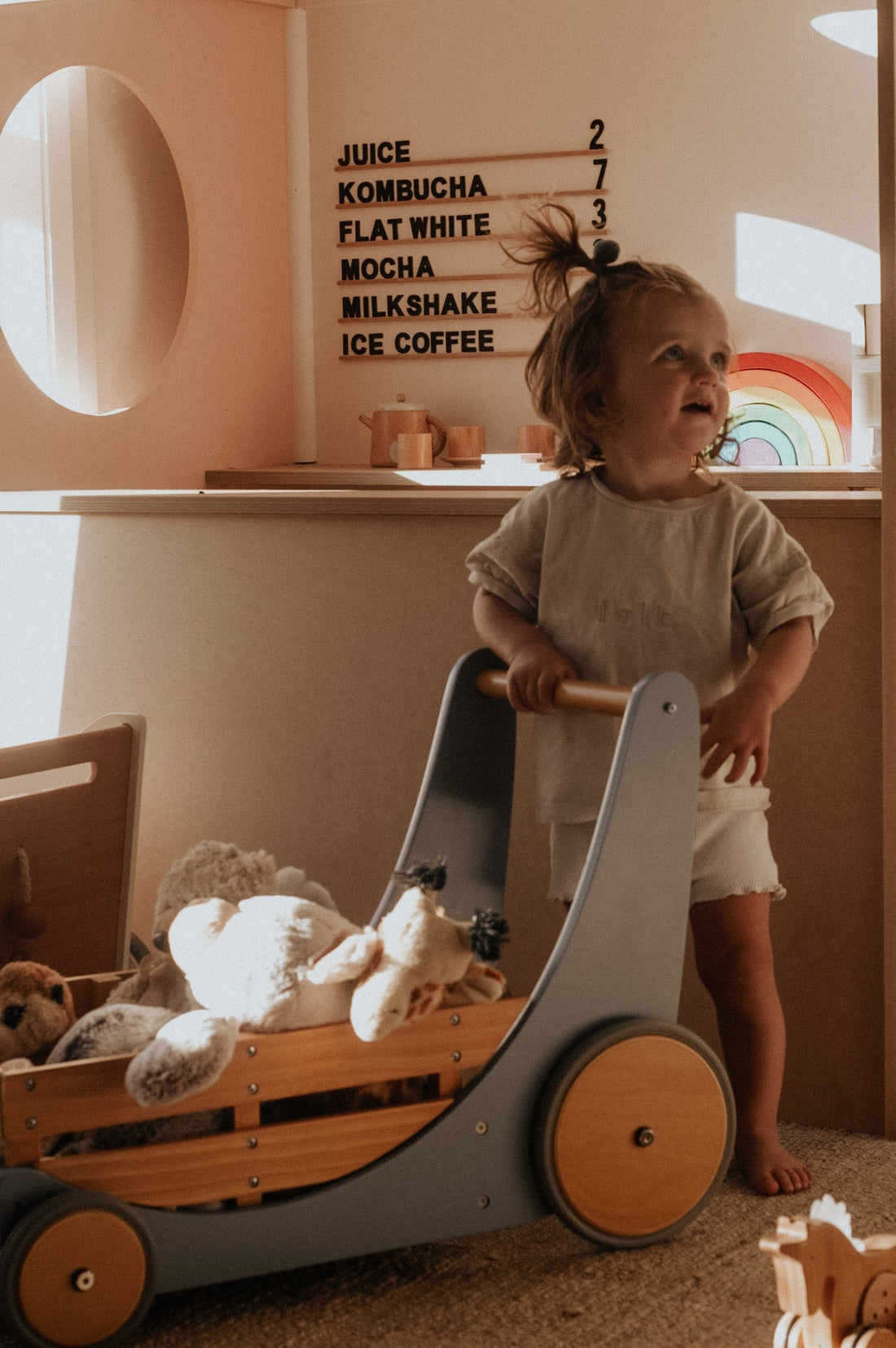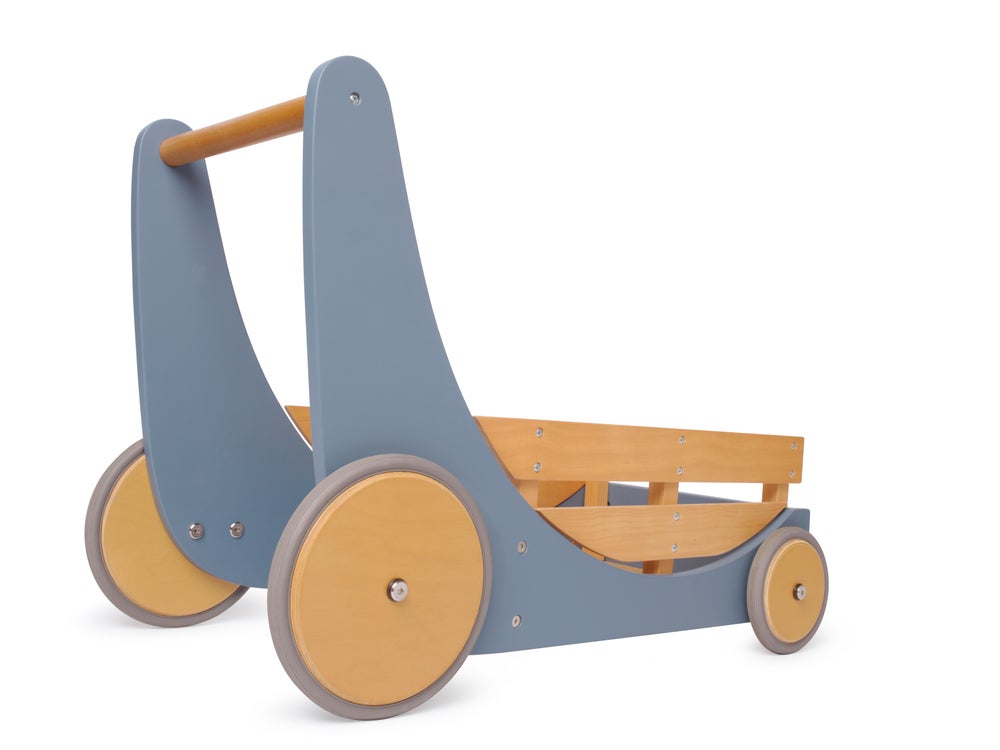 Is your little one starting to explore the world on their own two feet? If so, introduce them to the versatile fun of the Kinderfeets Cargo Walker - a toy that serves as both a storage wagon for toys and stuffed friends and a walker for newly-mobile children.
Handmade with replenishable birch wood, styled with sustainably-painted beechwood sides, fitted with adjustable wheels that have rubber trim to prevent scratches and sitting at a handlebar height of 17 inches (43 centimeters), the Kinderfeets Cargo Walker is an unrivaled option for your tiny tot! Once your child perfects walking independently, the back wheels can easily be moved a little forward to increase maneuverability. The wooden rack is also removable for toy storage.
Product dimensions: 24.5" L x 13.7" W x 17.7" H (62 x 35 x 45 cm). Stained with non-toxic, water-based white or slate blue paint. Suitable for ages 12 months and older. Weight limit of 44 pounds (20 kilograms).