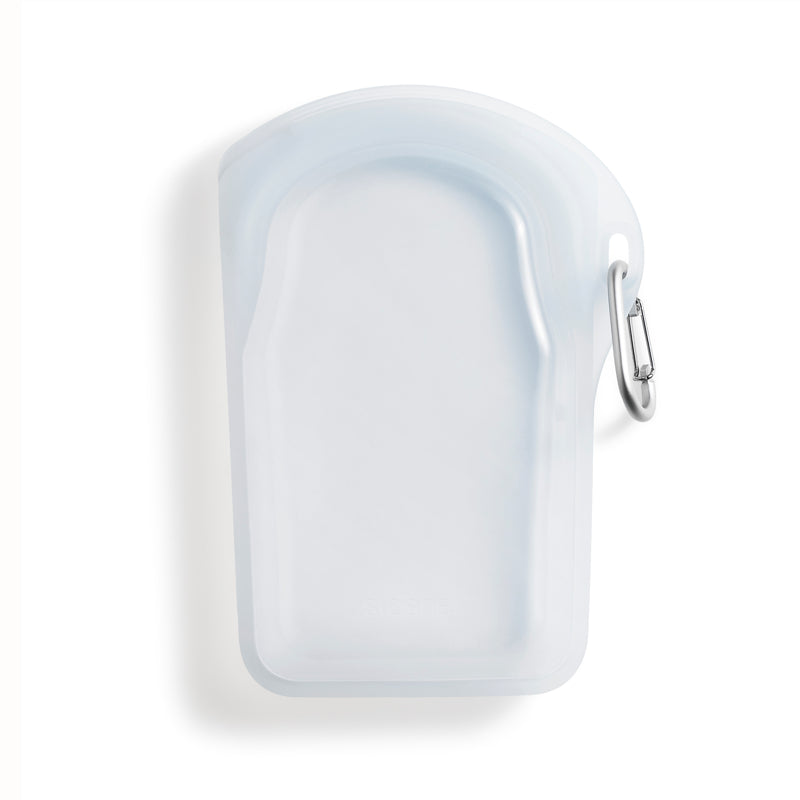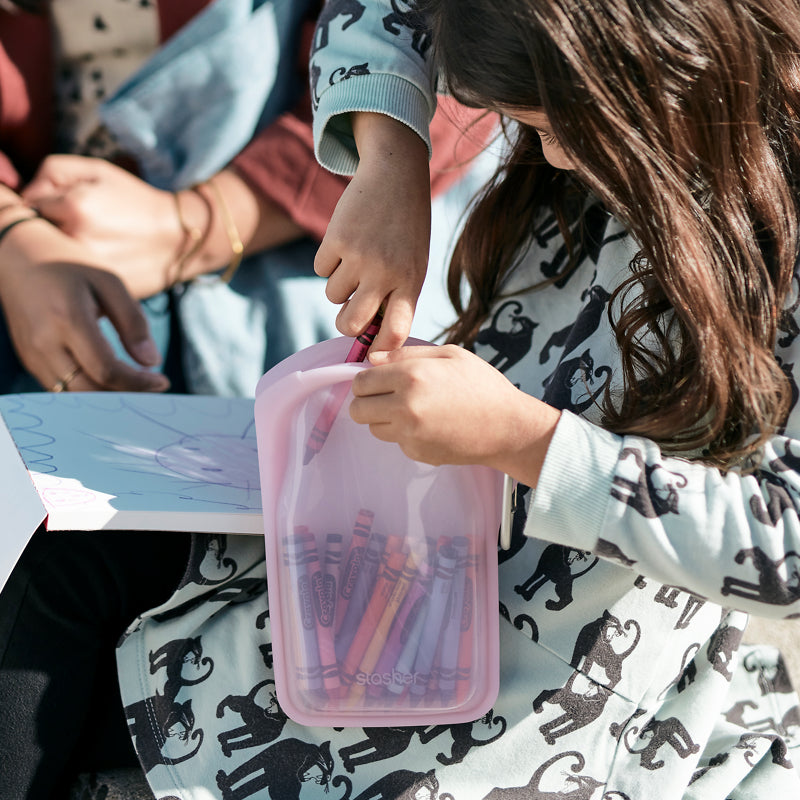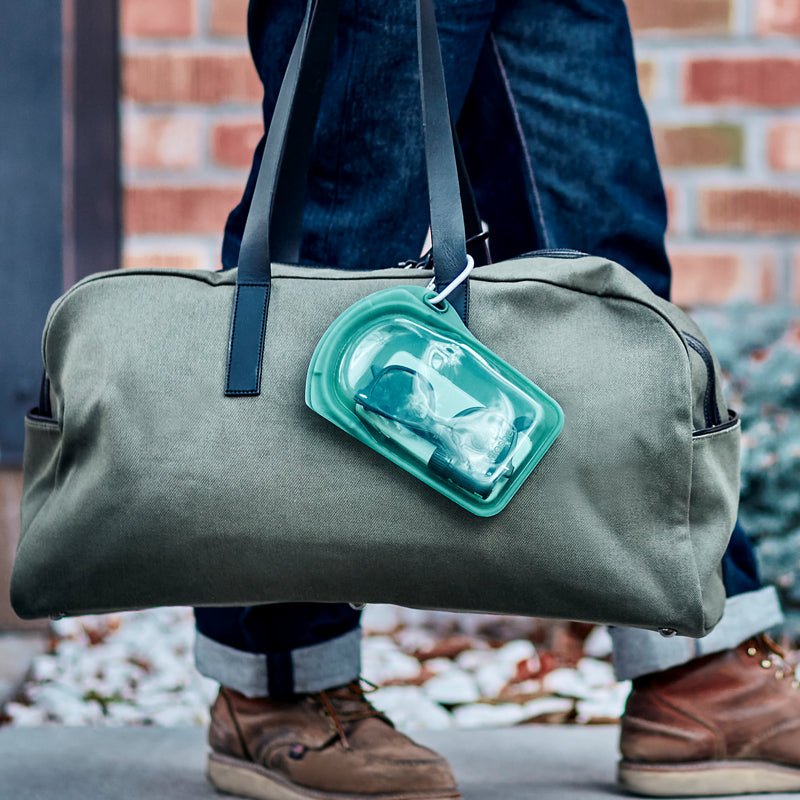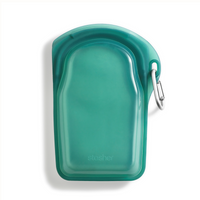 Clip-On Bag, 13 x 21.5cm (532ml), clear, with pinch press™ seal. Made for every adventure, from town to trail! 
With its easy-clip recycled aluminum carabiner, the reusable Go bag keeps essentials at your fingertips. Perfectly sized for your phone, hand sani, and other need-to-haves-right-now. 
BPA and BPS free. STASHER is the revolutionary alternative to plastic bags and containers. 
The innovative pinch press™ seal makes this bag airtight and leakproof. 
Made of 100 % pure platinum food-grade silicone, STASHER offers all the ease and convenience of plastic storage bags, but without the harmful effects. Unlike plastic bags, stasher contains no petroleum, no PVC and no latex, so it's good for us and our planet.
Dimensions: 20.95 x 3.81 x 15.24 cm