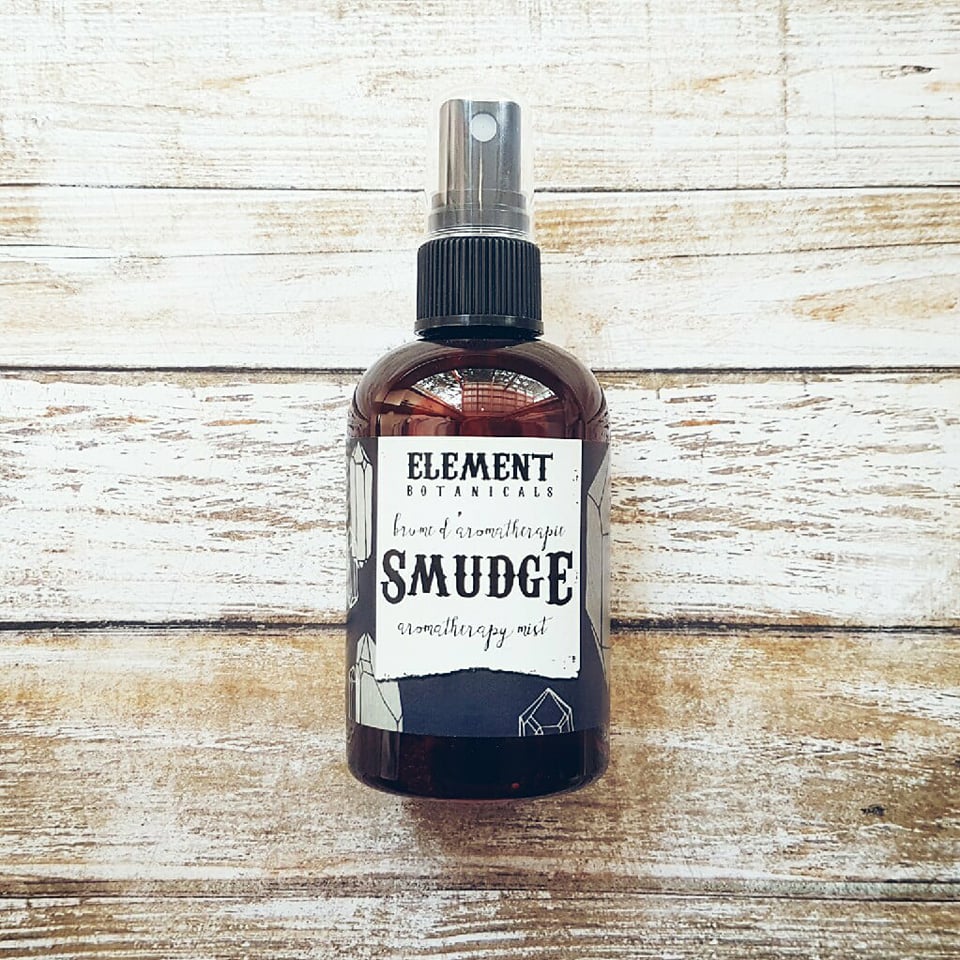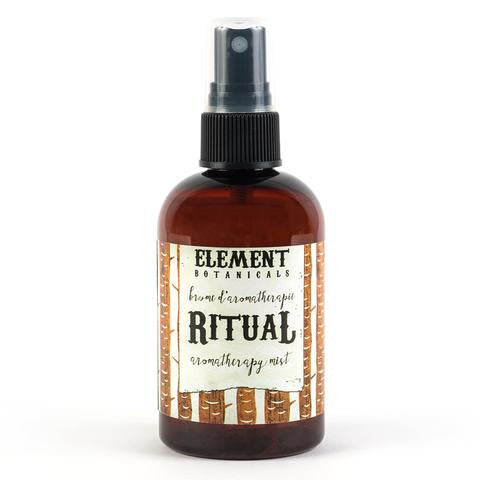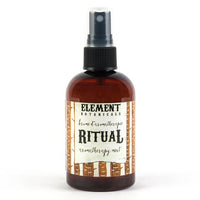 Element Botanicals Aromatherapy Mist
Smudge:
A blend of pure, cleansing essential oils featuring Sage and evergreen with hints of traditional ceremonial herbs and smoky cedarwood, blended with our wild harvested desert sage absolute.
Long revered as the most powerful cleansing herb, sage is traditionally burned in ceremony to help dispel negative energies within and without. You may use this mist in the same way, as a smokeless alternative.
Sage has a very earthy yet fresh aroma with effective anti-bacterial qualities which makes it suitable as a body mist as well as for atmosphere.
Perfect for cleansing, refreshing and as a quick little bit of grounding magic any time you need it. May be used any time, anywhere. Naturally deodorize and scent just about anything. Will not stain fabrics.
100% natural.
Serenity Now:
This spa like blend includes serene lavender, bergamot and rose; It is fresh, floral and herbal, to invoke a sense of peace.
Naturally deodorize and scent just about anything. Will not stain fabrics.
100% Natural Ingredients.
Ritual:
Create a sense of Ritual any time with this grounding aromatherapy mist.
An earthy yet uplifting blend featuring topnotes of lemongrass and citrus, a heart of ylang ylang and a deep, mystical base of patchouli.
Quick Fix : The quick fix for body, atmosphere, linens and much more. A blend of pure essential oils including lavender, peppermint and vanilla can help to ease stress, headaches, sleeplessness, tone the skin, provide antibacterial protection, treat burns, cuts and scrapes, to revitalize, deodorize, refresh and more. 
Use as a face and body mist to combat fatigue and environmental damage while toning the skin. 
Black Moon:A refreshing blend of citrus, vanilla and black pepper to invigorate and inspire. A new version of the well loved Lady Magic New Moon mist.



Aromatherapy mists can provide antibacterial protection, revitalize, deodorize, refresh and more.
-Mist in front of yourself and walk into the aroma to uplift and refresh for a quick, deodorizing pick me up.
-Spray on your yoga mat to kill bacteria and refresh.
-Mist your bed before you make it in the morning to deodorize and refresh, enjoy the deliciously soothing aroma when you hop in at night!
-Use it to combat odors: baby's room, bathroom, car, etc.
118 ml recyclable plastic bottle or glass bottle
Note: Essential oils are beautiful but powerful. Always spray lightly and patch test before using directly on the skin.