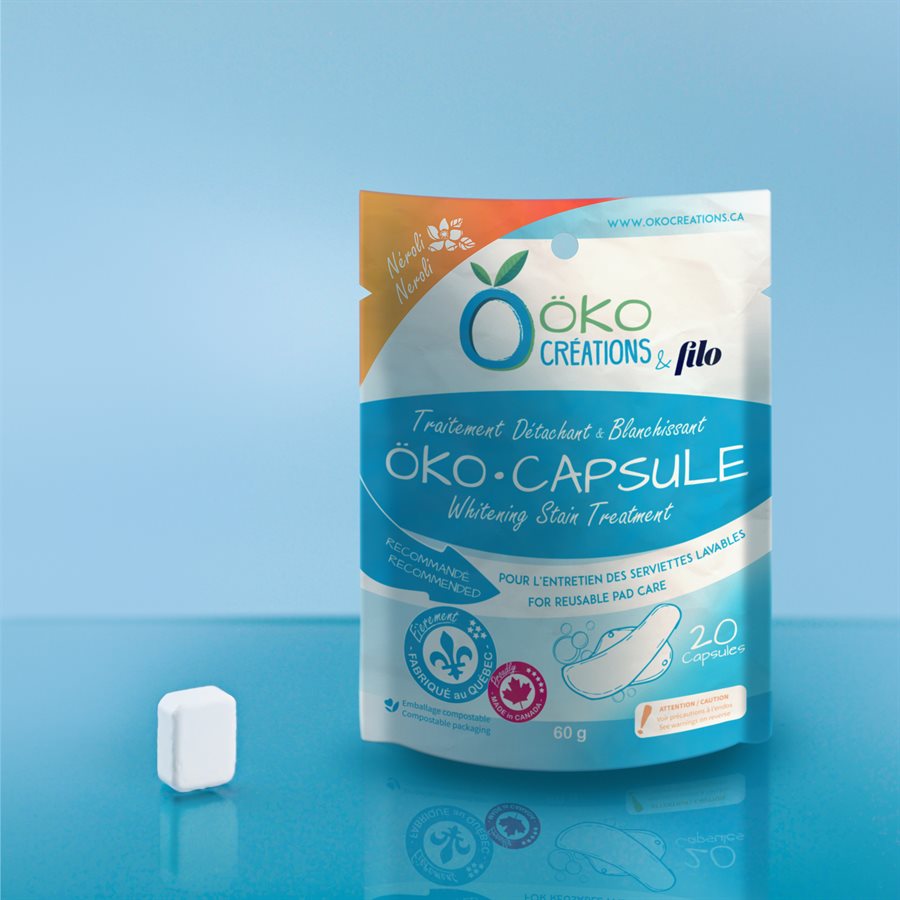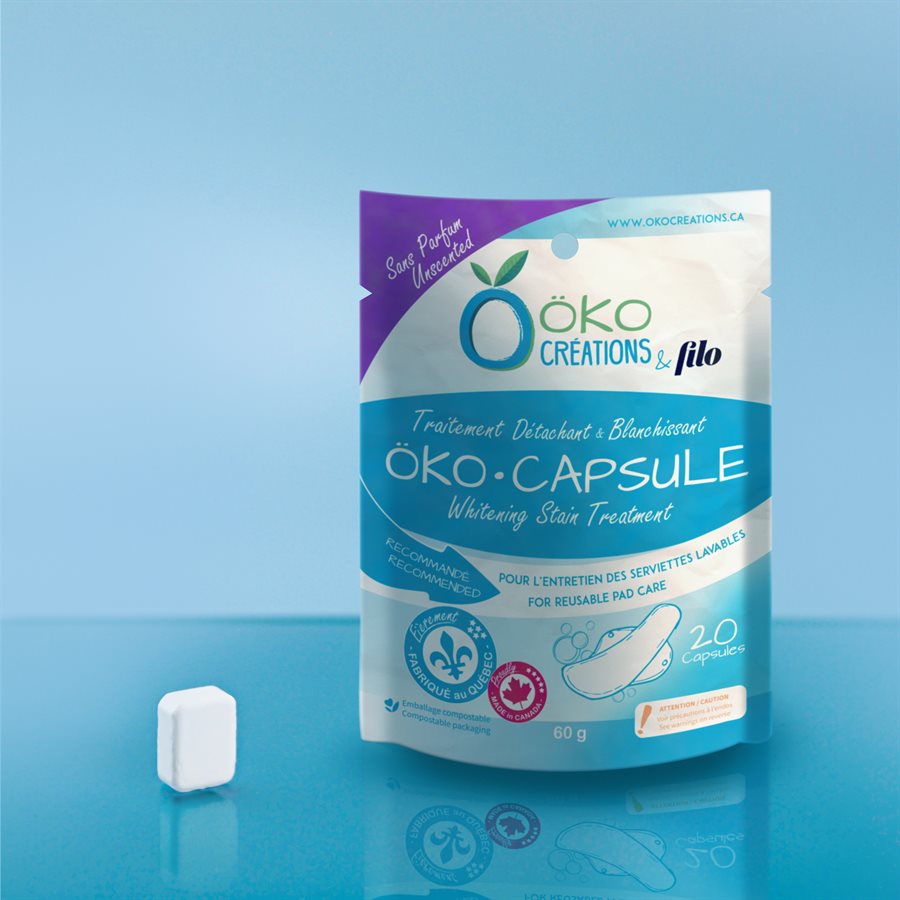 Oko Creations Stain Treatment Capsules
Reusable pads are easy to use but sometimes the idea of washing them can be a roadblock. 

You might wonder what the right wash routine is or which cleaning products are best. Using ÖKO CAPSULES will make your wash routine easier on you and the environment. These little cleaning capsules will be your pads' new besties!

Our brand-new ÖKO CAPSULES, created in Canada in collaboration with Filo, are perfect for caring for your Öko-Pads. Offered in a compostable bag of 20 capsules and available in two formulas: unscented or neroli (orange blossom).
Properties:
- Stain remover: Effectively reduce organic stains, such as blood, grease, grass, etc.
- Whitening : Brightens whites.
- Ecological: Eco-Friendly bleach alternative, colour-safe*.
Why do a stain treatment?
- You want to prevent or reduce stains on your pads.
- Your pads seem less absorbent over time.
- Your pads have a bad odour after washing or when they're wet.
- Your pads have started causing irritation without explanation. 
How to use:
Two methods of use for pad care: 

   - Pre-wash treatment :
Rinse or soak your pads in cold water to remove excess blood. Dissolve 2 Öko-Capsules in a bucket with 1 litre of warm water. Add the reusable pads and soak between 3 to 12 hours. Wash as directed by the manufacturer. 
   - Washing machine treatment:
Add detergent as normal. Add 3 capsules to the drum of the machine. Add your pads and wash in warm water.