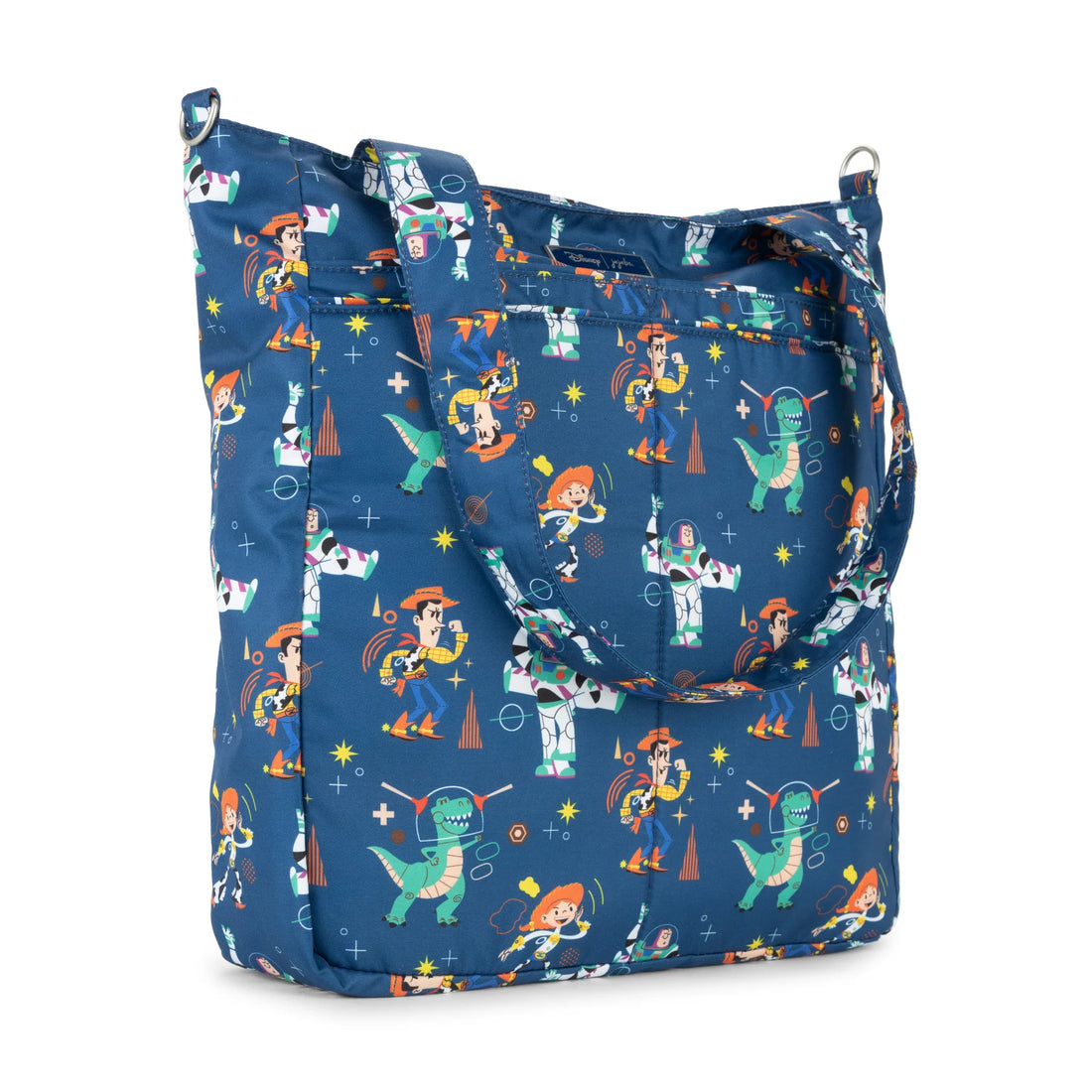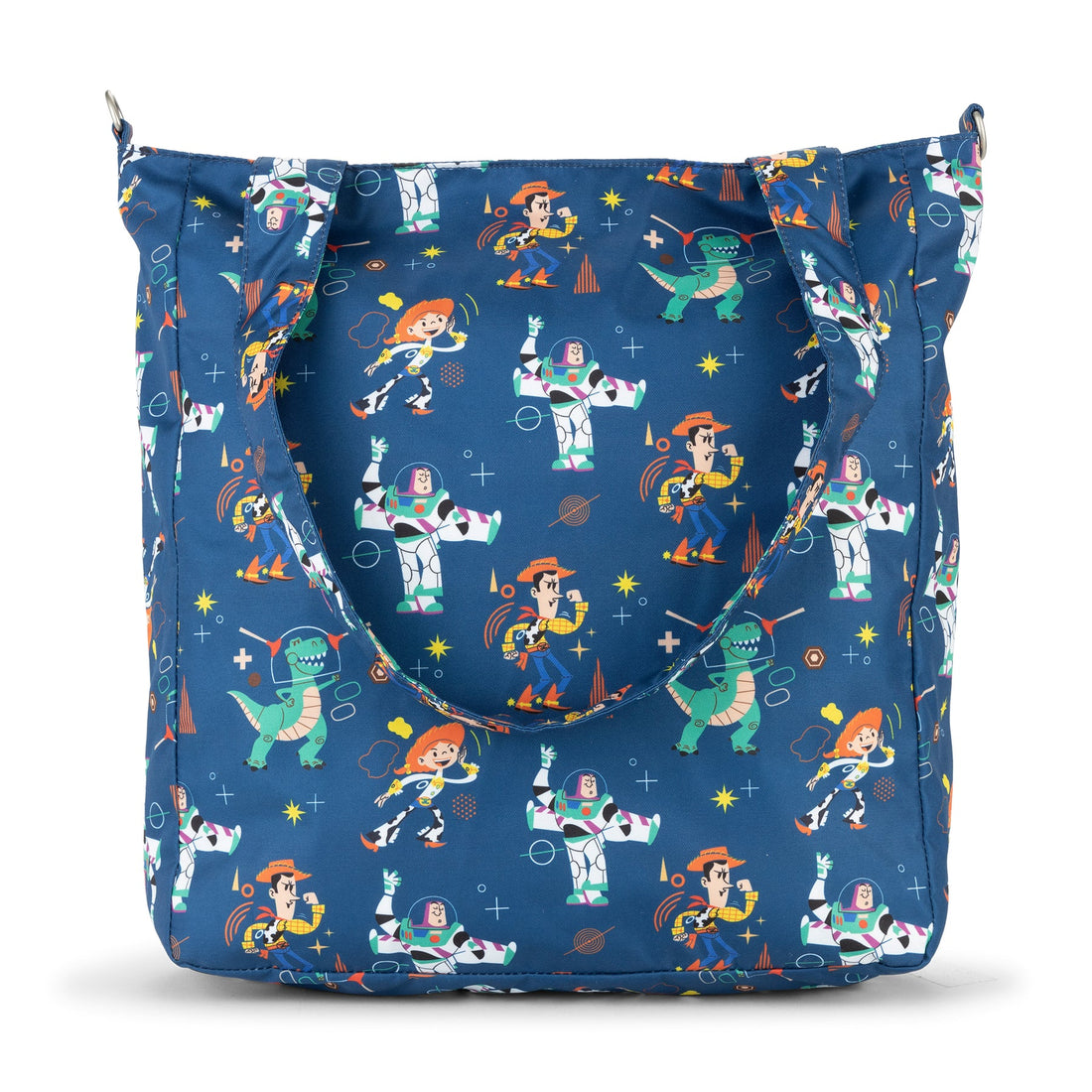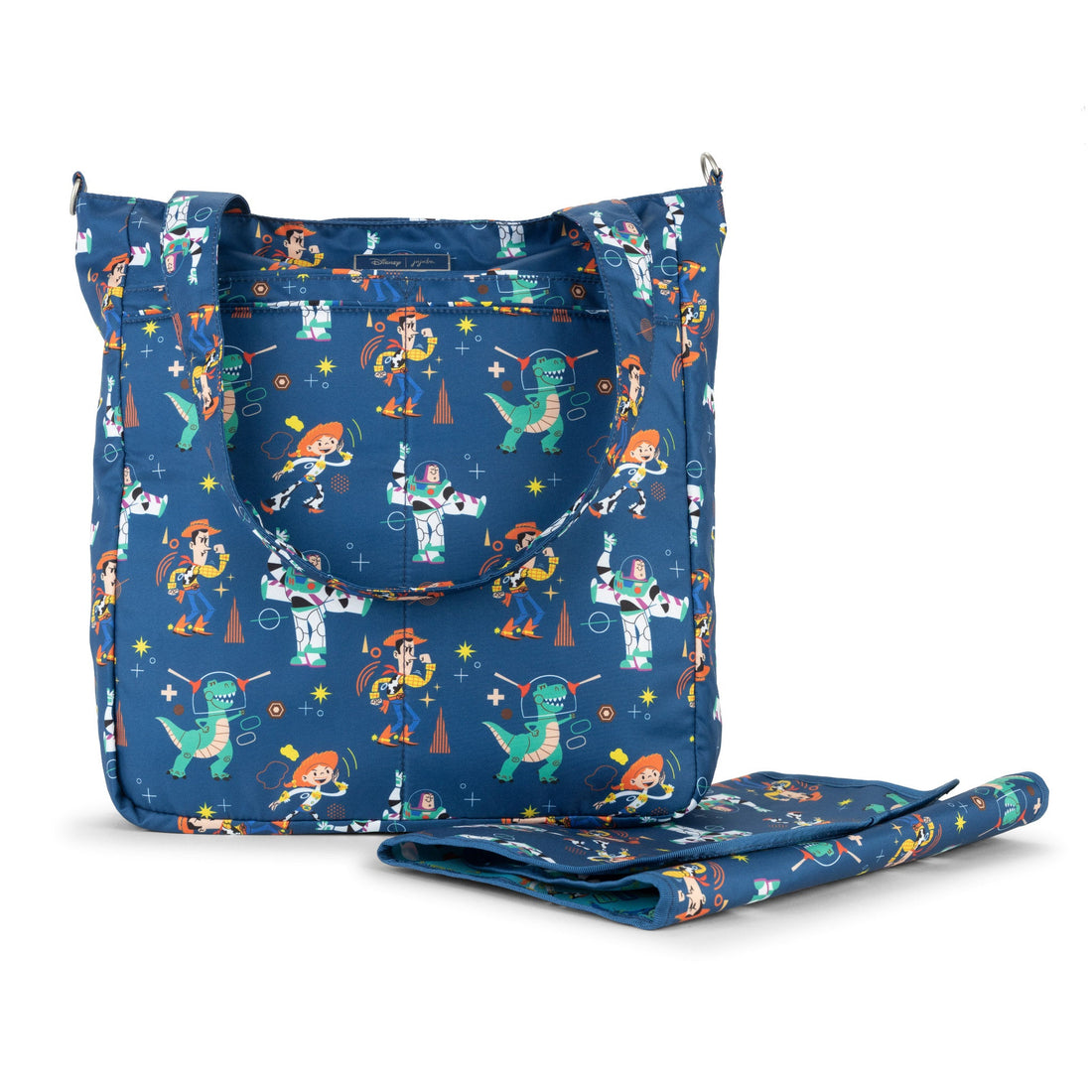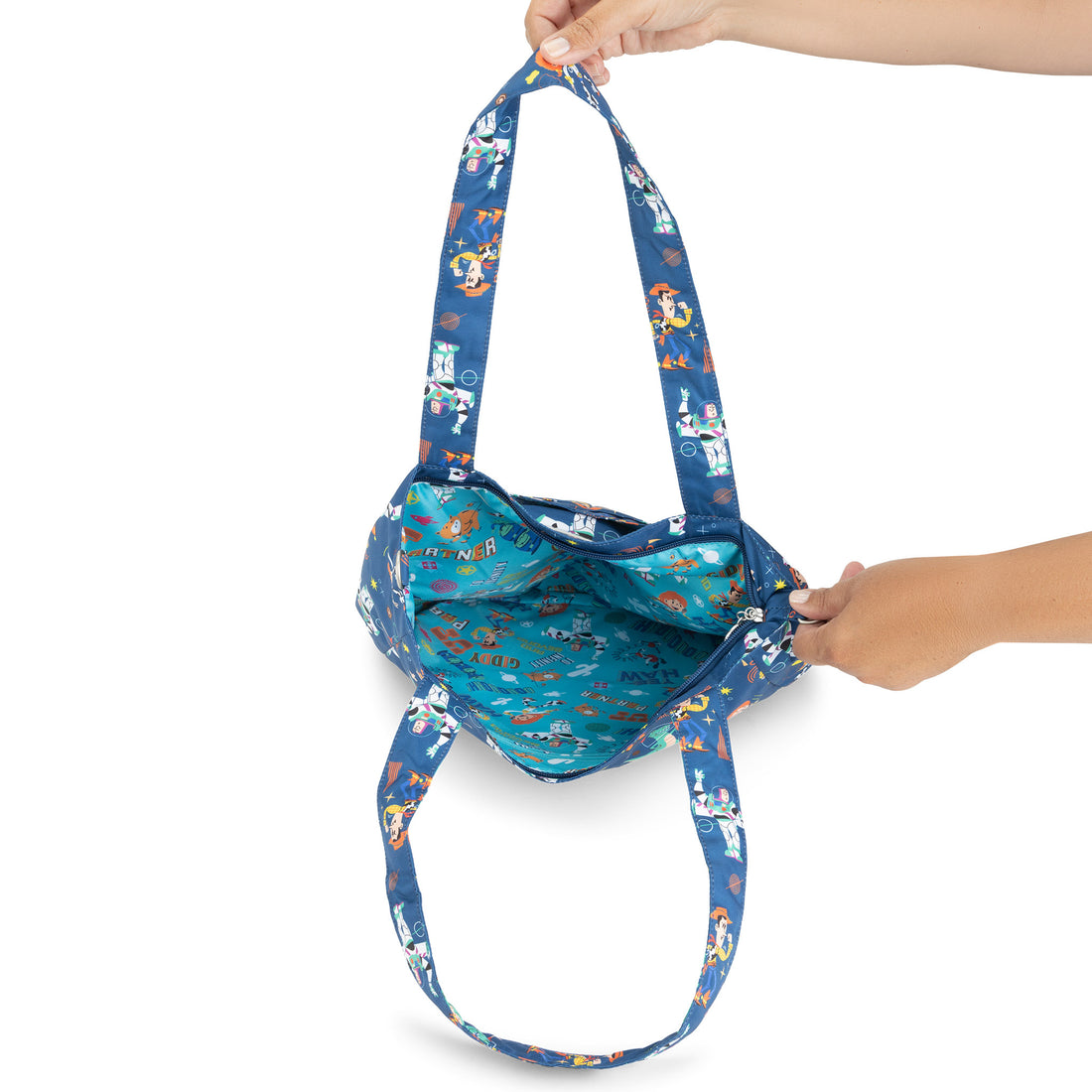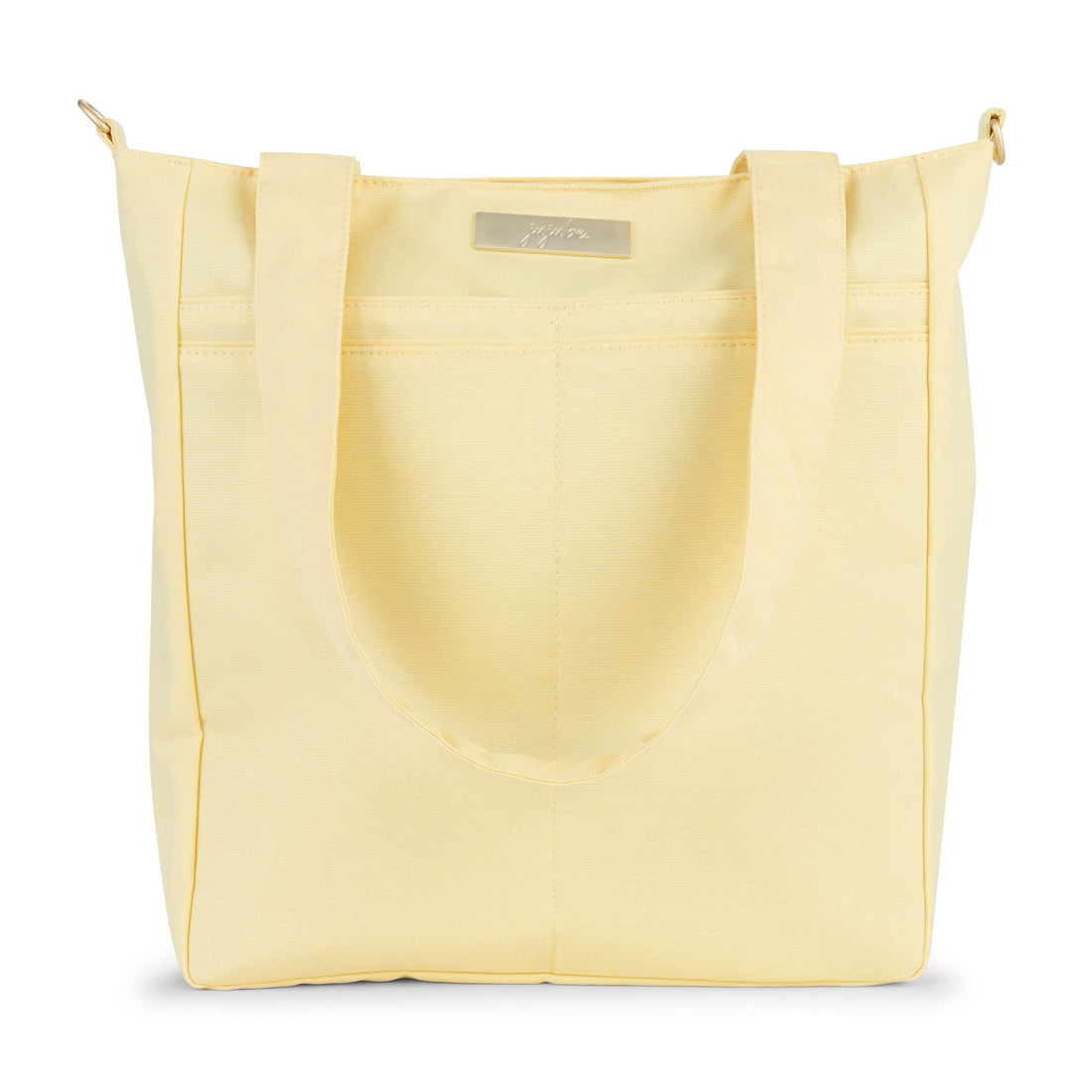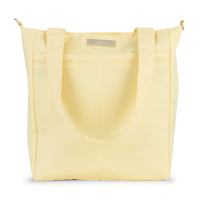 This compact tote bag is so light that you'll almost forget you're carrying it.
When traveling, you can fold this bag up so small that it barely takes up any room in your luggage, giving you a whole extra bag's worth of packing space for souvenirs on your way home.
For shorter jaunts around town, you'll have plenty of space to pack everything you need to care for yourself and your little one.
Multiple pockets make it easy to keep your stuff separate from baby's and zippered closures keep everything secure.
• Dimensions: 12"W x 14"H x 3"D
• Weight: 0.46 lbs
• 1 zippered pocket in main compartment; Zippered closure on main compartment; 2 insulated bottle pockets
• Silver ion-treated interior resists bacteria, mold and mildew
• Highly stain resistant exterior, spills wipe right off
• 2 tote straps with 10" drop; Reinforced fabric loops for attaching messenger strap (Sold separately) or other accessories (Sold separately)
• Metal hardware
• Machine washable
• Lifetime warranty
• While you can absolutely wash your JuJuBe bags, there are a few things that you need to be aware of before washing your bag. Please check out the information below for instructions on how to properly wash your merchandise.
• It is recommended to put the item in a mesh laundry bag to protect the hardware and then washing in cold water on a gentle cycle. You will then let the item air dry flat lay indoors for up to a couple days. You can put rolled up terry cloth towels in the pockets to help absorb the moisture from the corners and speed drying.
• When washing a changing pad, you will need to ensure that all the water is removed before air drying. We suggest putting the washed changing pad on a dry towel and rolling it up tightly to squeeze out the excess water. Repeat with dry towel until all water is removed (this process can also be used on items taking longer than usual to dry)
• It is also recommended to do spot treatment before washing as this will help loosen up the stains before a regular wash. Sometime even soaking the bag over night in one of these treatments.
• Some manufacturer recommended treatments are Magic Eraser, Boogie Wipes, Shout Wipes, or a paste of Oxy Clean, Dawn dish soap and baking soda works great depending on what the marks are.