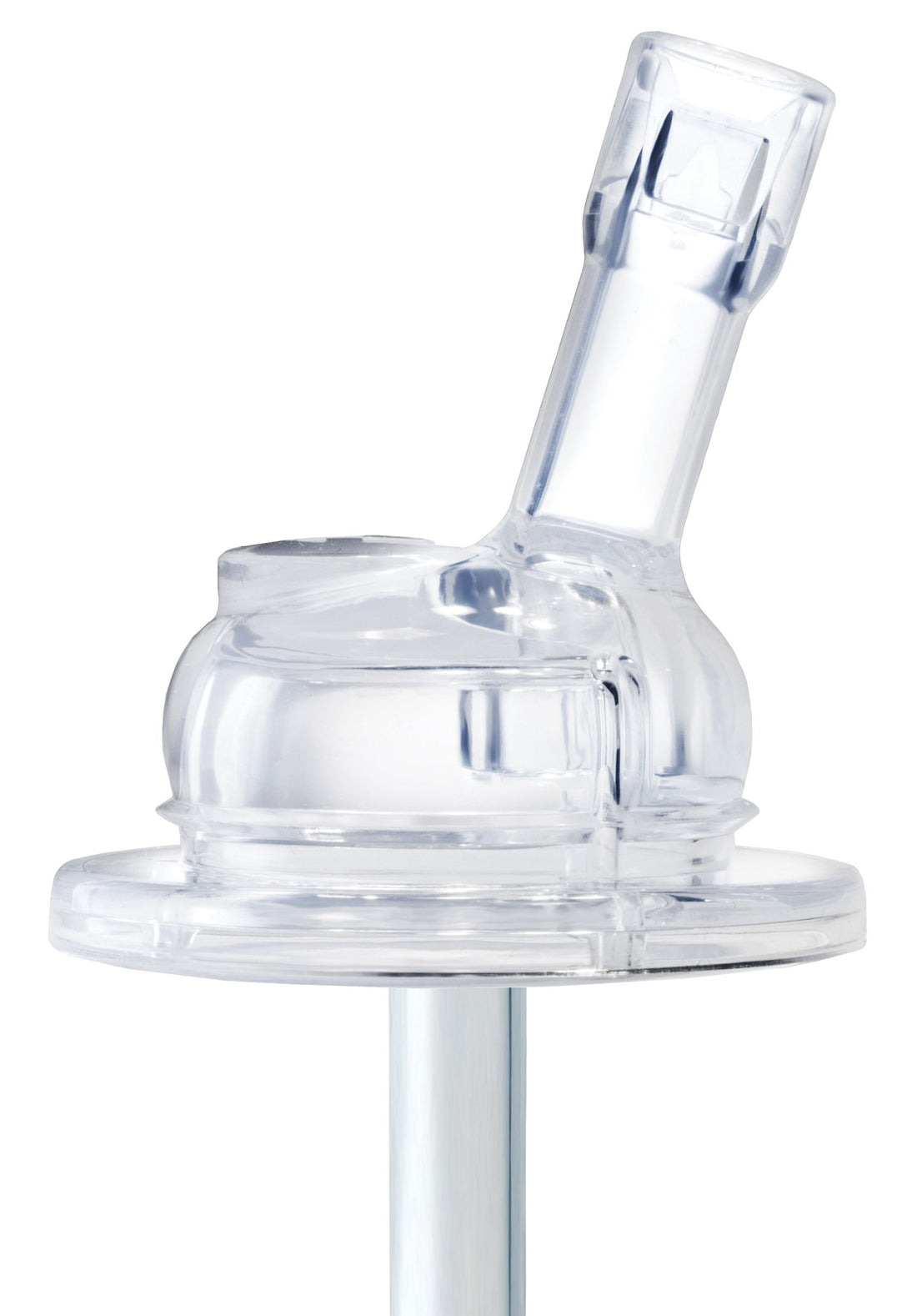 Pura's straw top helps little ones make the transition from sippy to a 'big kids' bottle. This top easily interchanges with all other Pura tops by simply swapping the Silicone Straw with another Pura silicone lid; extending the usable life of Pura bottles to older kids!
Pura's development team took up the challenge of creating the first (and only) 100% plastic-free straw top on the market.
Their 100% medical grade silicone straw top is comprised of two pieces - the mouthpiece and the straight straw that extends into the bottle. This allows kids to drink upright (with the straight straw attached) or by tipping the bottle up (with the straight straw removed).
As with their products in the Kiki line, the straw module is 100% plastic-free unlike our competitors that use plastic components in their straw cups. With Pura, you can be sure you are always using the safest product for your child.
• No Plastic Components...No Safety Concerns!
• Baby Grows...Bottle Evolves™: Extends the usable life of Kiki bottles to older kids
• Crafted from safe, anti-bacterial medical grade silicone
• The only 100% plastic-free straw module on the global market
• BPA-free & EA-free - will not leach toxins like plastic straws or lids
• Operates with all Pura Kiki bottles
• Contains a removable silicone straw that extends into the bottle
• Allows bottle to be used upright or tipped back
• Meets all FDA, CPSC, EN14350, & German LFGB regulations and/or guidelines
• Patents issued and pending
• Inspect the nipple (feeding teat) and all other silicone mouthpieces or tops before each use.
• Pull the feeding teat, other silicone mouthpieces, and tops in all directions. Throw away at the first signs of damage or weakness.
• Do not leave a nipple (feeding teat) in direct sunlight or heat, or leave in disinfectant ("sterilizing solution") for longer than recommended, as this may weaken the nipple (teat).
• Silicone can be damaged by teething. Inspect the opening of all drink components for loose silicone. Replace when worn, torn, or if there is loose silicone.