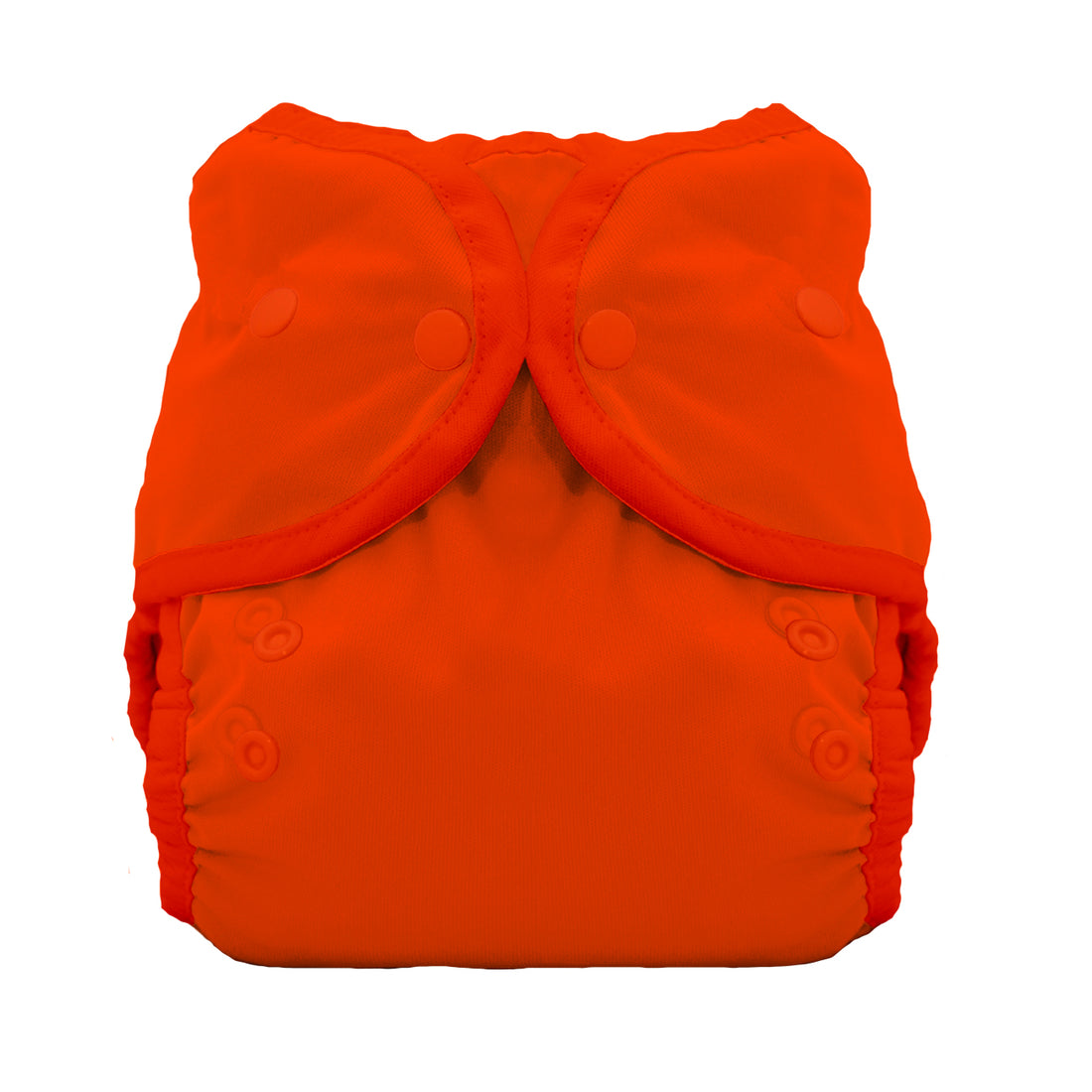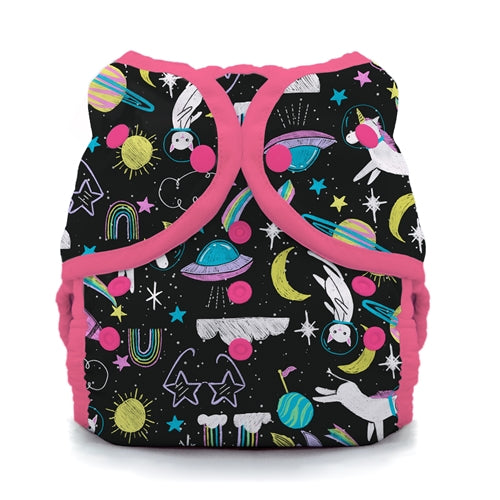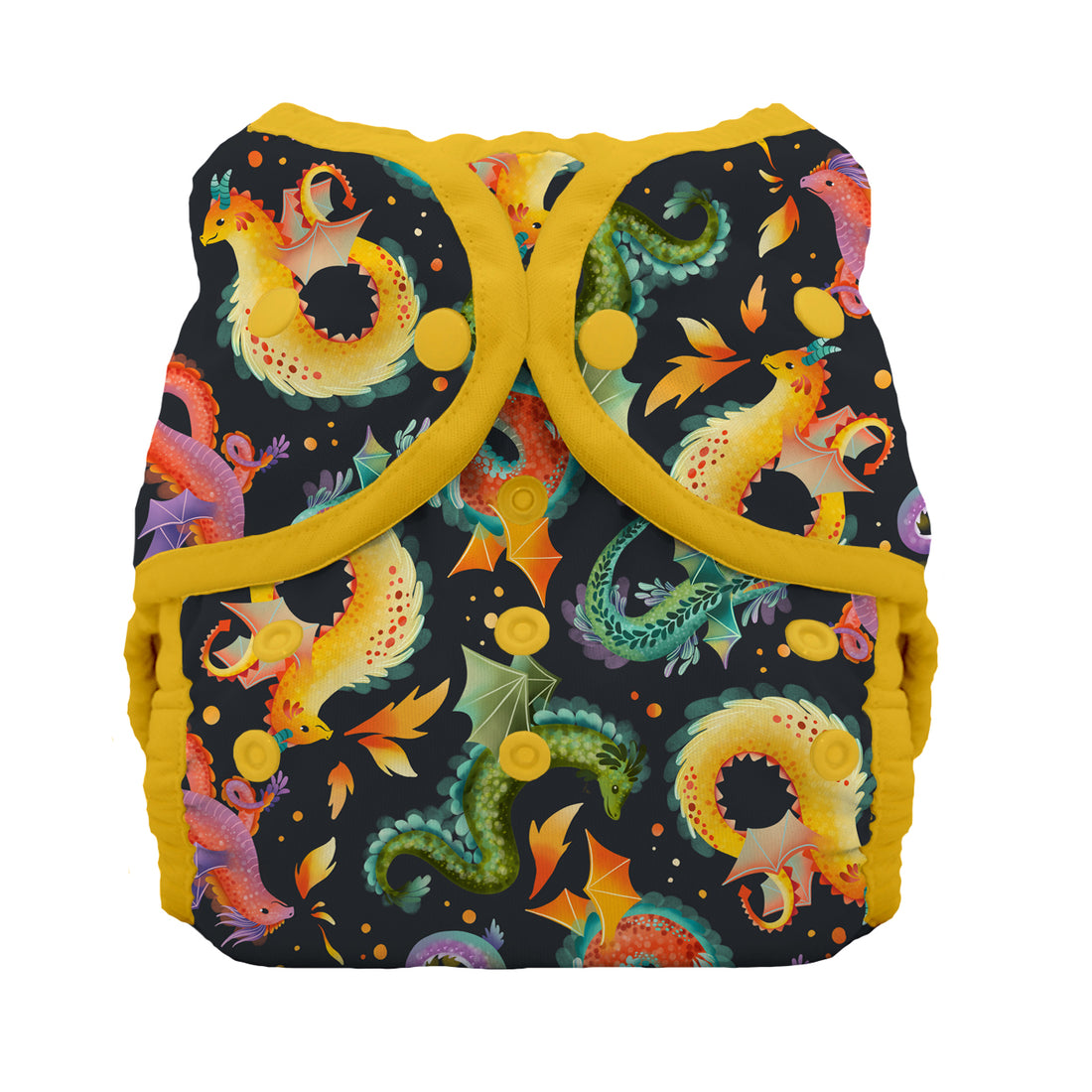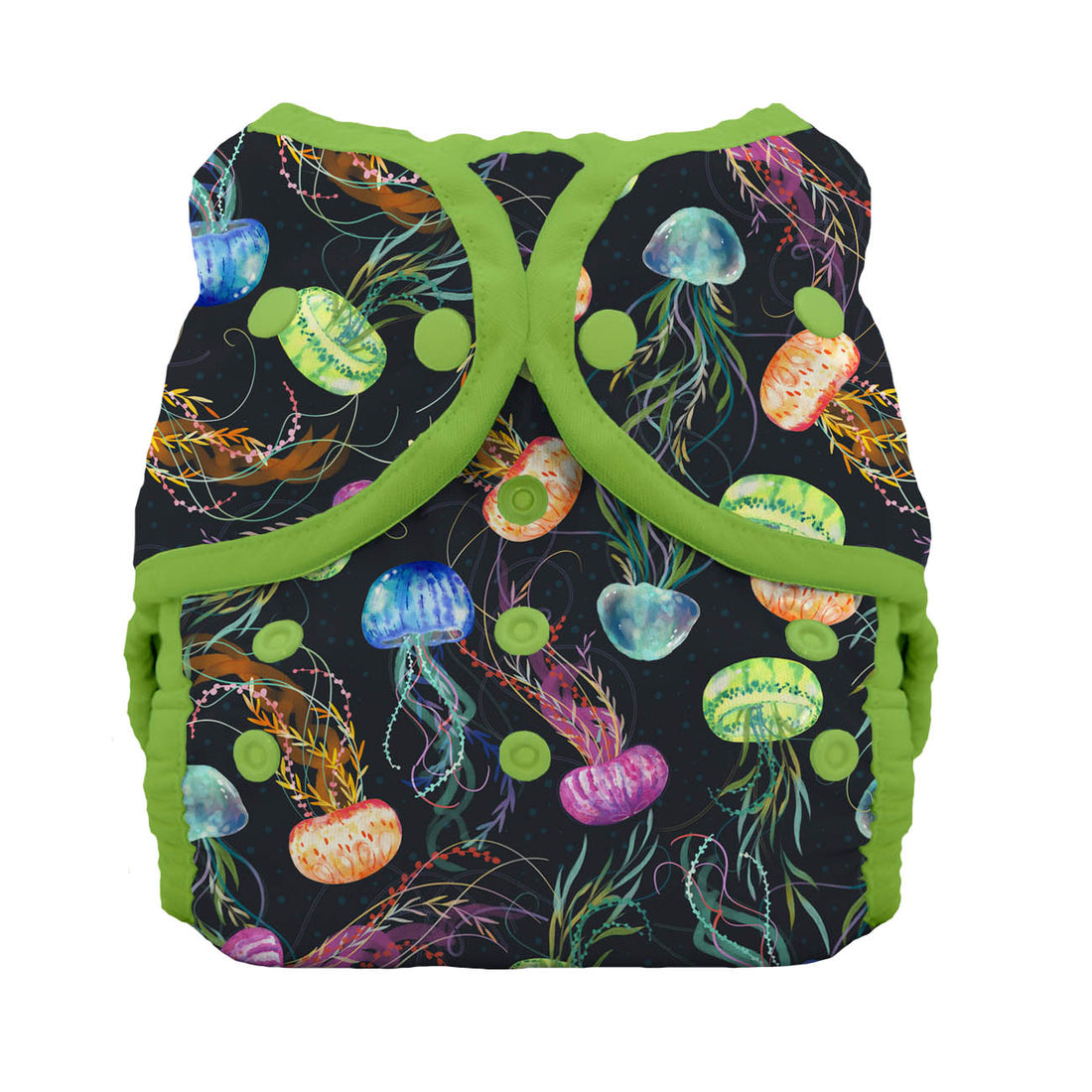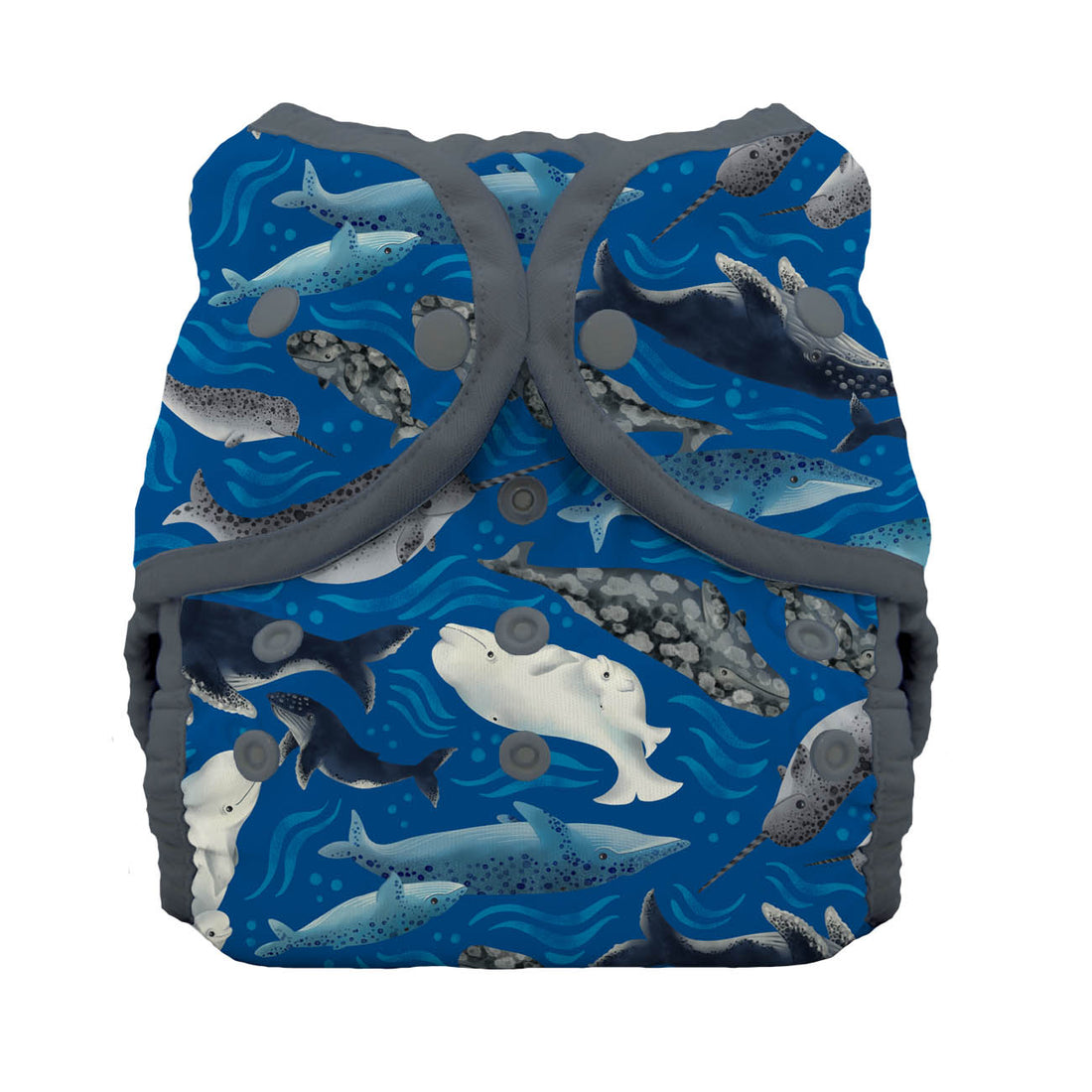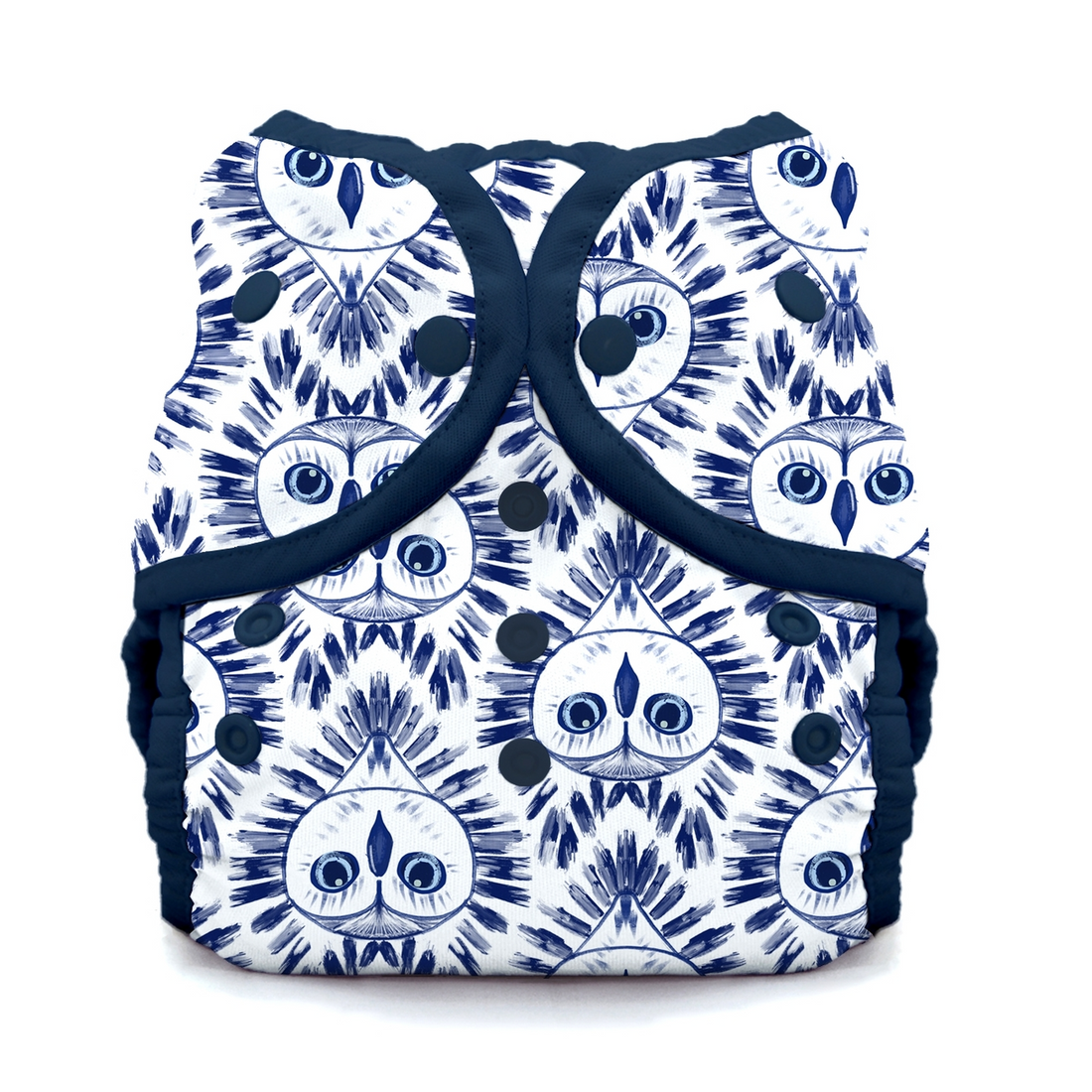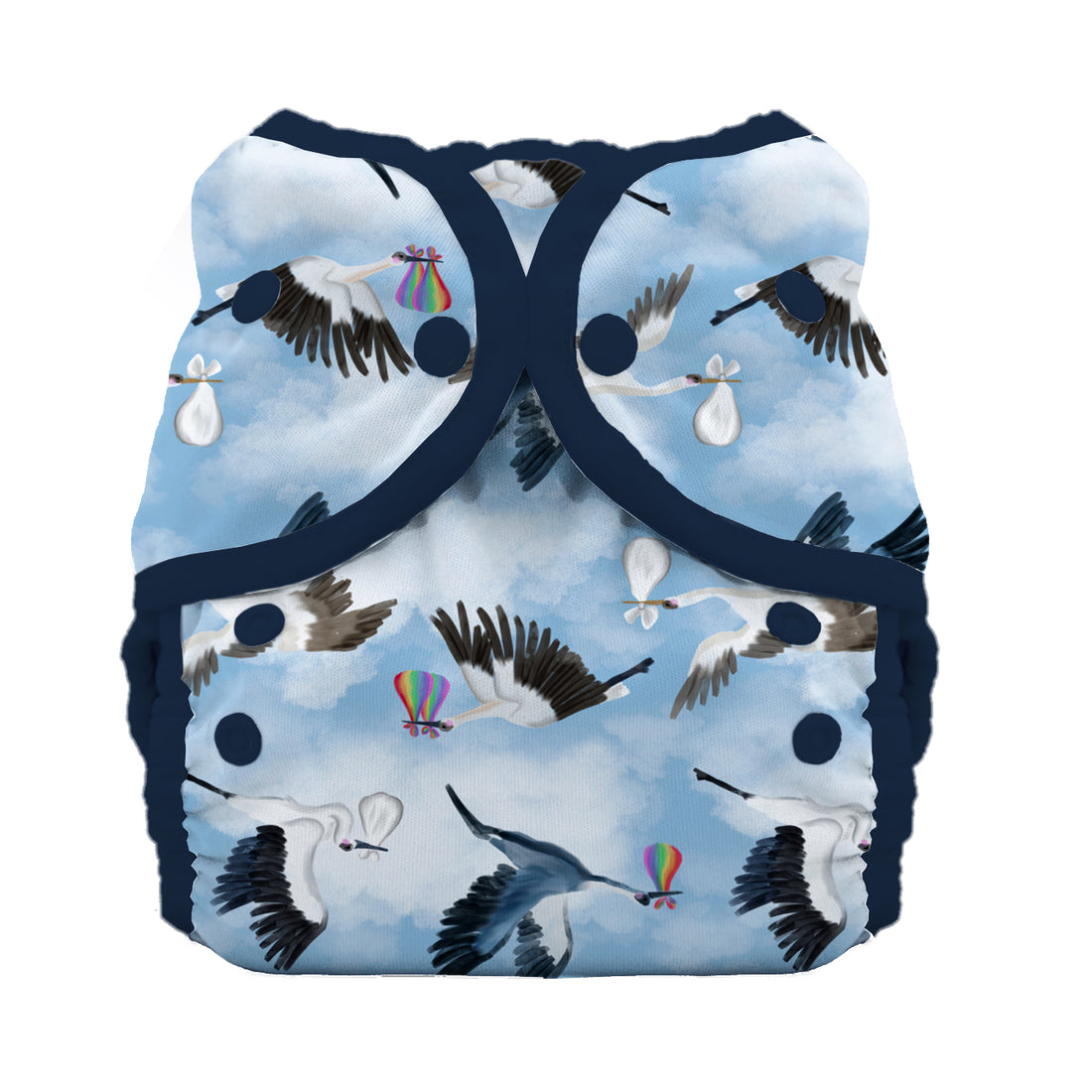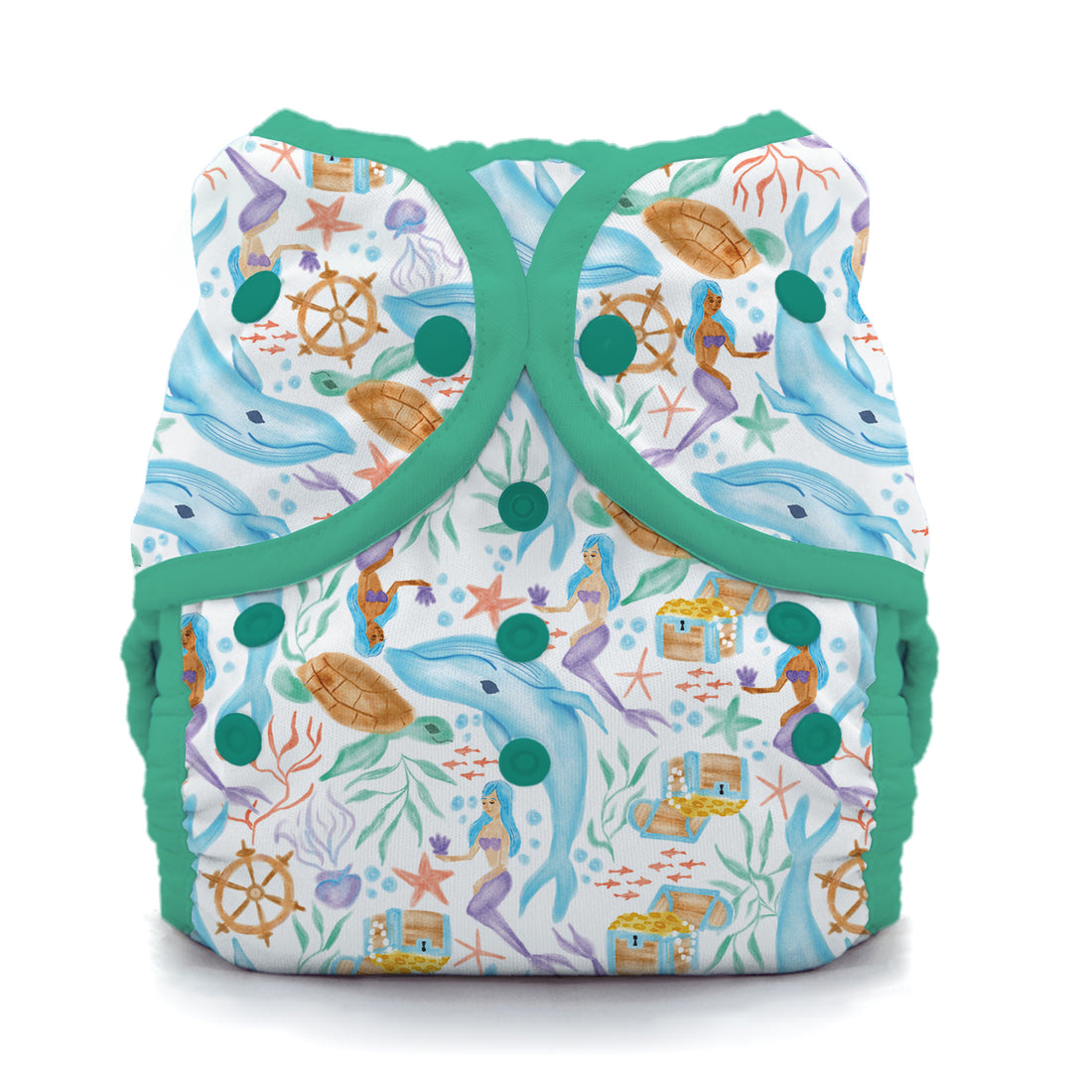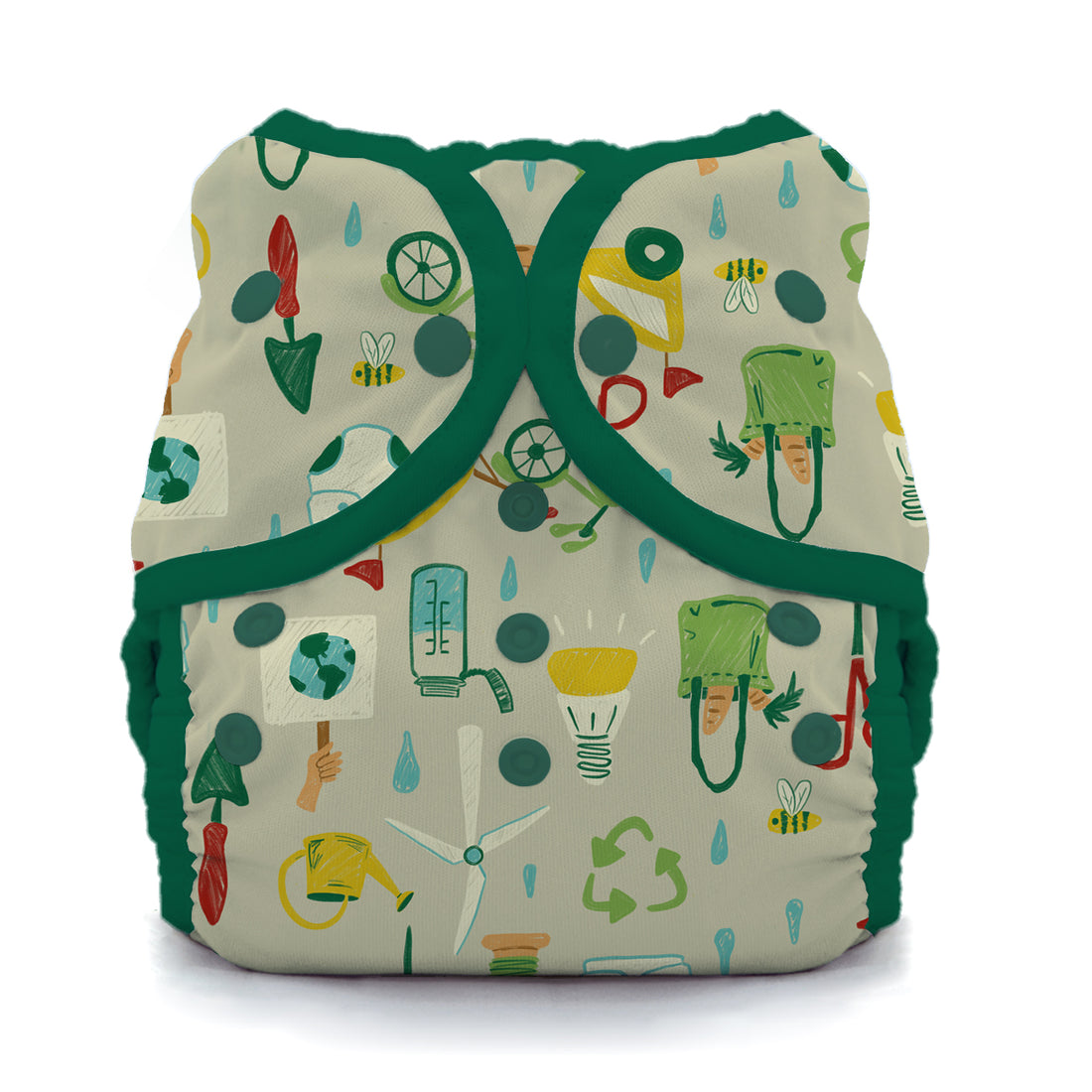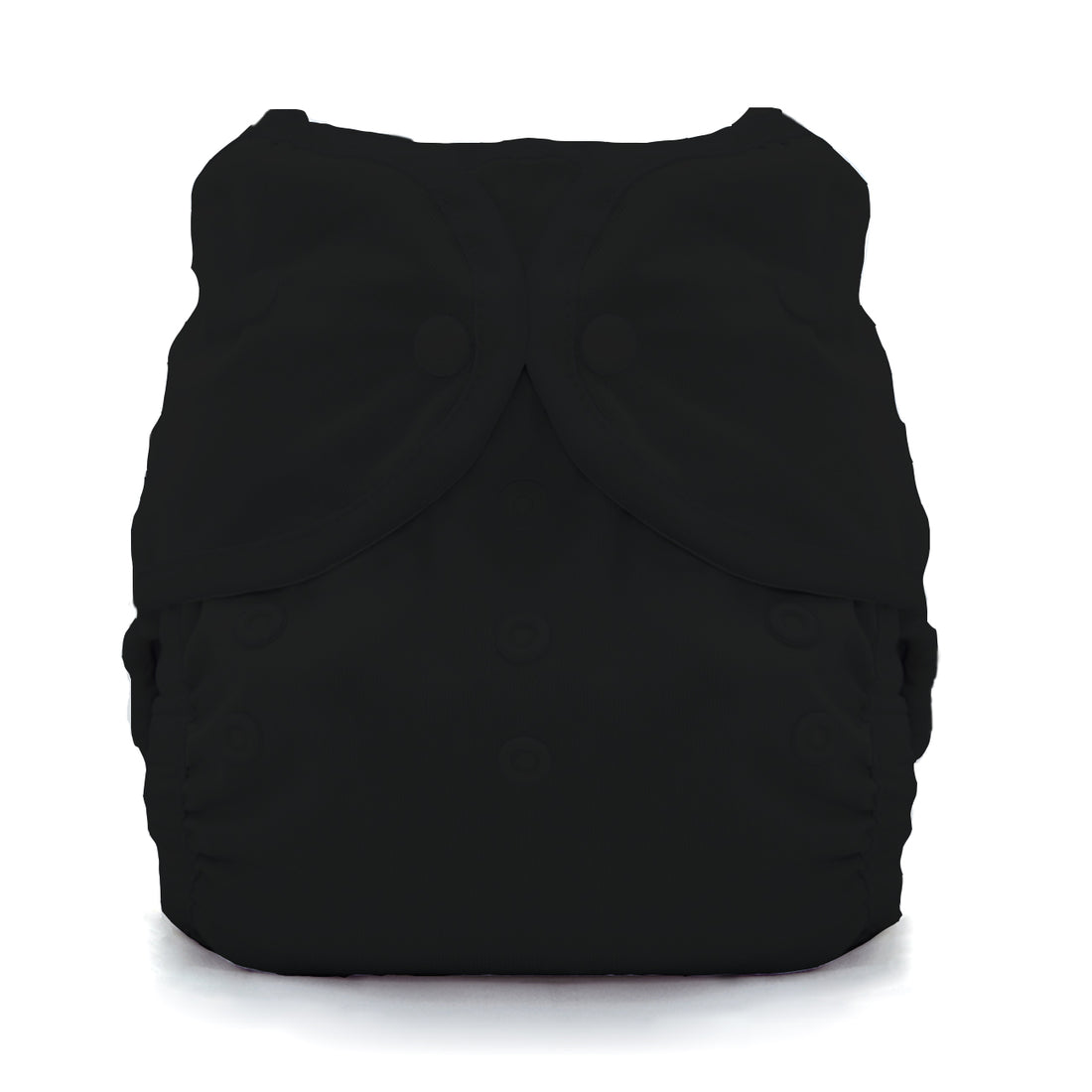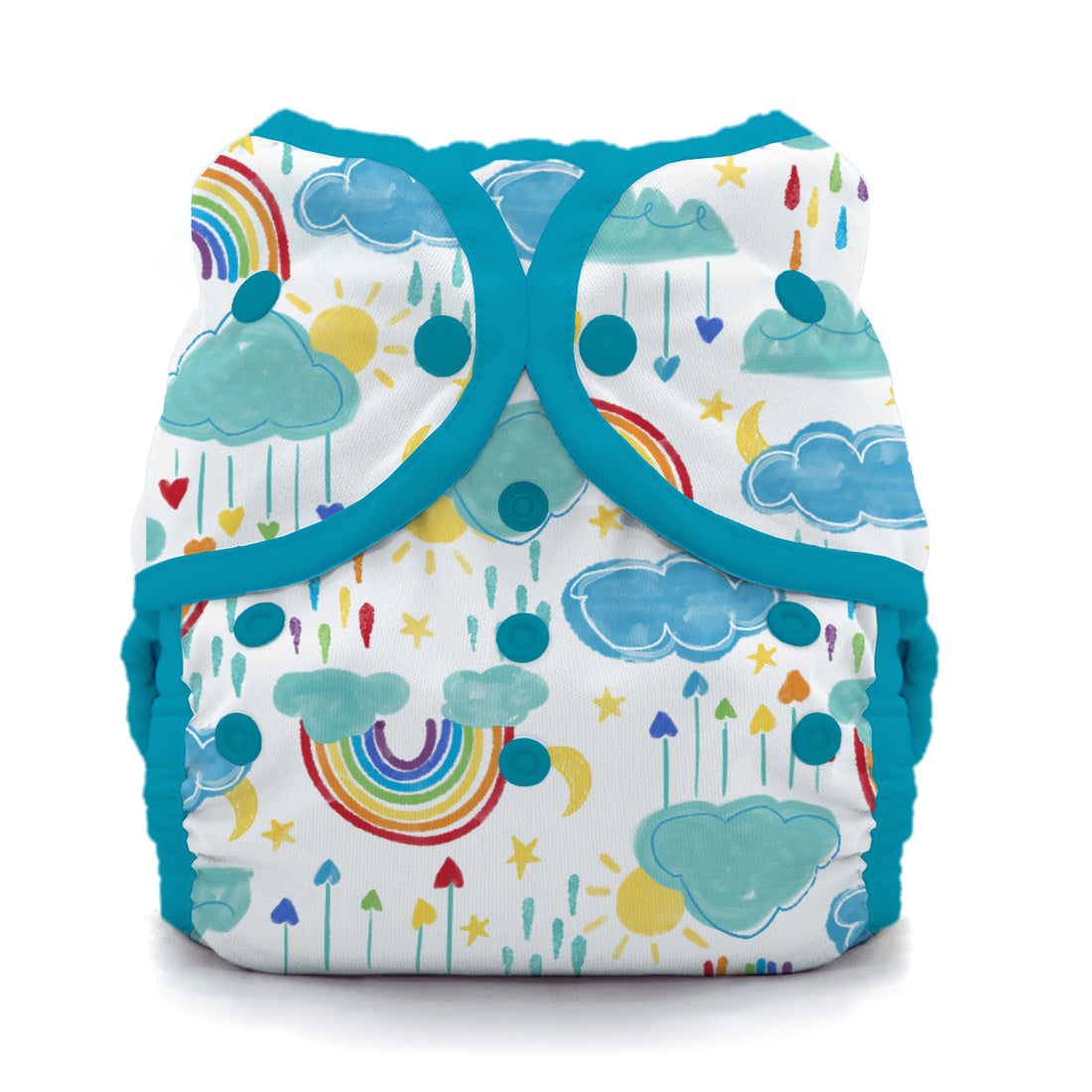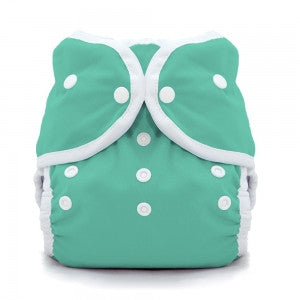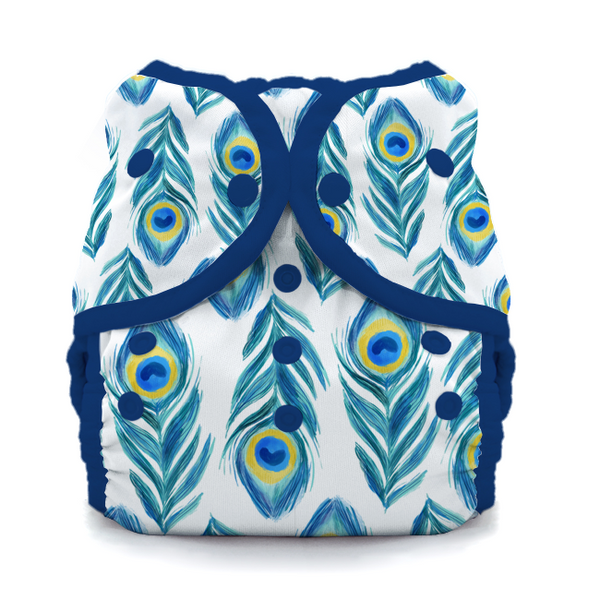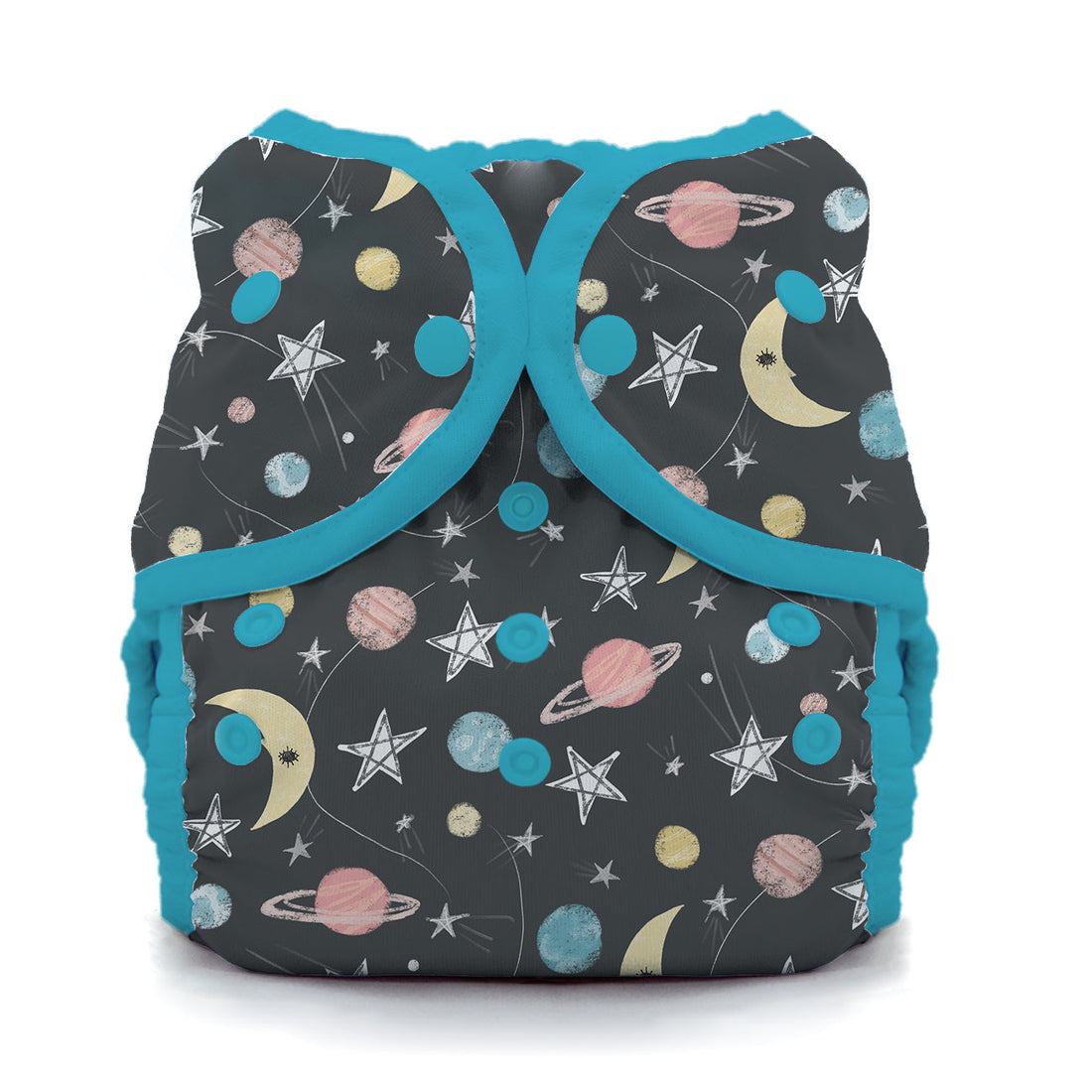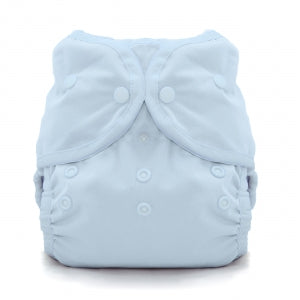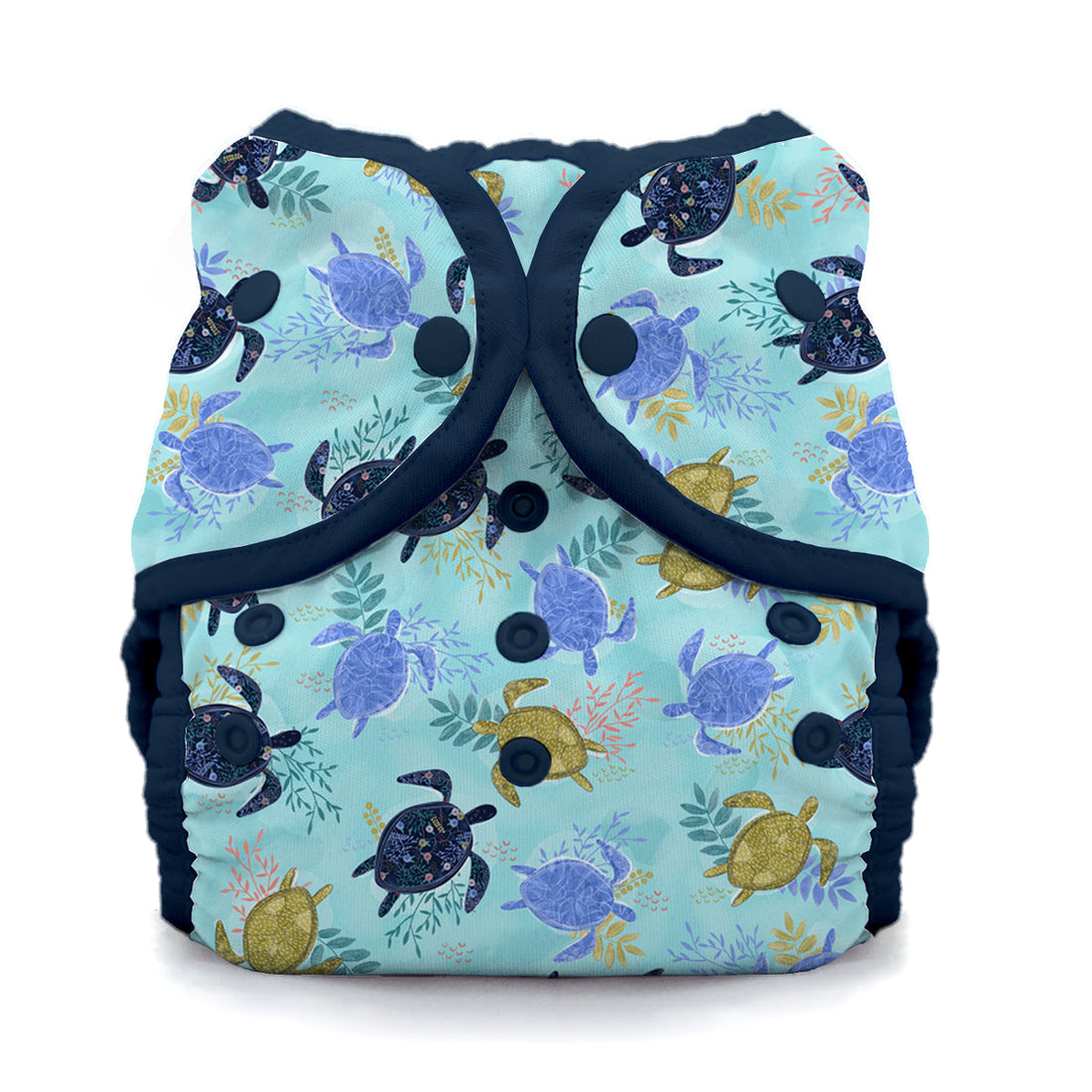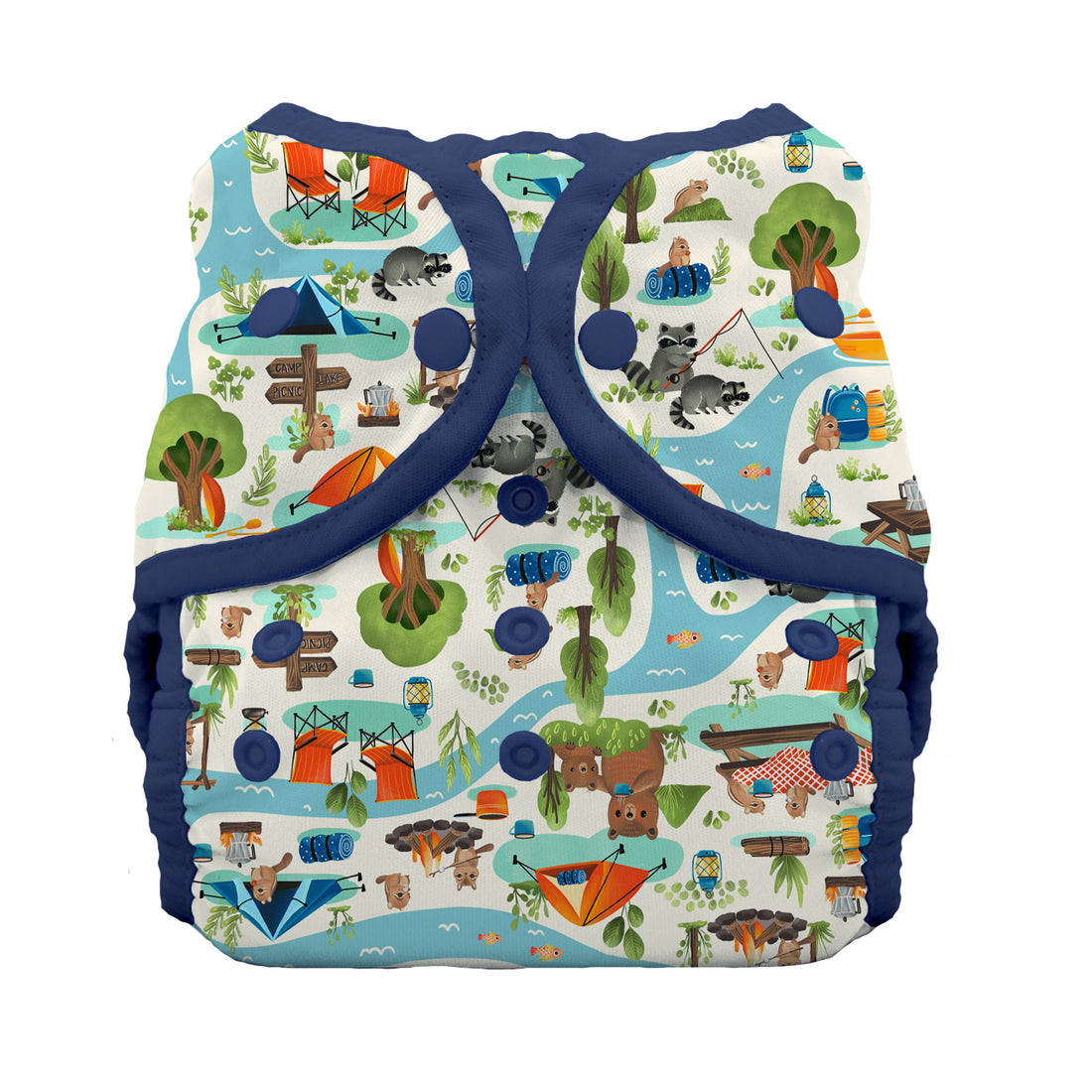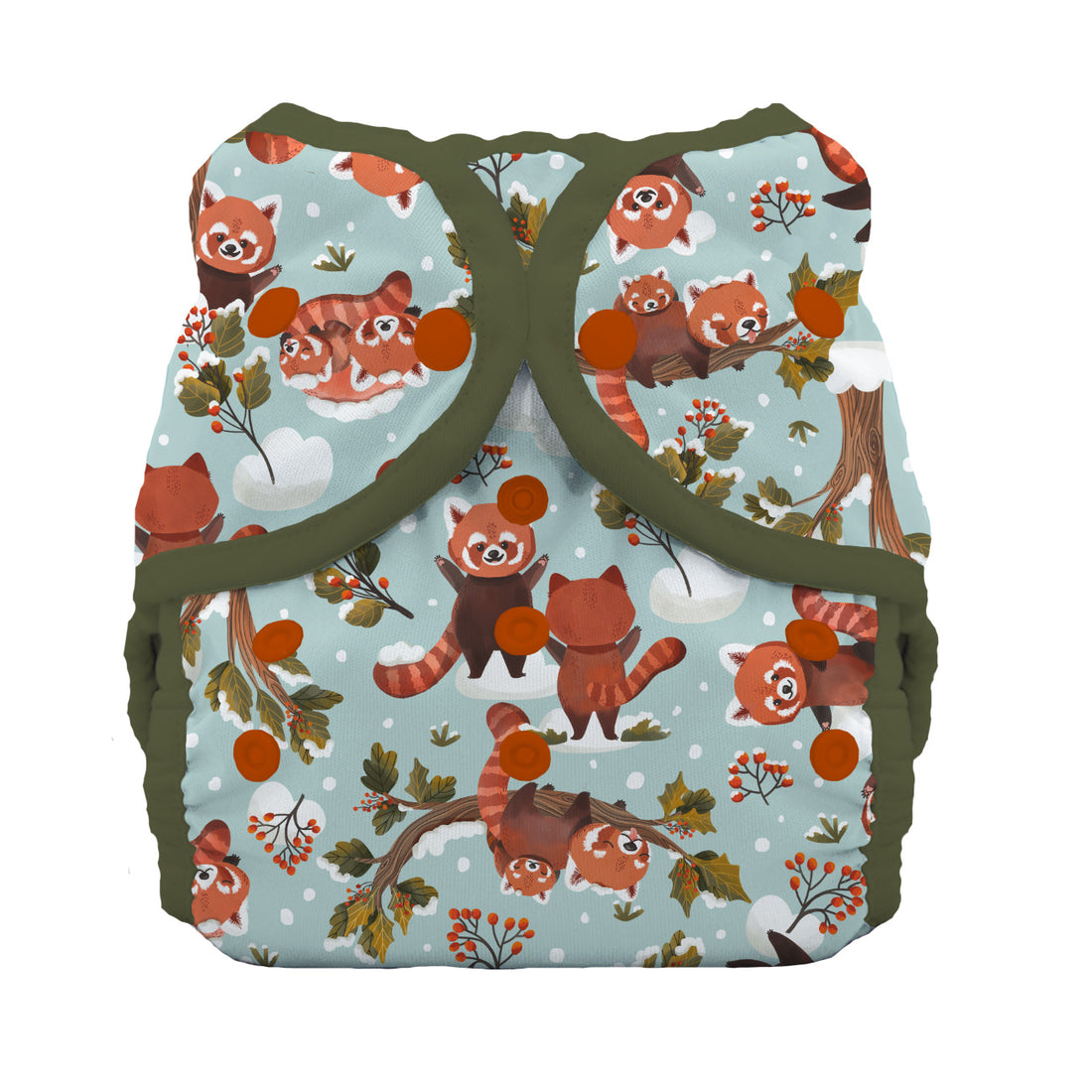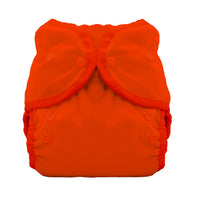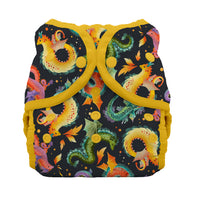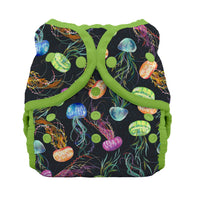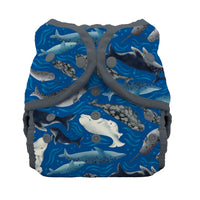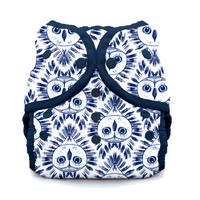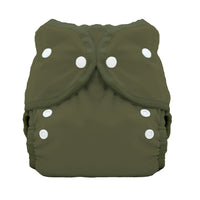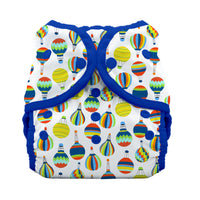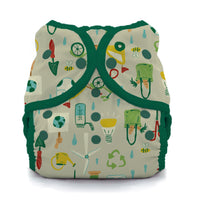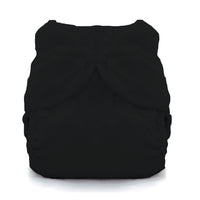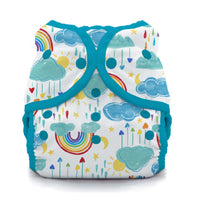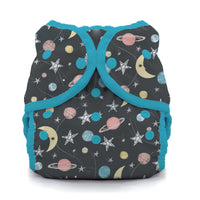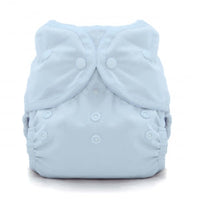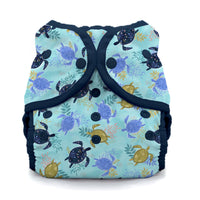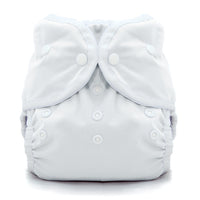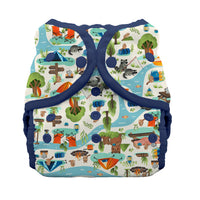 Thirsties Duo Wrap Diaper Cover Snap
If you're after a trim fit, Thirsties Duo Wraps are for you.  Great for trifolded prefolds, over fitted diapers, or turn it into an easy to use all-in-two diaper, pair with the absorbent Thirsties Stay Dry Duo Insert. Affordable, trim and less to pack in the diaper bag.
Thirsties Duo Wraps are completely waterproof yet remain breathable, pliable, and very comfortable for your baby's delicate skin.  With the adjustable rise you will only need two sizes from birth to potty. Leg gussets provide advanced leak-proof protection and bindings are super-soft against your baby's skin. Pairing the adjustability in rise with our signature leg gussets, makes this wrap the most versatile on the market. Whether your baby is tall or short, thin or chunky, this cover will keep those messes contained!
The inside of Duo Wraps can be wiped clean between uses allowing for fewer wraps in rotation and greater affordability.   We recommend one cover for every 3-4 diapers in rotation (excluding diapers with waterproof exteriors).
Pliable and breathable wraps provide an ultra-comfortable waterproof cover for fitteds, prefolds, and flats
Wipe wrap clean between diaper changes
Trim fit
Leg gussets for advanced leak protection
Grows with your baby so you only need two sizes from birth to potty
Available in Snap or Hook & Loop Closure (Snap on THIS listing)
| Size | Weight Range | Age Range |
| --- | --- | --- |
| one | 6-18 lbs (3-8 kg) | 0-9 months |
| two | 18-40 lbs (8-18 kg) | 9-36 months |

Proudly manufactured in the USA
100% polyester with waterproof TPU laminate
FREE of VOC's, PVC, phthalates, lead, and latex.