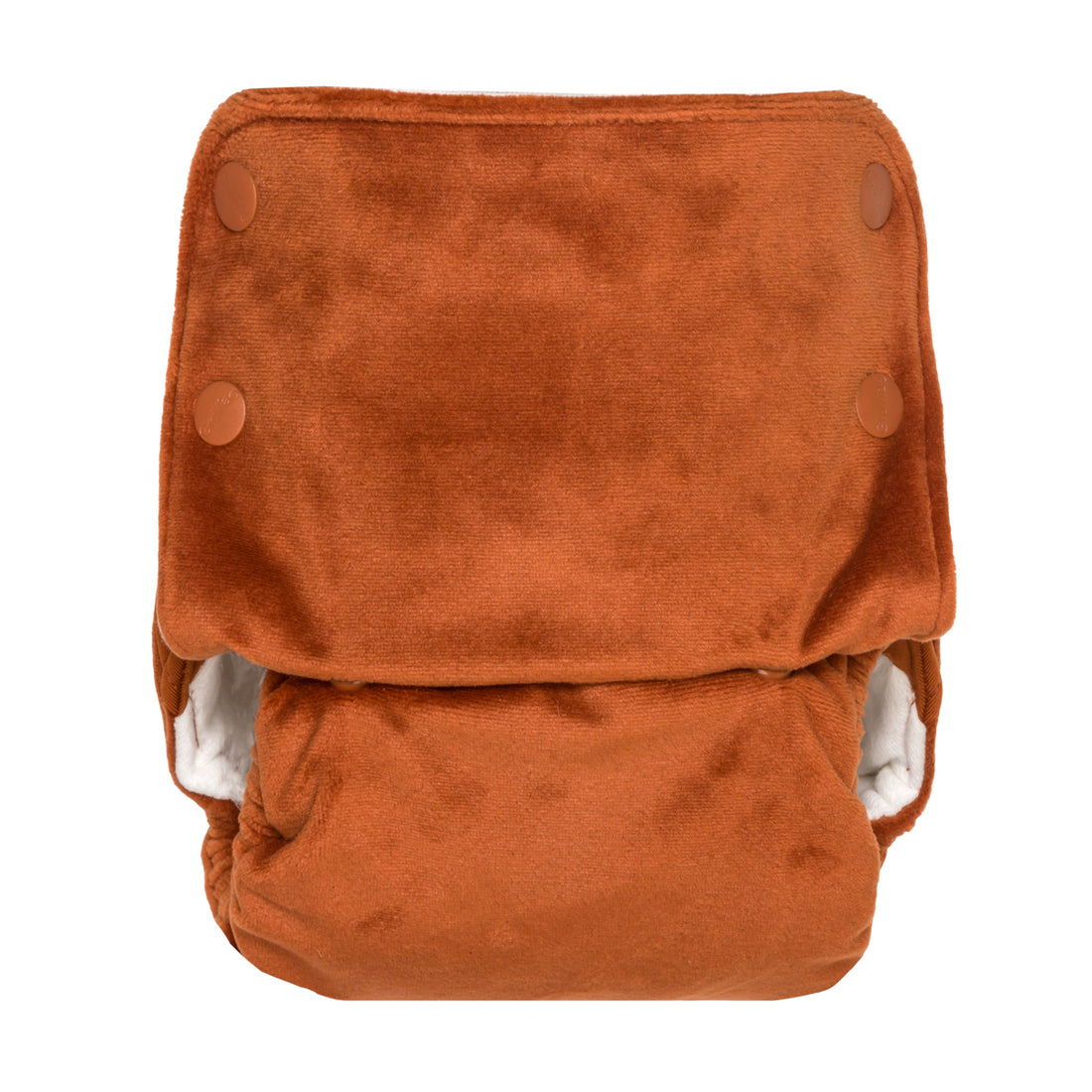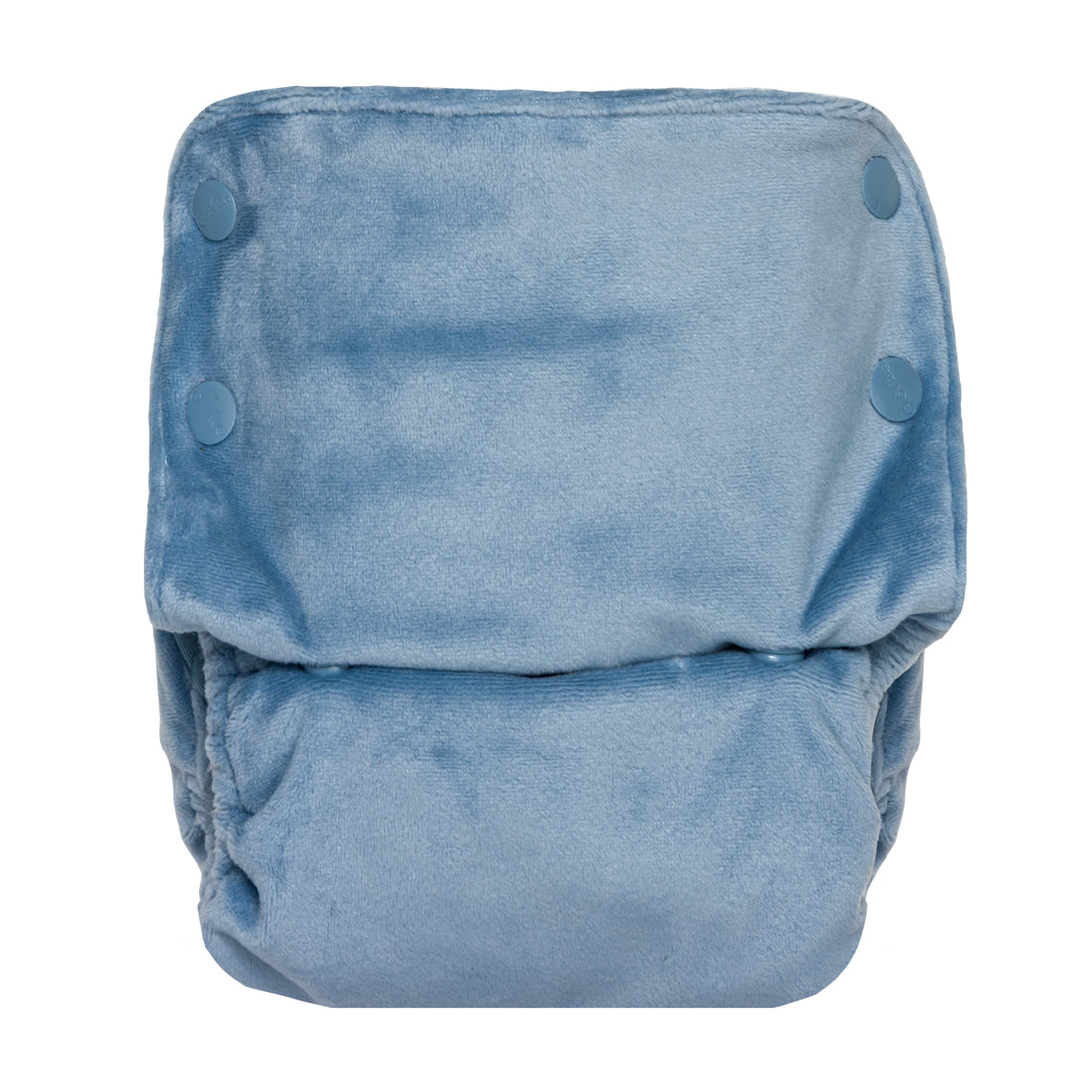 Buttah -Organic All In One Cloth Diaper
Our new GroVia line of AIOs are just....well...."like buttah"(channeling Mike Meyers on SNL). The inside construction and absorbency is exactly the same as our standard line, but the outer waterproof layer of TPU has been replaced with our proprietary laminated polyester velour. Shimmery, pillowy, and quite possibly the softest thing you've ever touched.

Adjustable to fit from 10-35+ lbs., this sleek, classic GroVia One-Size All in One is the only cloth diaper on the market that your baby can wear under skinnies! A waterproof outer layer and ultra-absorbent certified organic cotton inner soaker are sewn together to create what just may be the PERFECT cloth diaper. No folding, no stuffing, no keeping track of covers: simply snap on your baby and go!
No cover needed
Trim fit, stretch sides
Super absorbent
Quick drying