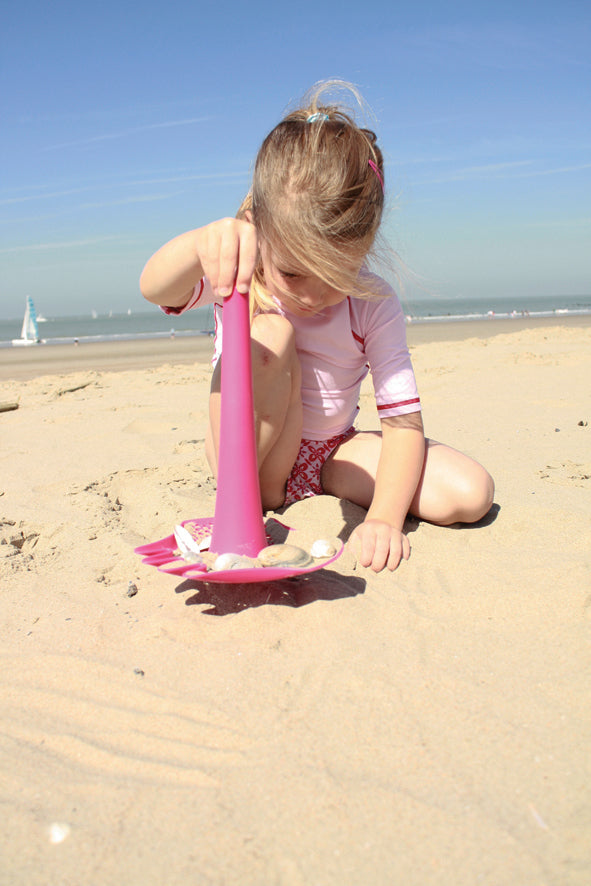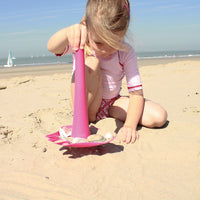 The Triplet is a unique, multifunctional toy that is easy and fun to use.
It's part shovel, to help kids dig holes, build foundations and carve out moats.
It's part sand sifter, to help remove shells and other sediment, for smooth, shapeable sand.
And it's part rake, to let kids create extra designs.
The hollow handle can even be used as water funnel to finish off the coolest sandcastles ever with sand art!
Your child will love the Triplet – we wish we'd had one when we were kids!
Durable versatility for endless fun, by Quut.