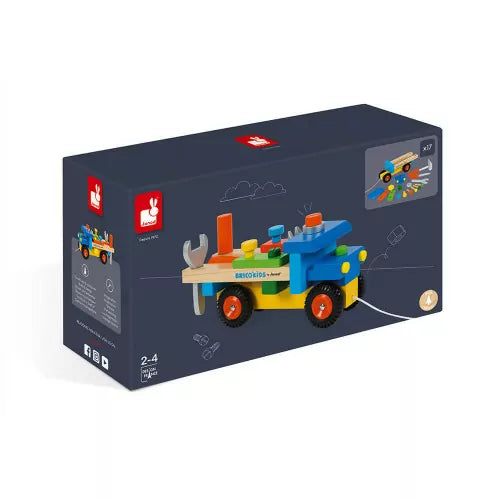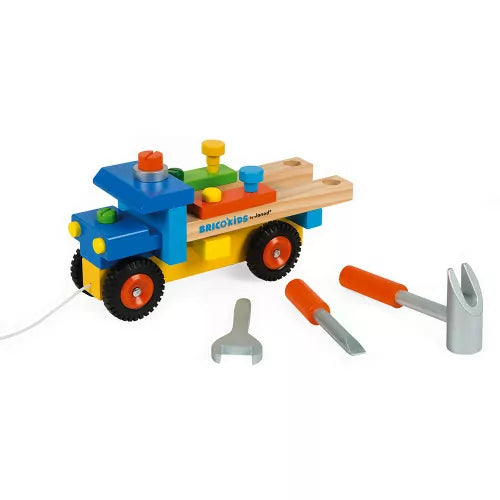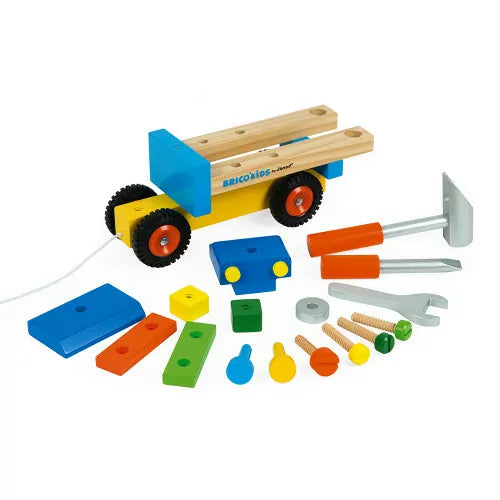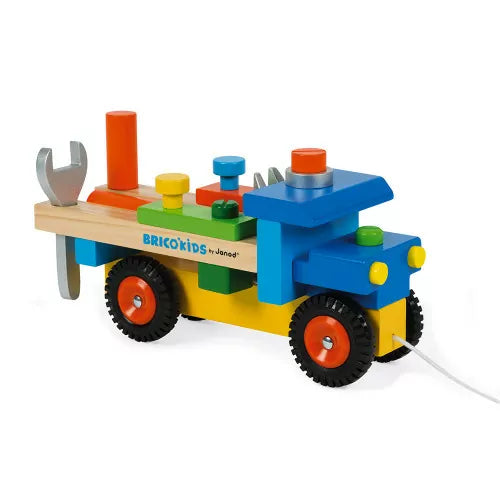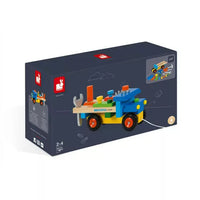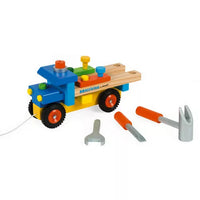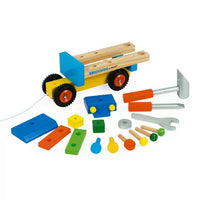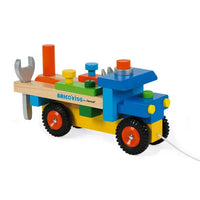 Beep! Beep! Let the construction truck through!

This is the perfect gift for little do-it-yourselfers from the age of 2!
This colourful wooden construction truck is a 2-in-1 toy that is both a construction set and a truck that can be driven around thanks to its cord.
The child can build a beautiful construction truck with the help of nuts, planks and screws that have to be assembled! He/she can then have fun dragging his/her truck around the house and develop his/her motor skills.
This colourful toy will also allow your little one to invent many stories about building sites and construction.
• Contents: 17 parts including 3 tools
• Solid plastic wheels
• Robust truck thanks to the axles of the metal wheels.
• Woods used: pine (washers, truck, key) and cherry (screws, square nuts, hammer, screwdriver