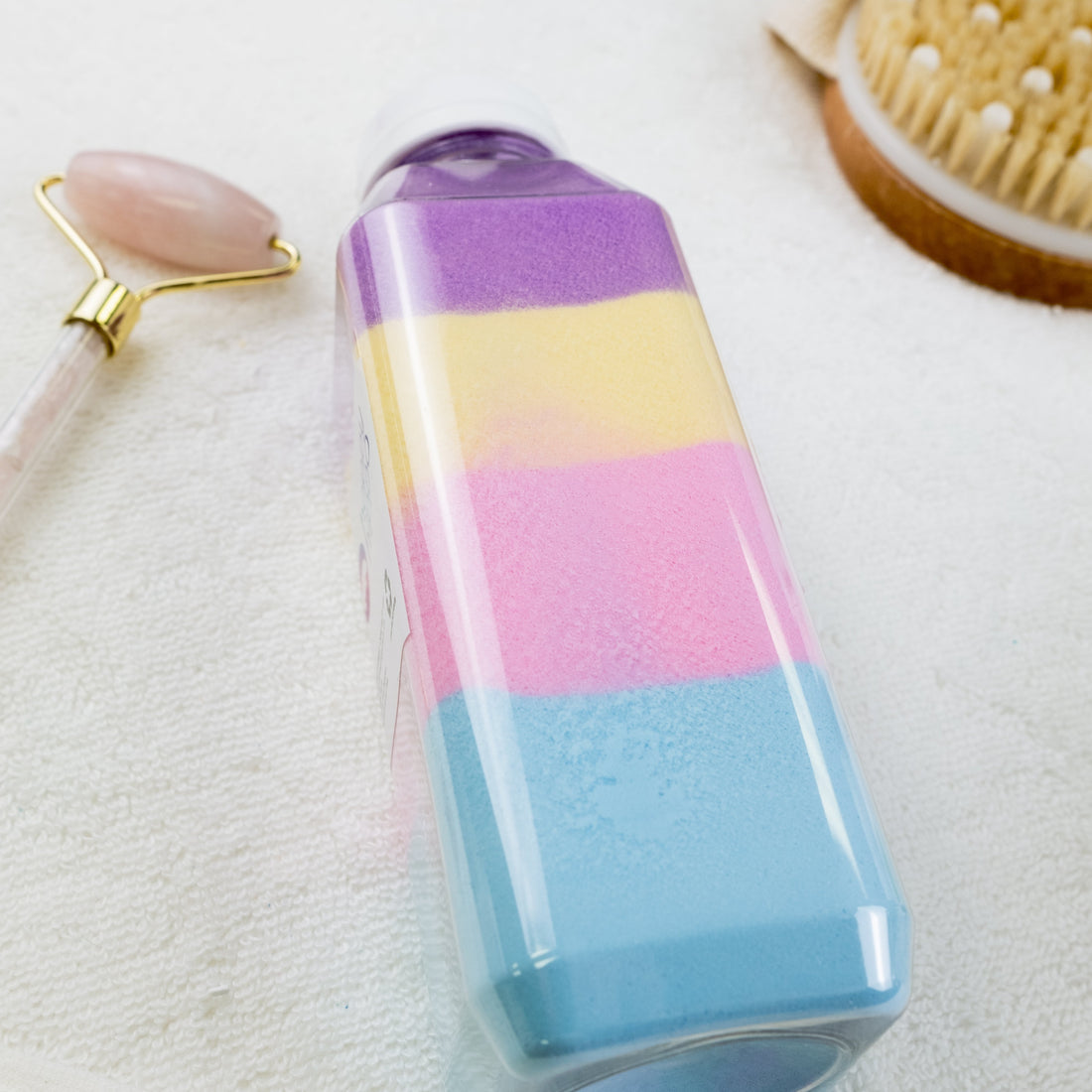 Bunnies and Rainbows!  Take your bath to magical heights with Bunny Dust!
Pour Bunny Dust onto the top of the bath for an eruption of fizz, bubbles, fragrance and color! 
Swirl pink, blue, purple and yellow into your bath, and when the color spreads from the fizzing top of the bath into the water, you have an incredible bubble bath!
This bubble bath bomb dust not only makes bath fun, but has all the skin softening and soothing effects of our Bath Bombs! 
A perfect gift for the Bunny lover of any age!
98% Natural
Handmade and hand poured.
600g