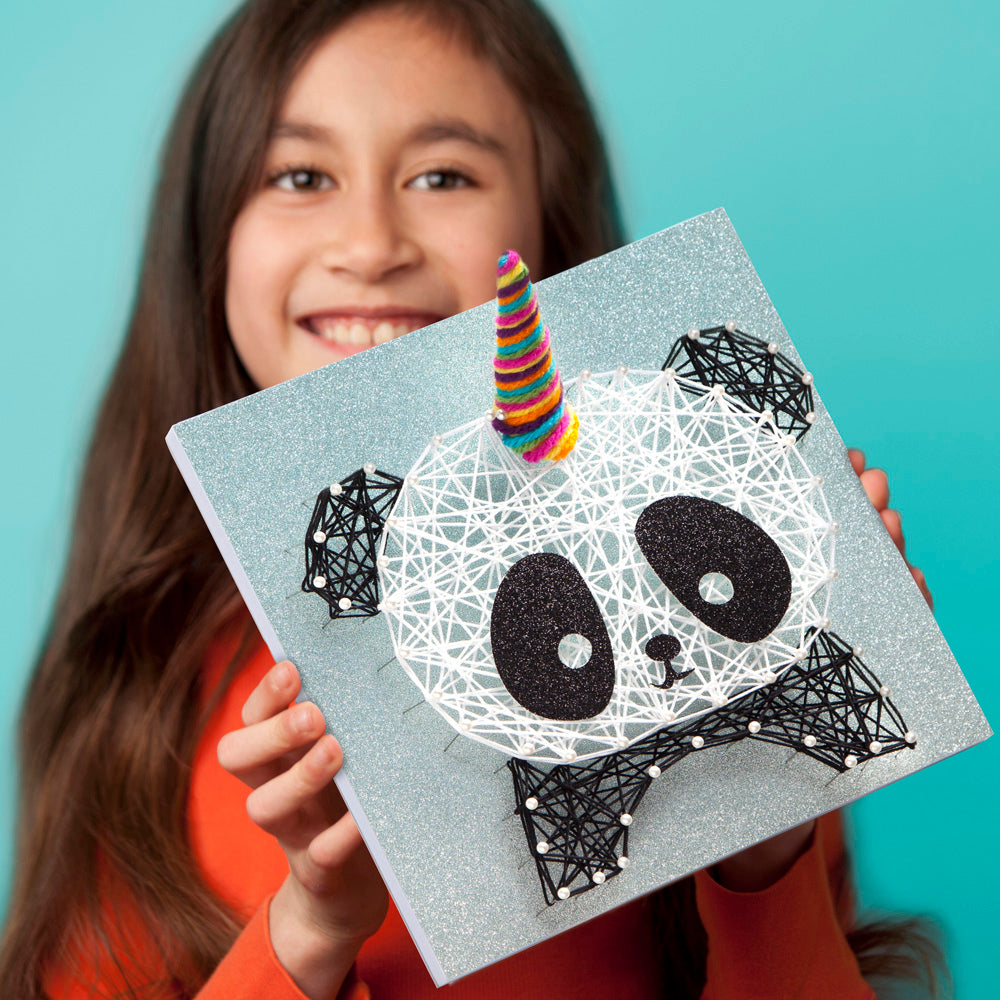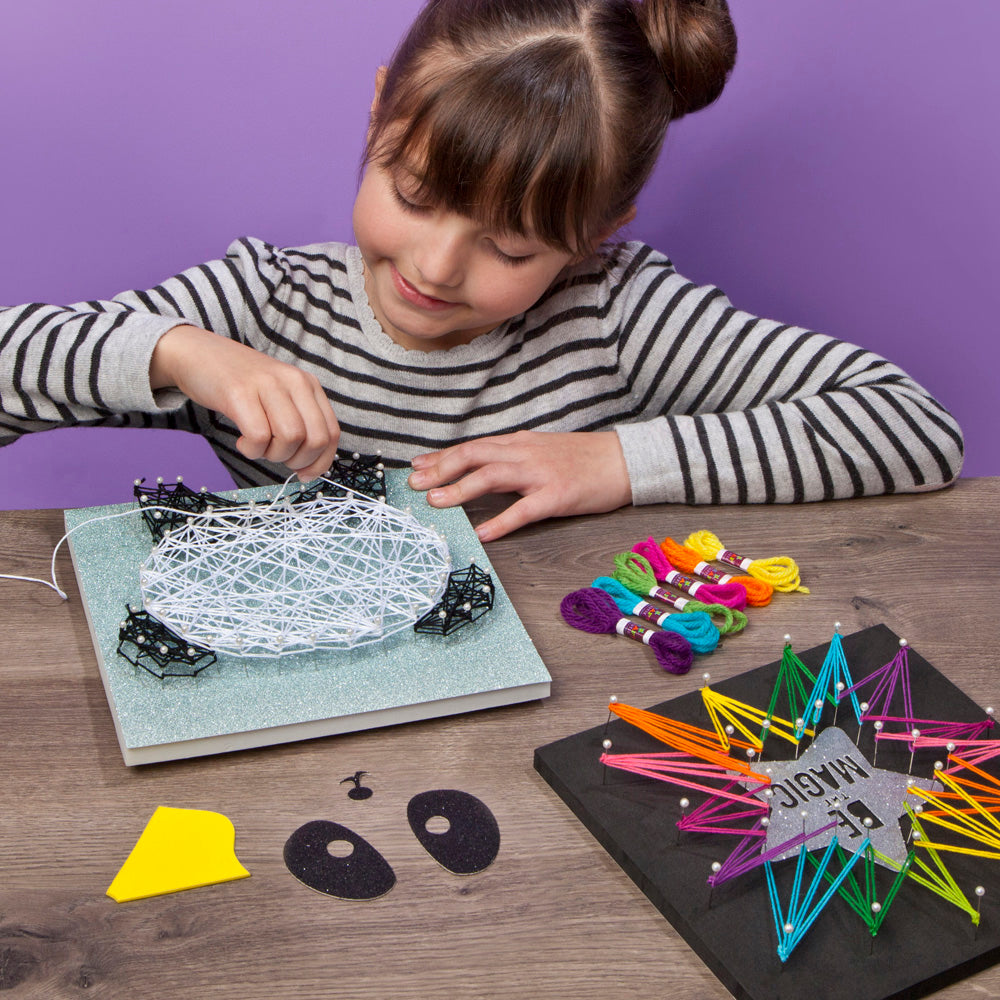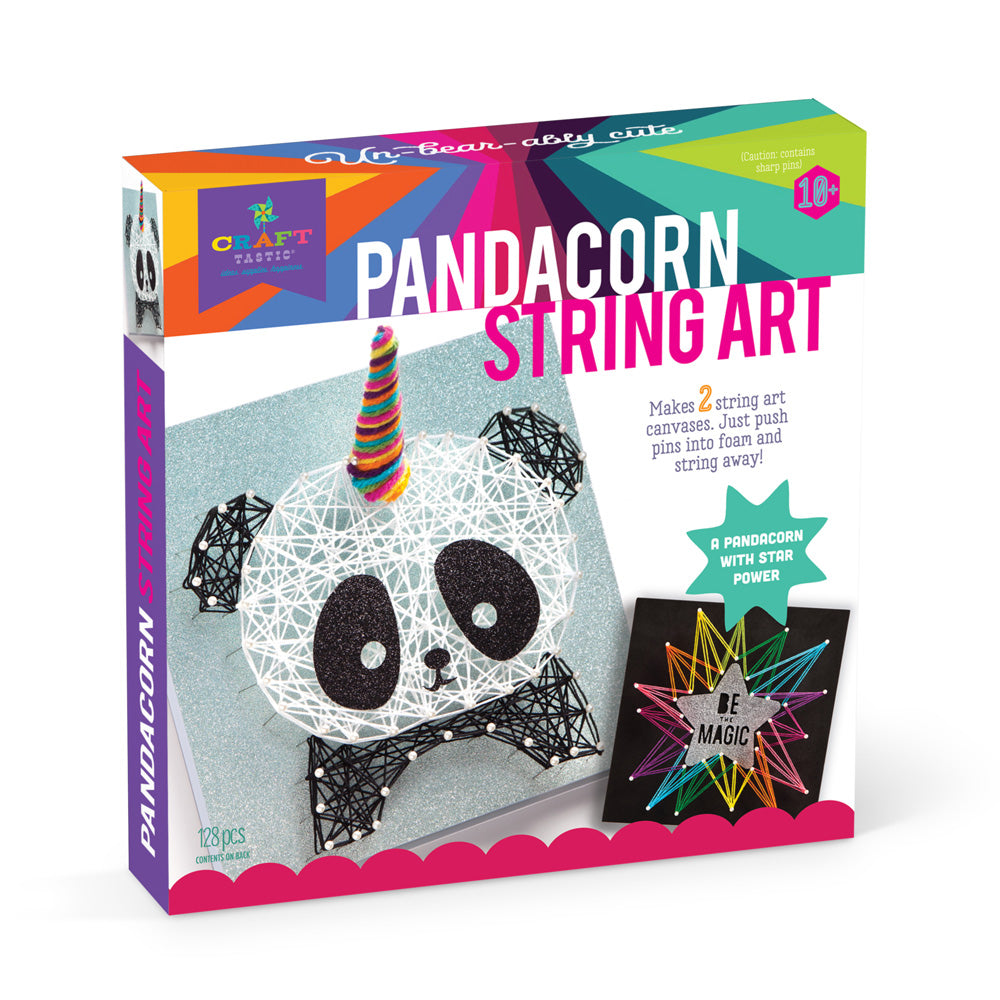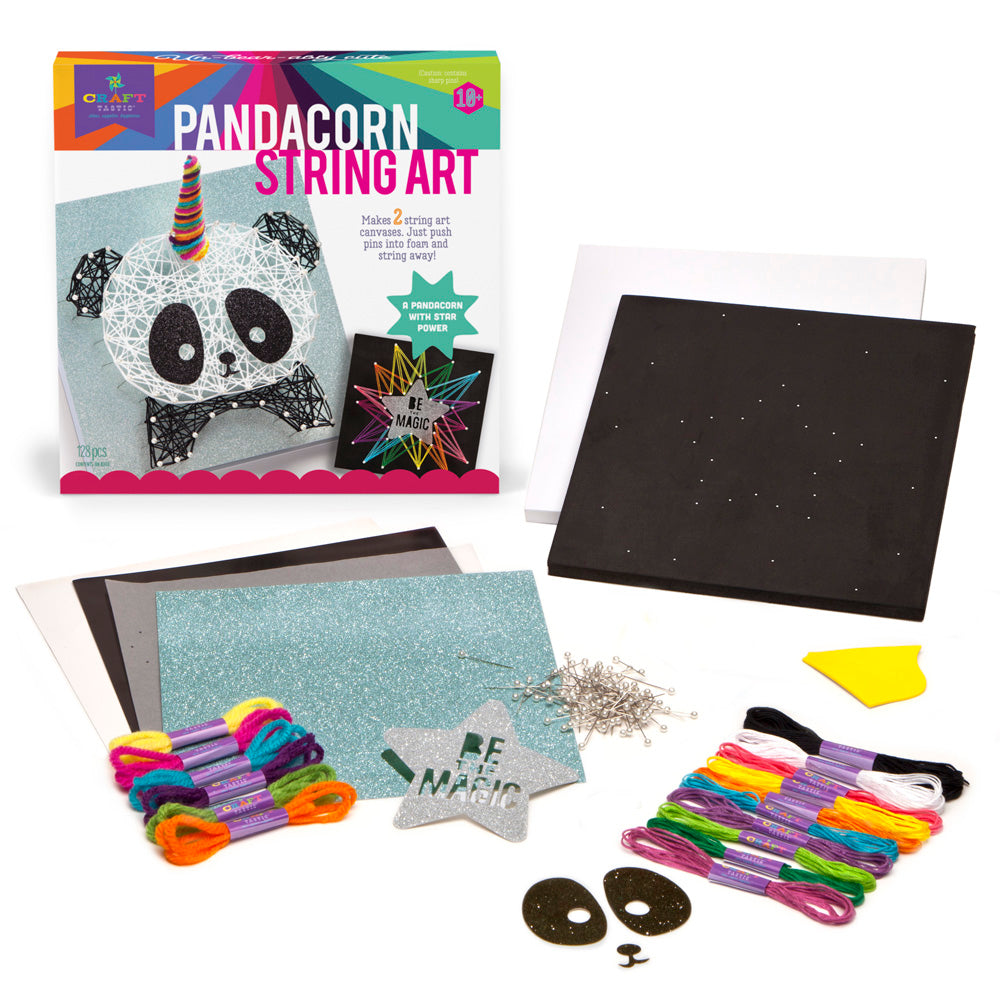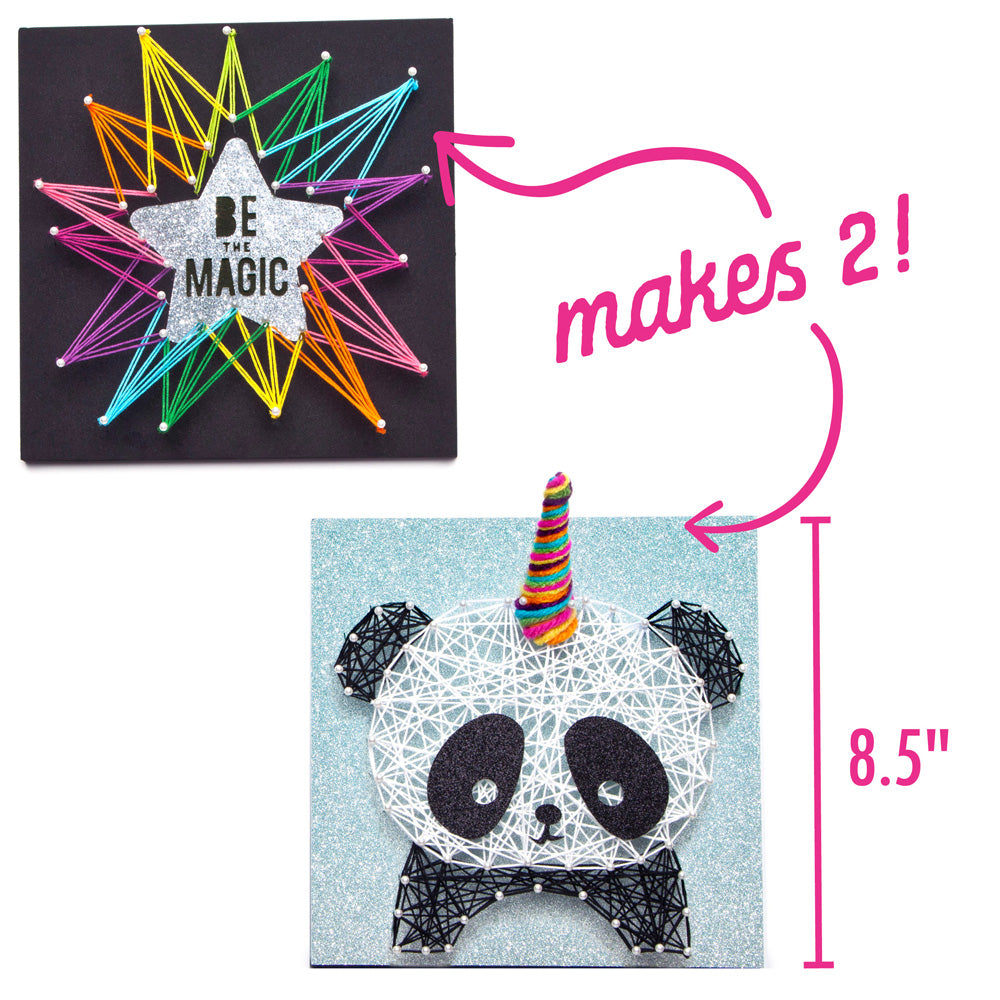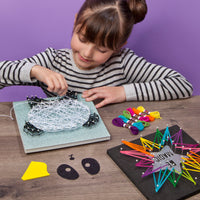 Craft-tastic Pandacorn String Art
Combine a panda and a unicorn, and the result is pure string art magic. Meet our adorable new Pandacorn and a magical starburst. The latest in our line of best-selling string-art kits, we've amped it up with colorful 3D elements and every kid's favorite, glitter. Warm fuzzies are guaranteed, so let the stringing begin!
Ages 10 & Up
Contents:  2 8.5 In (21.6 Cm) Foam Canvases, 7 Pcs Cardstock, 45 Yds (41.1 M) Cotton Thread, 4 Yds (3.65 M) Acrylic Yarn, 100 Pins, 1 Pc Foam, 1 Pc Paper, Instructions.