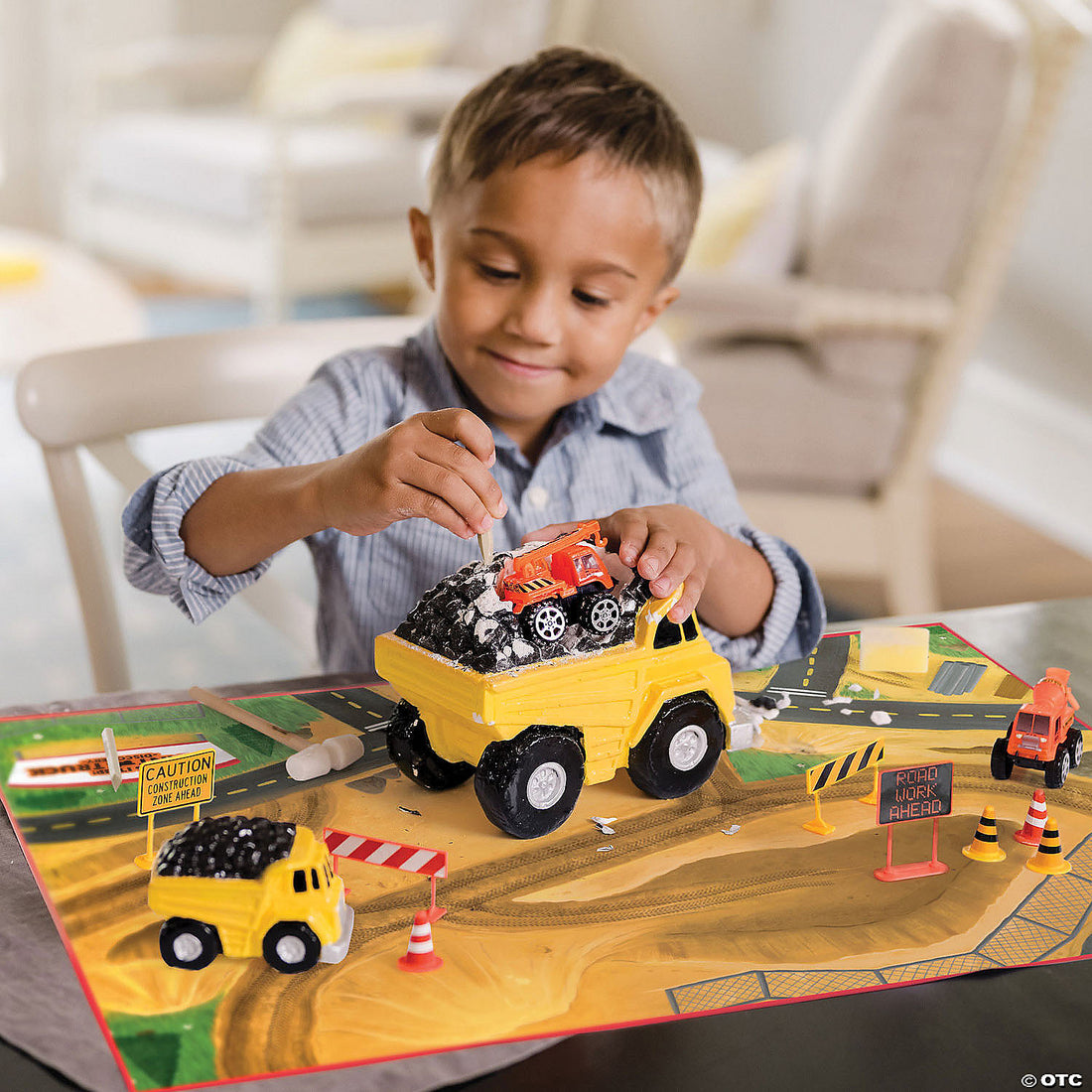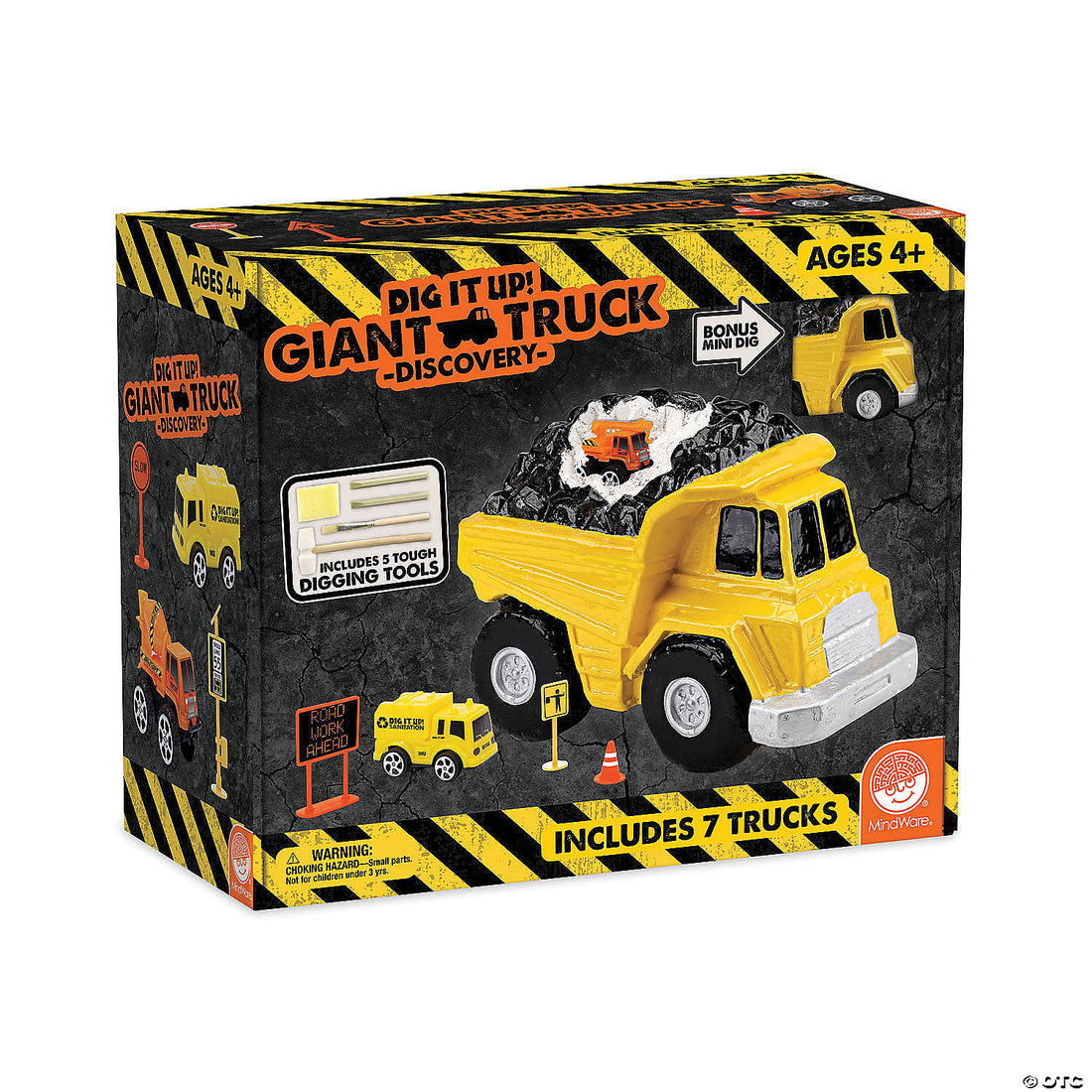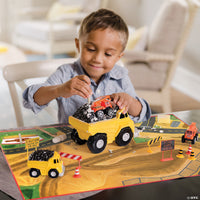 Dig It Up! Giant Truck Discovery
Unearth your own construction site complete with trucking equipment, construction workers and essential safety signs! Find concrete evidence of groundbreaking gear that is used to build everything from single-story homes to looming skyscrapers.
Reference the included guidebook while excavating to identify your finds and learn interesting facts about each discovery. Once the pieces have been dug out, the playmat becomes a fun background for your new construction toys!
Just soak your dig project in a bowl or sink, chip away with your tools and discover. This kit comes with a whole set of excavation tools for hammering, digging and brushing!
• Dig It Up! Truck Discovery contains 6 construction treasures to uncover, plus one bonus mini discovery!
• Hands-on lesson in science and construction facts
• 2 chisels allow you to dig with a friend or sibling
• Includes a treasure-filled construction truck project, a mini truck dig, 7 total treasures, 2 chiseling tools, 1 hammer, 1 excavation brush, 1 sponge, a playmat and a guidebook/excavation journal
• Excavated trucks measure roughly 2.5" long and 2" tall.
• Ages 4 and up