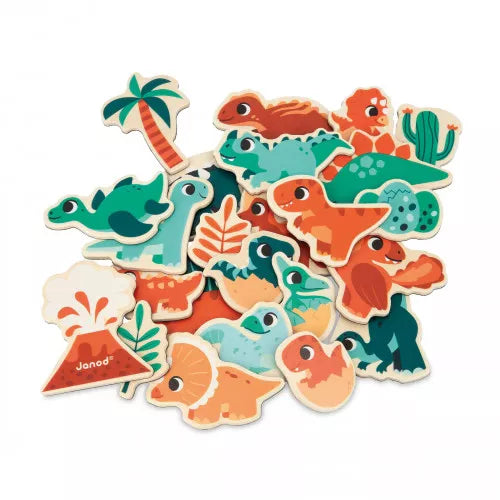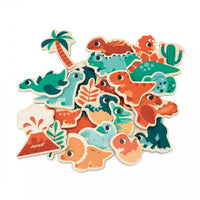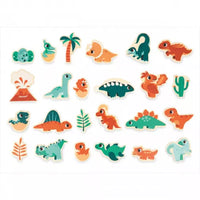 Children will love to travel back in time and recreate lots of prehistoric scenes with this pretty set of dinosaur magnets, complete with nature-related decorative elements!
Which one do kids love best? The spinosaurus, stegosaurus or pteranodon?
The species depicted on these magnets are all as cute as one another with their big eyes and soft features.
These magnets will stick to all magnetic surfaces (e.g. magnetic boards), are easy to transport and can be removed and repositioned time and time again. 
They help develop the imagination and dexterity of children  
• Contents: 24 wooden magnets
• Ages: 2 years and up
• Made from FSC® wood.