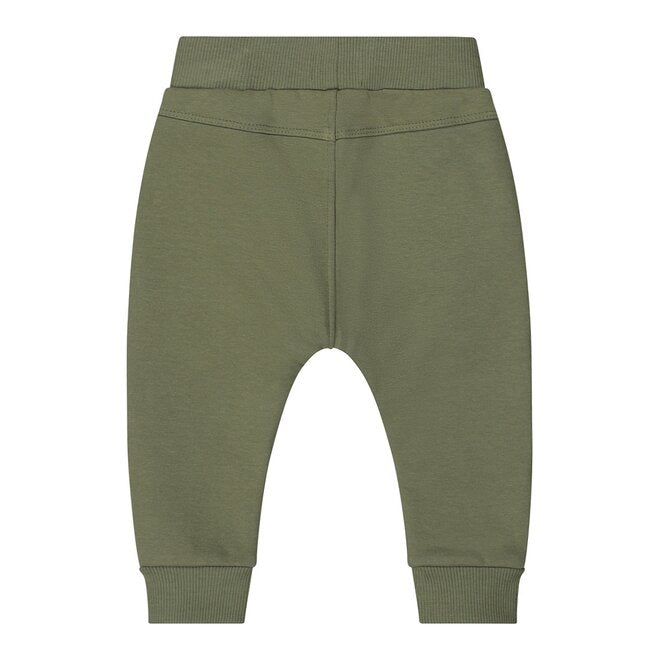 What a beauty!
These Dirkje jogging trousers in the beautiful soft green shade, are one of our favourites.
The pants are finished with cool details such as the ribbed knee pads, leather label and side pockets.
The green boys' sweatpants are perfect to combine with other items from Dirkje collection!