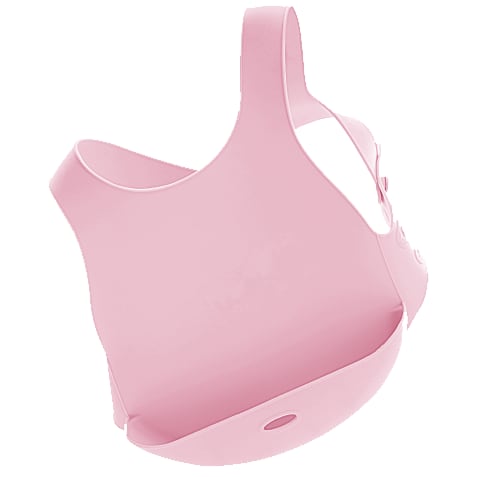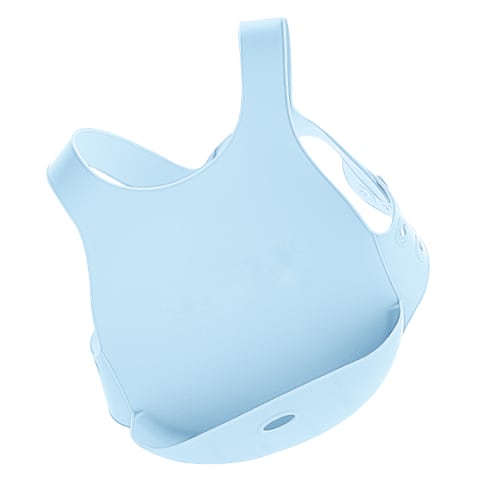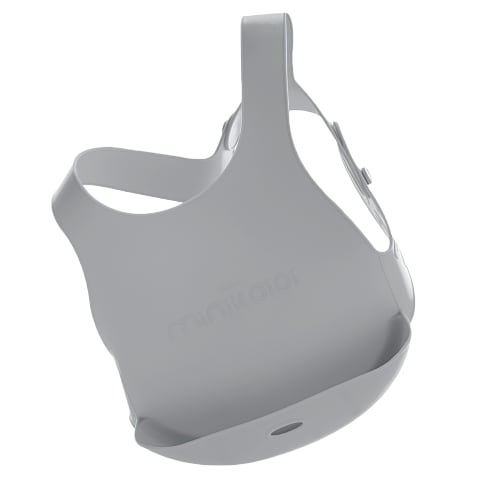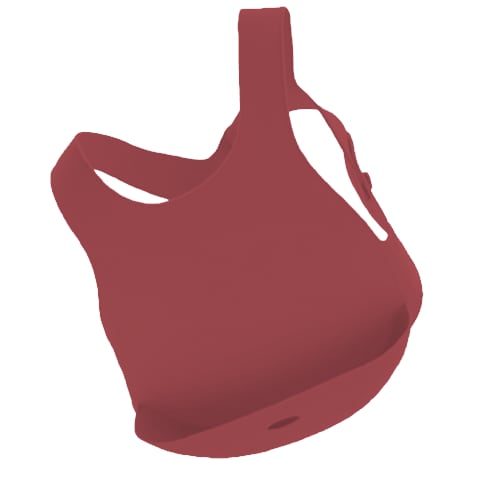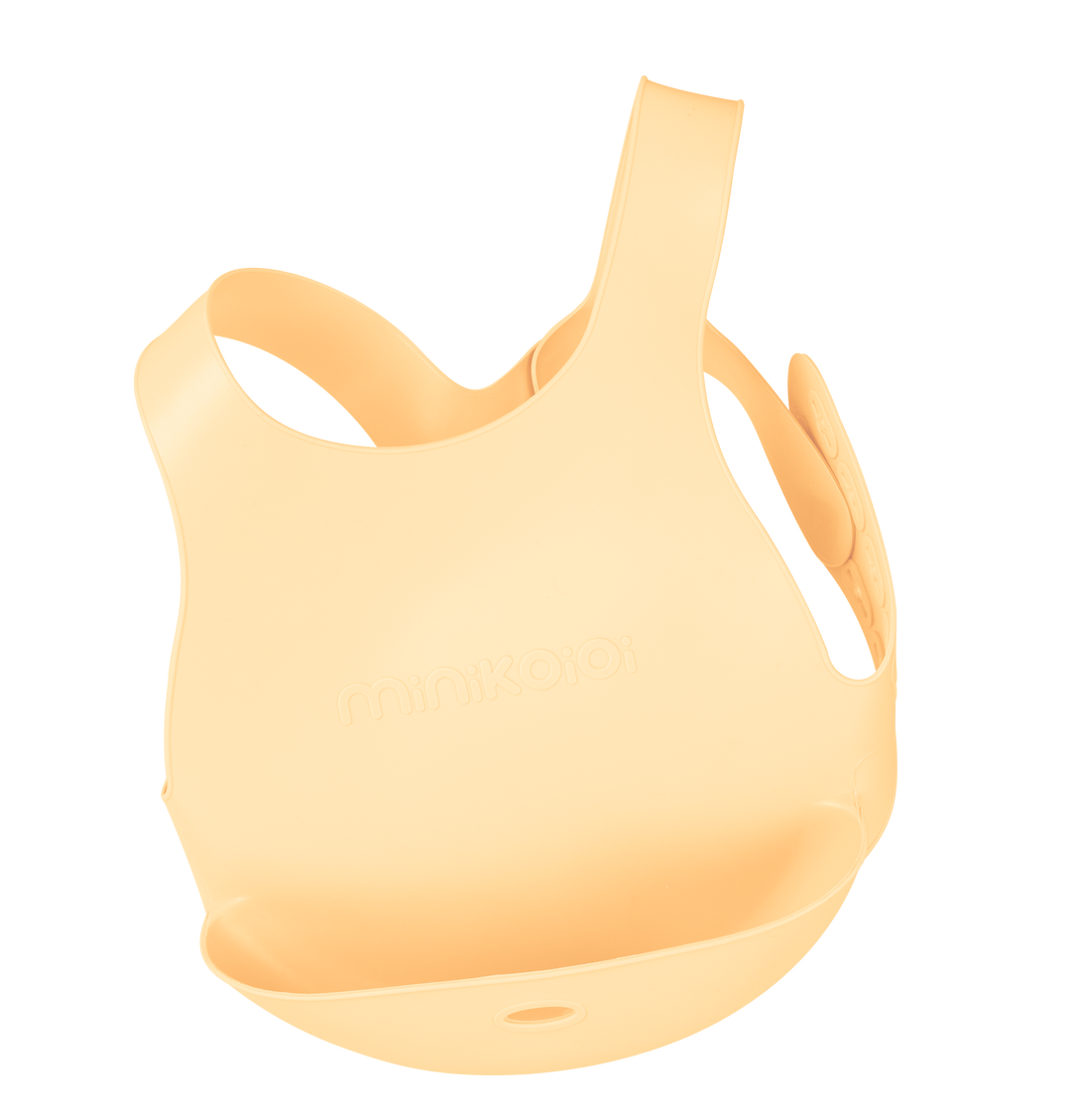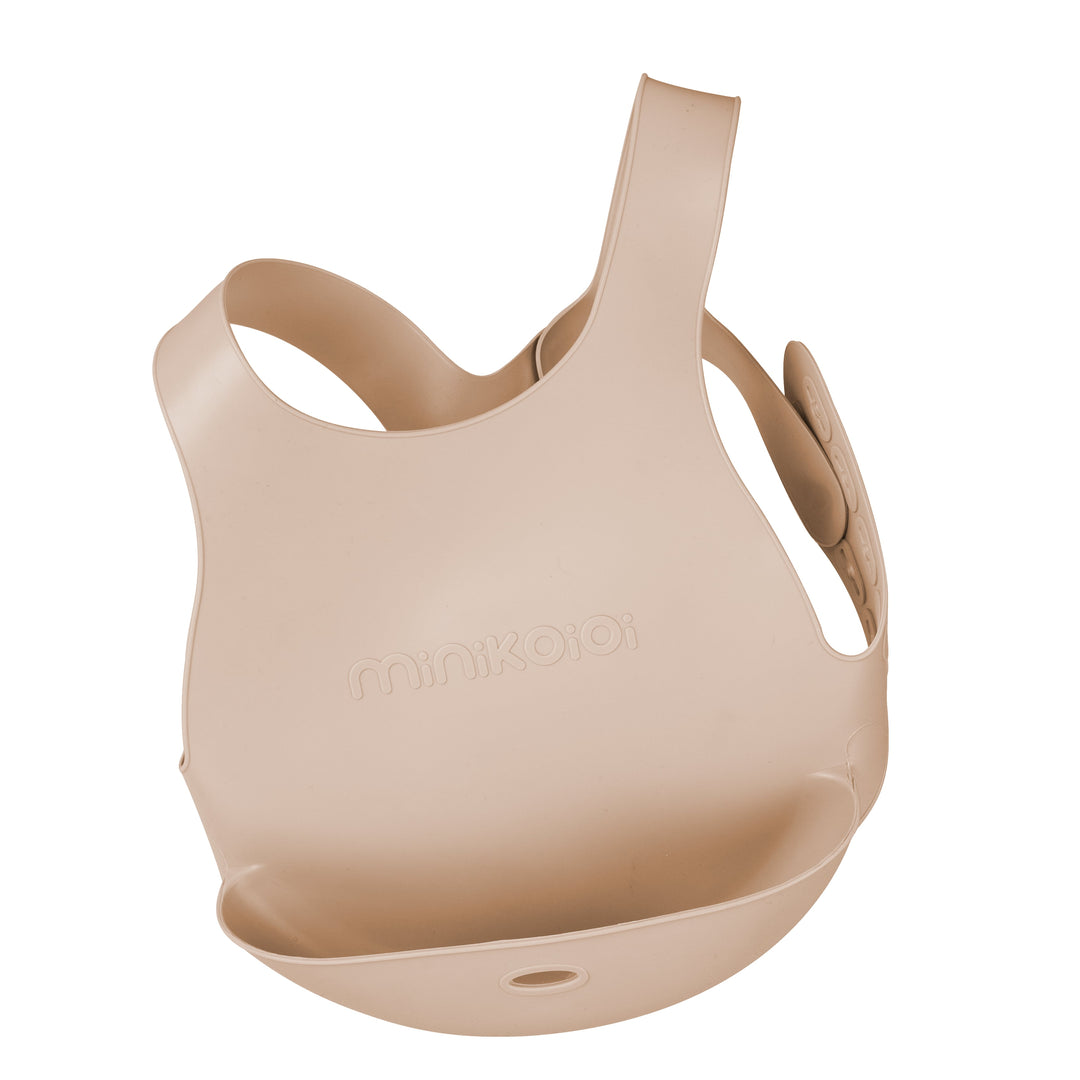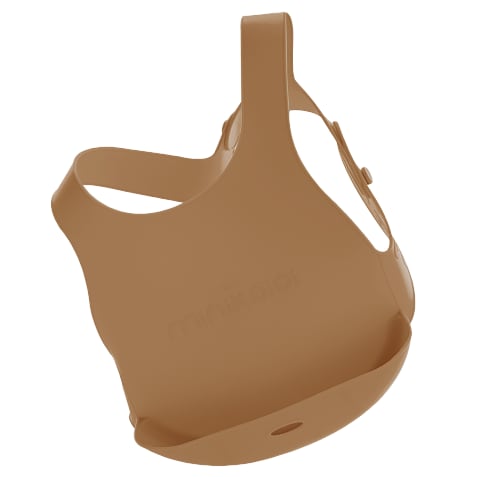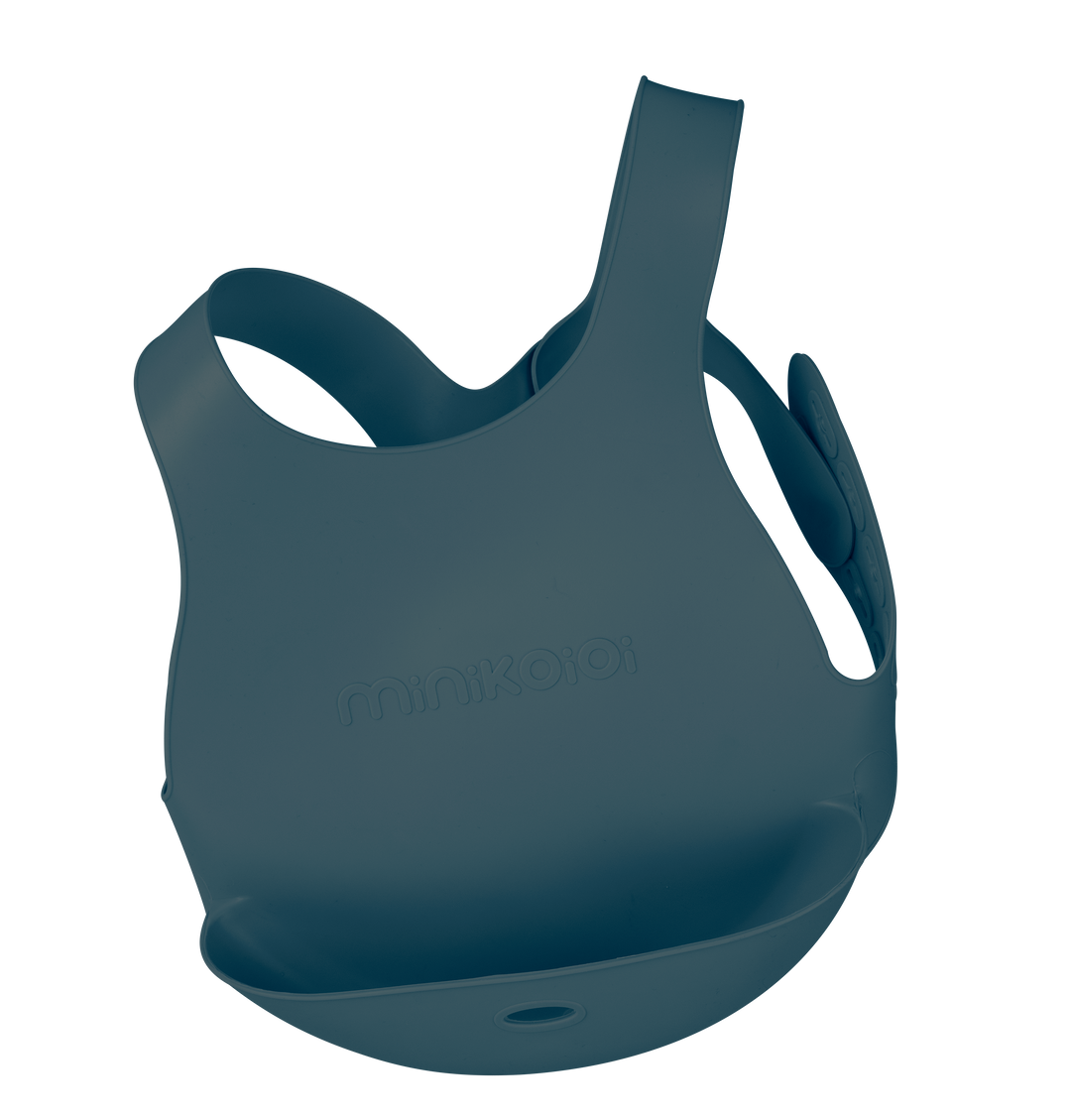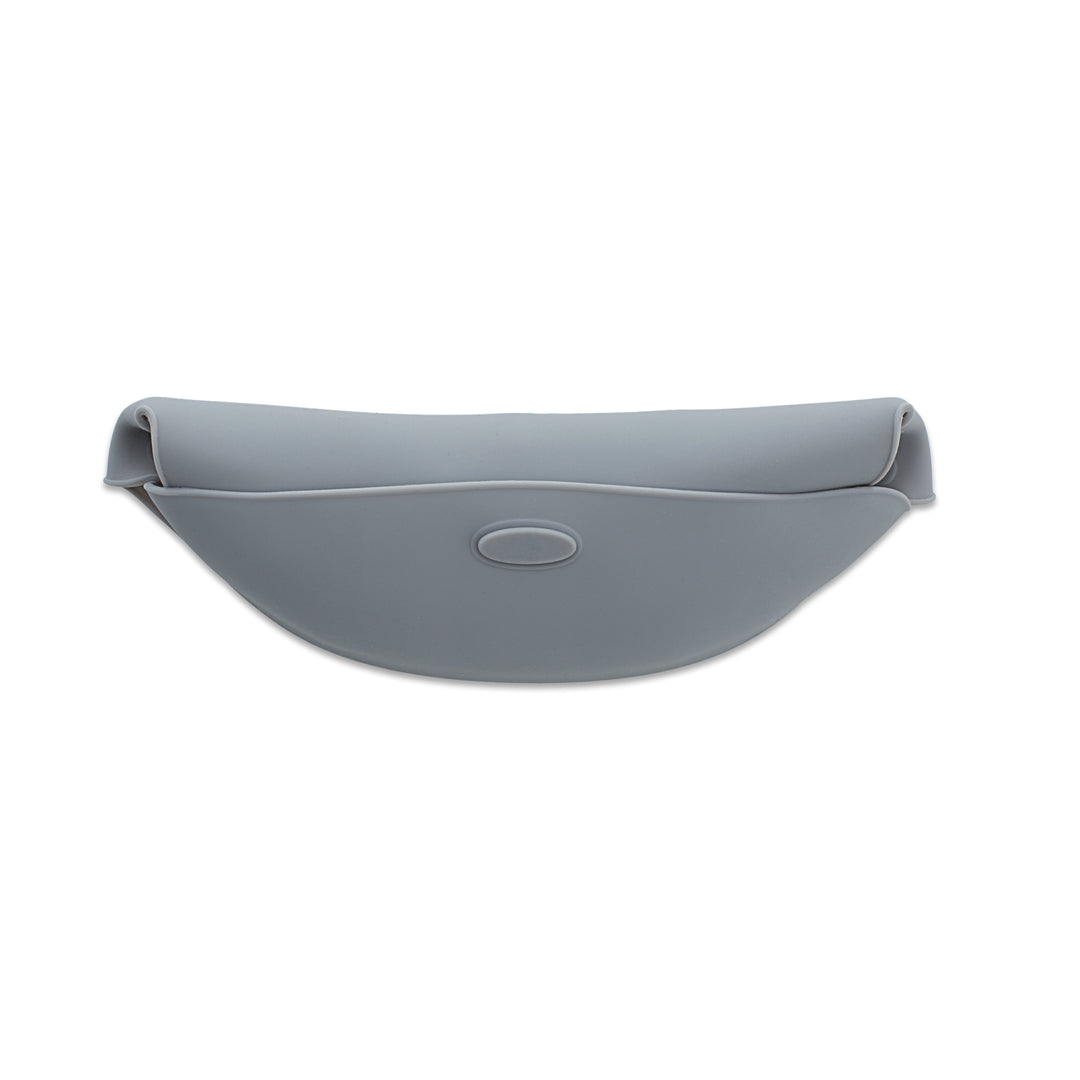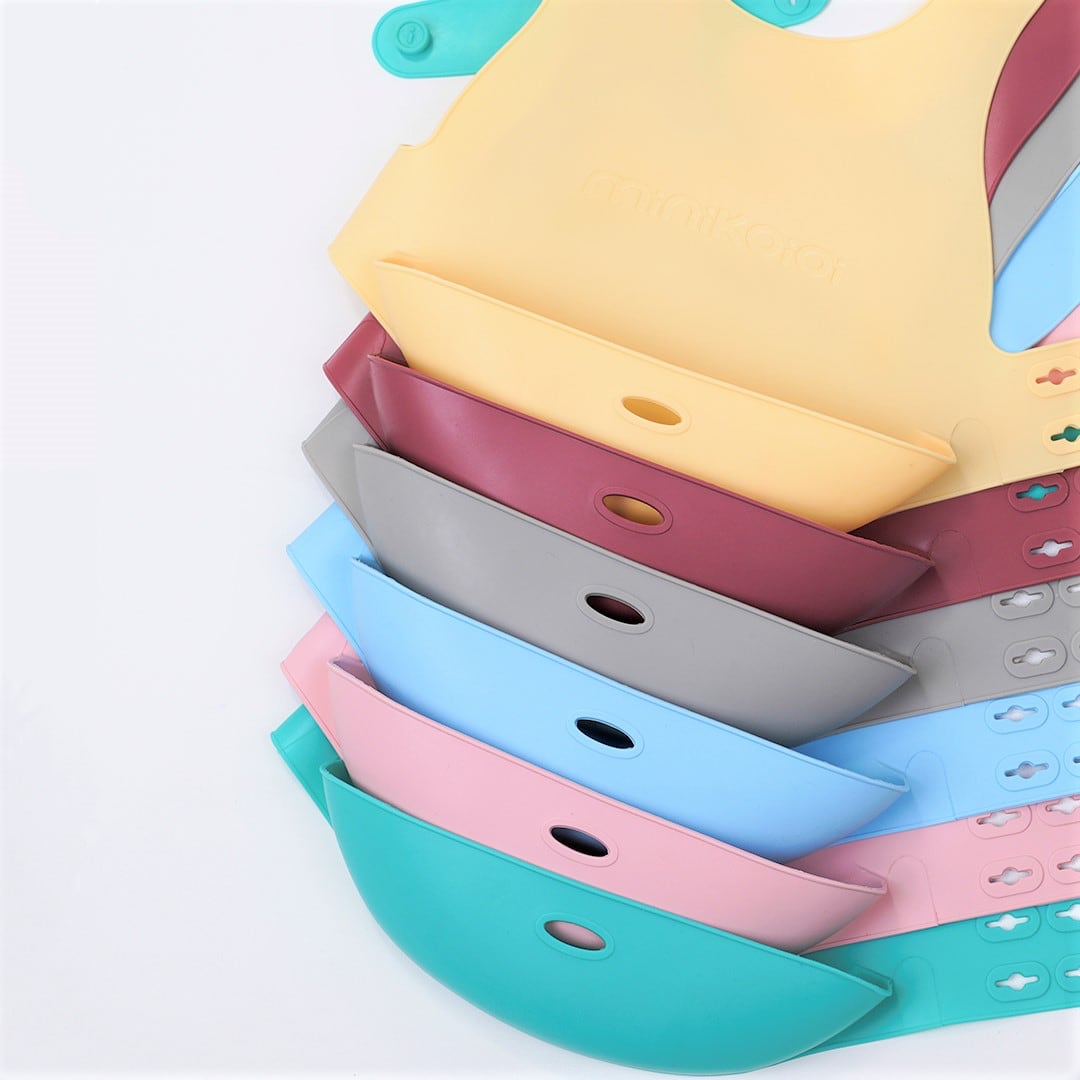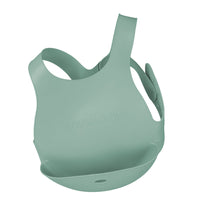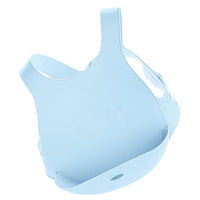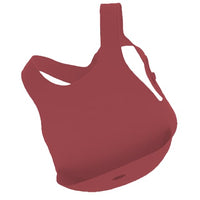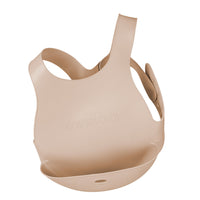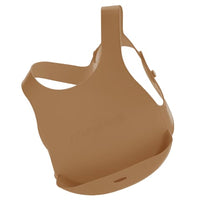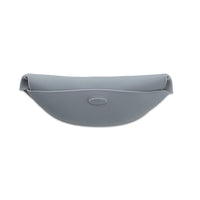 The most incredibly designed bib is here! The Minikoioi Flexi-Bib. Made from 100% non-toxic food grade silicone, it is stain proof, easily cleaned, has a crumb catcher for any spills and compact in design.
 Halter-neck bibs cause discomfort to the baby's neck and may be unpleasant during meal time. The Minikoioi Flexi-Bib is a design like no other! Having the fastening occur to the back of the child rather than their neck allows them to be feed far more comfortably and freely. There won't be any need for the child to want to pull their bib off during meal time!
The Flexi-bib is waterproof, has high temperature endurance up to 200°C and is dishwasher safe.
Great facts about the Flexi Bib:
* Uniquely designed belts are fastened at the lower back of your baby instead of the neck
* It does not travel around the neck
* It does not discomfort the baby's neck
* It prevents feeding interruption
* It is a compact design
* You can adjust the bib to your growing baby size with its adjustable side belts
* Grabbing any falling food out of the pocket improves baby's motor skills 
* Hand wash in warm, soapy water
* Due to its adjustable belt, it is suitable for children of ages 6 months   through to 4 years (up to 18kg)

Comes with its own ziplock travel case!
100% Free from BPA, PVC and phthalates
100% Compliant to European Safety Standards