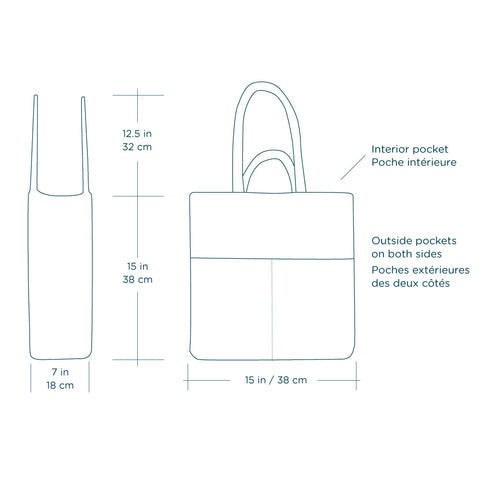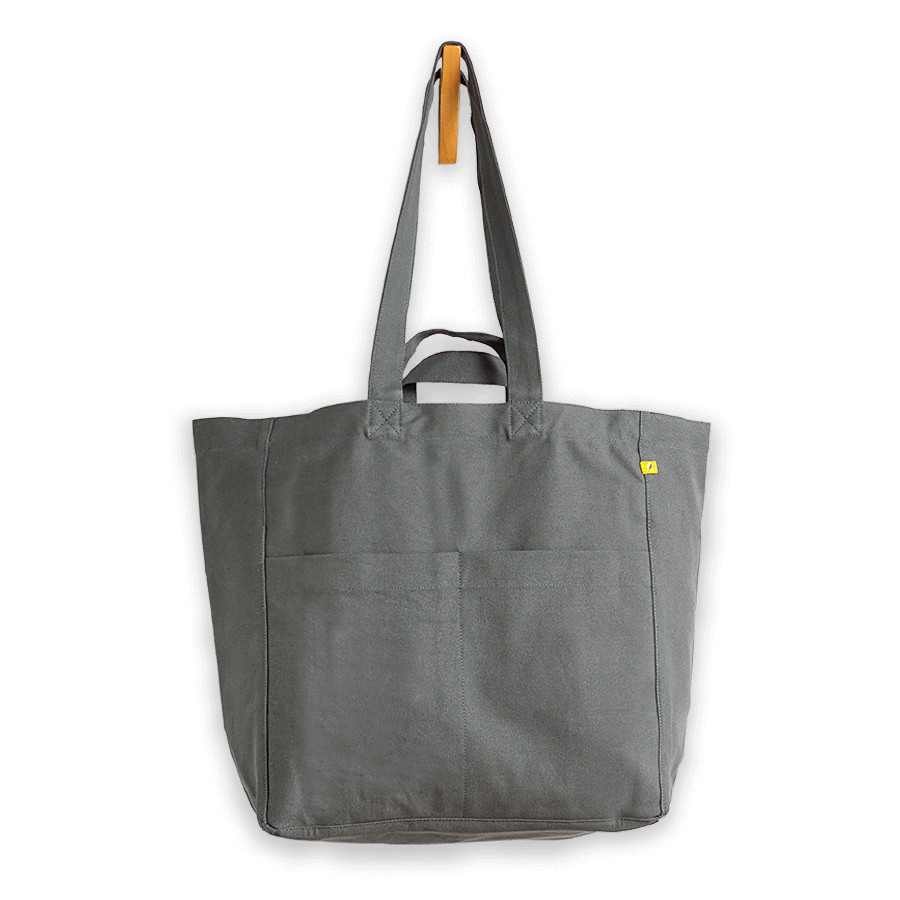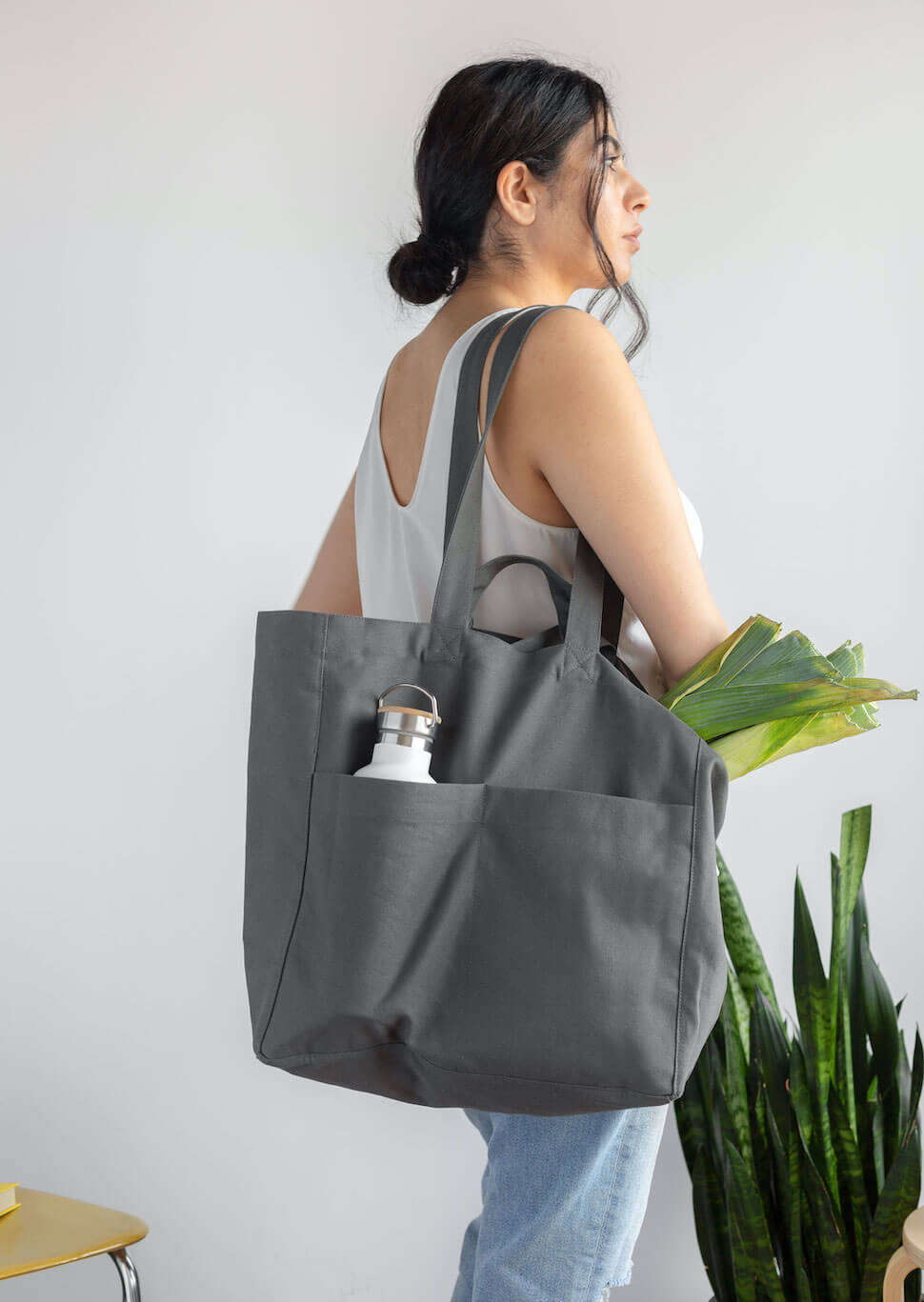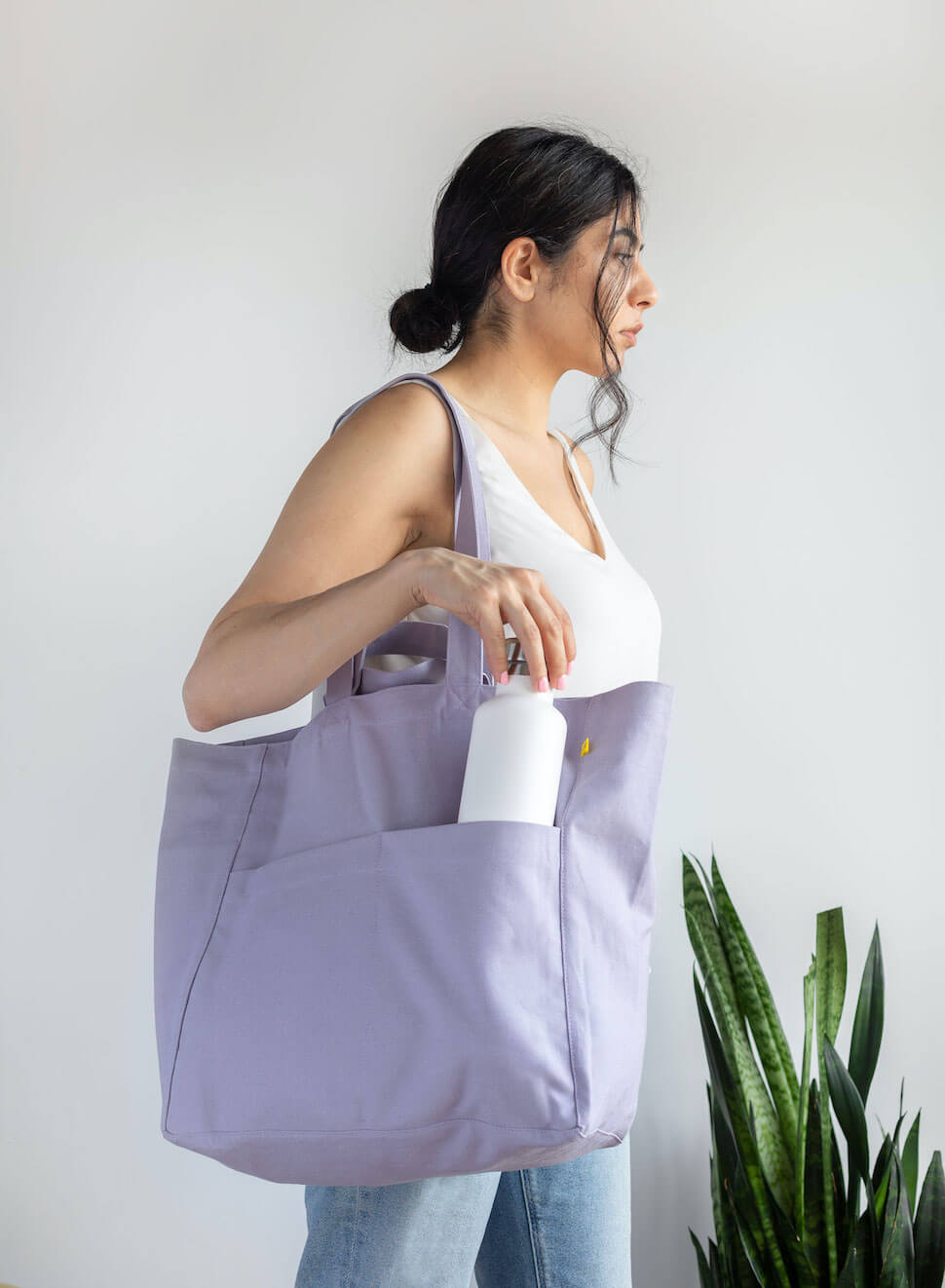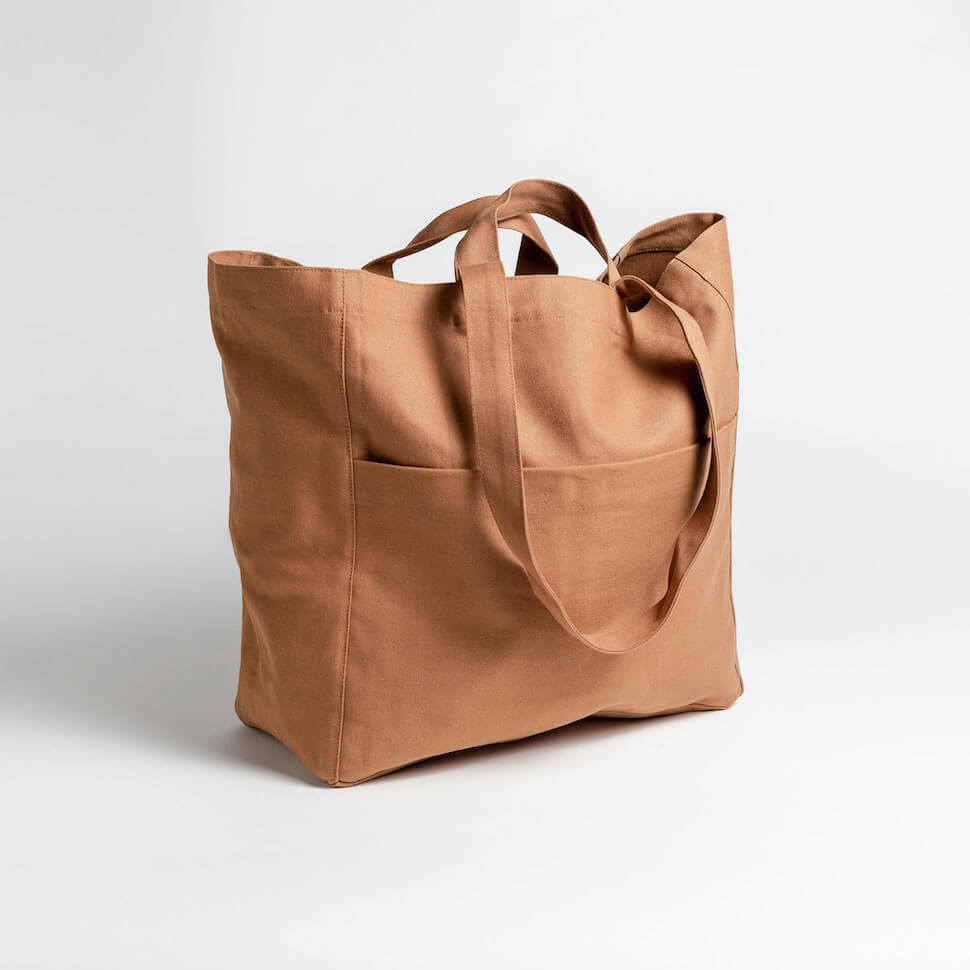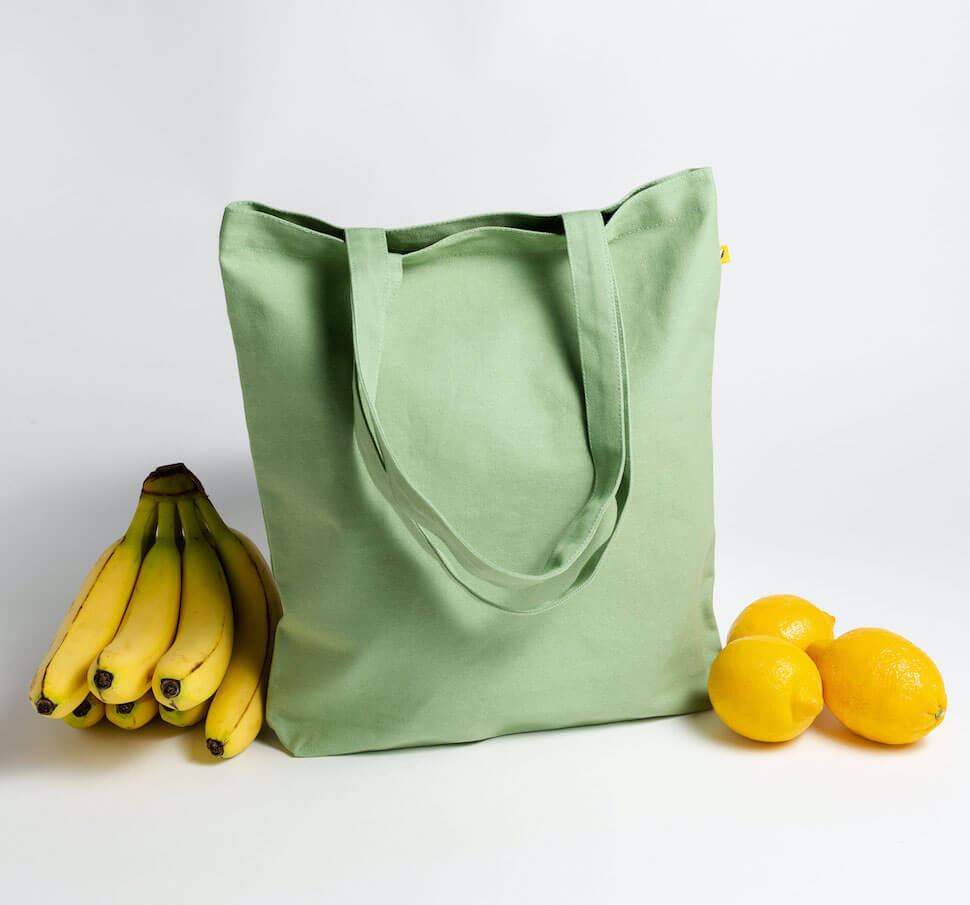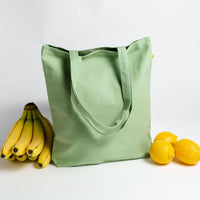 Oversized, easy, multi-pocket tote. Three large exterior pockets + three interior pockets. Comfortable carry straps + short handle straps. Sustainably and ethically handmade in India with 100% GOTS-certified organic cotton. Machine Washable.
Bag 100% certified organic cotton

Size 15" x 15" x 7" | strap length 12.5" + short carry handles

Care Hand or machine wash, gentle cycle. Tumble dry low or air dry

Item Code TBOX-LVDR-02
Designed In Canada, made in IndiaWhat we're made of:
Clean + Safe: 
Our non-toxic products are independently tested to be free of BPA, PVC, all PFAS chemicals, PFCs, phthalates, heavy metals, AZO, fire retardants, formaldehyde and more
Sustainable:
Focusing on non-toxic, renewable and recycled materials with accountability & transparency
Ethically Handmade:
All Fluf bags are ethically handmade in a small, family-run, GOTS-certified facility in India
Essential + Useful:
Our everyday, seasonless bags are practical and useful, easy to keep clean, and made to stand the test of time
How do I care for my Fluf bag?
Fluf bags are designed to look and smell great. Here's how to care for your new bag:
- For fast clean: rinse the quick-dry, water-resistant lining
- For full clean: throw the whole bag in the washing machine
- Tumble dry low, or air dry with the bag open to allow air-flow
Any washing tips to keep my bag looking its best?
Our inks and dyes are all water-based, and low-impact, so they are safer for you and our planet than their chemical alternatives. There will be some natural fading over time. Washing inside out with a gentle detergent can help to minimize fading.
Air dry or tumble dry low? Either one is good. The important thing is to make sure your bag gets completely dry. Any fabric will start to develop mold quite quickly if left damp (ie. balled up in a backpack, or in a basement with moisture for more than 24-48 hours). The best way to make sure your bag gets completely dry is to dry it in the sunlight, in a dry area, or in the dryer on a low setting.