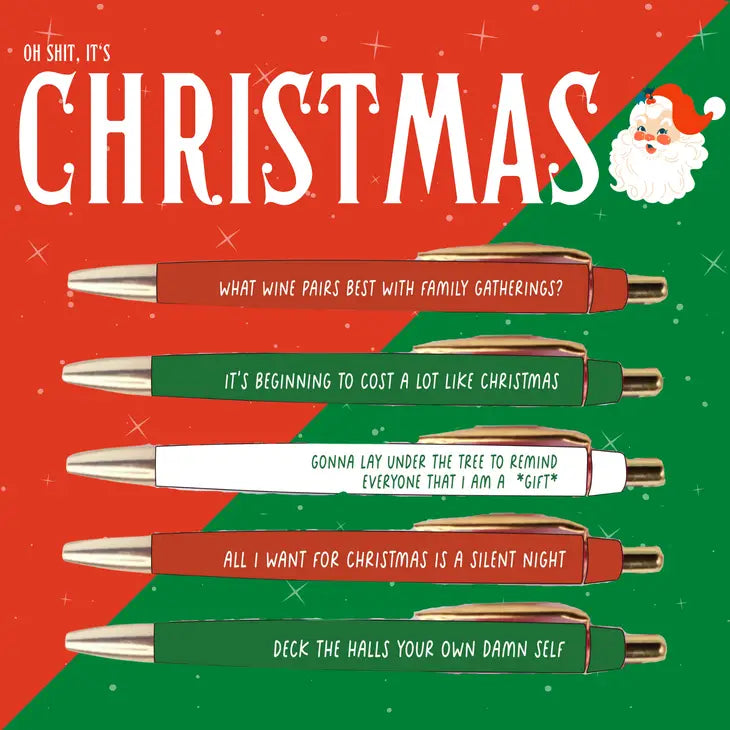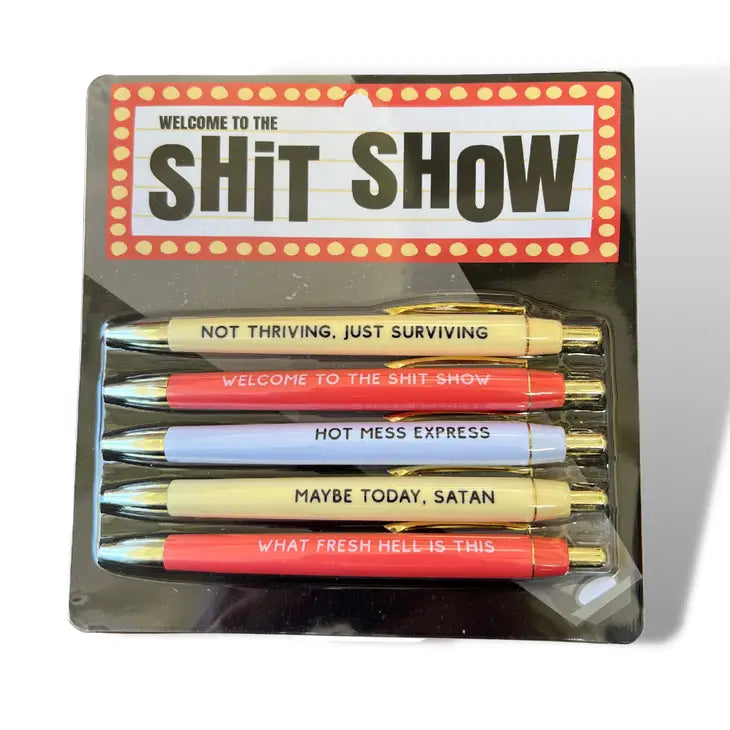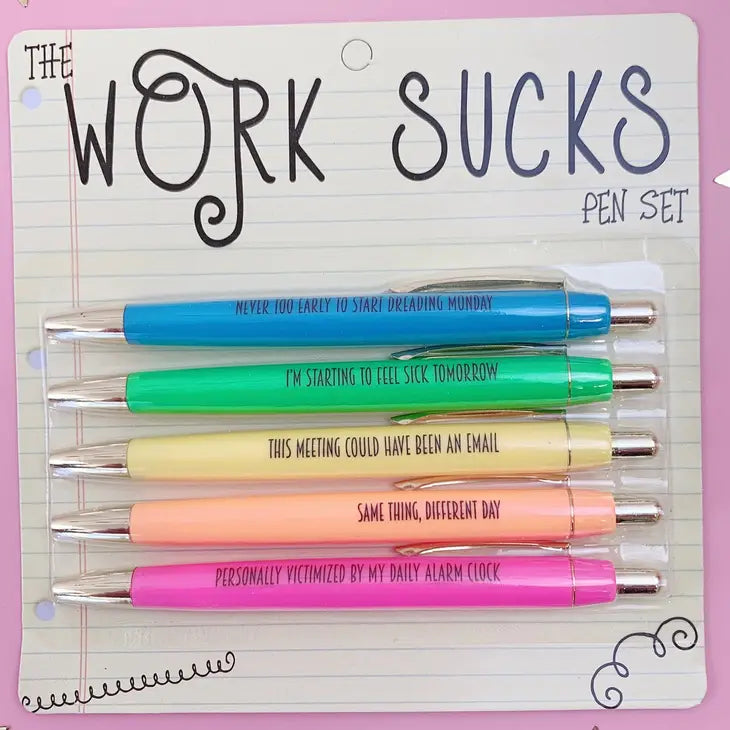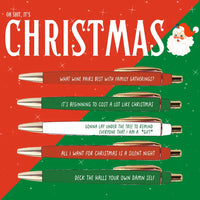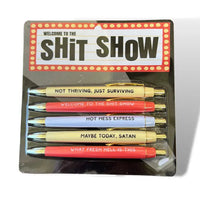 Set of 5 black ink ballpoint pens
Christmas
- What Wine Pairs Best with Family Gatherings?
- It's Beginning to Cost a Lot Like Christmas
- Gonna Lay Under The Tree To Remind Everyone That I Am a *GIFT*
- All I Want For Christmas is a Silent Night
- Deck the Halls Your Own Damn Self
Welcome to The Shit Show 
- Not Thriving, Just Surviving
- Welcome to The Shit Show
- Hot Mess Express
- Maybe Today, Satan
- What Fresh Hell is This
Work Sucks
- Never too early to start dreading Monday.
- I'm starting to feel sick tomorrow.
- This meeting could have been an email.
- Same thing different day.
- Personally victimized by my daily alarm clock.
• Made in China
• Dimensions: 12.7 x 12.7 cm (5″ x 5″)
• Weight: 62.4 g (2.2 oz)