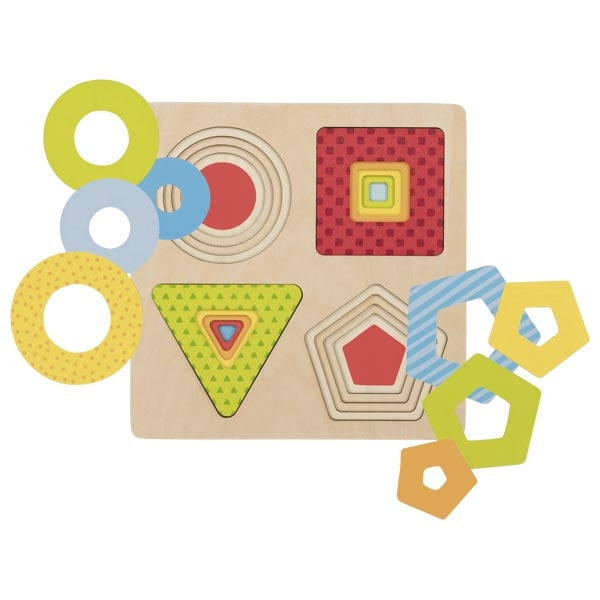 Layer Puzzle Geometrical Shapes
The layer shape puzzle - colourful, demanding, instructive, increases concentration, high puzzle appeal. Puzzles can also be technical and geometric - lots of children enjoy arranging and sorting. The coordinated colour design ensures that the visual appearance is not neglected. 
Dimensions: 20 x 20 x 1.5 cm, 16 pieces.
Ages 2+
Goki is one of Europe's leading manufacturers of wooden toys and is the largest toy manufacturer in Northern Germany. The company was established over 40 years ago.