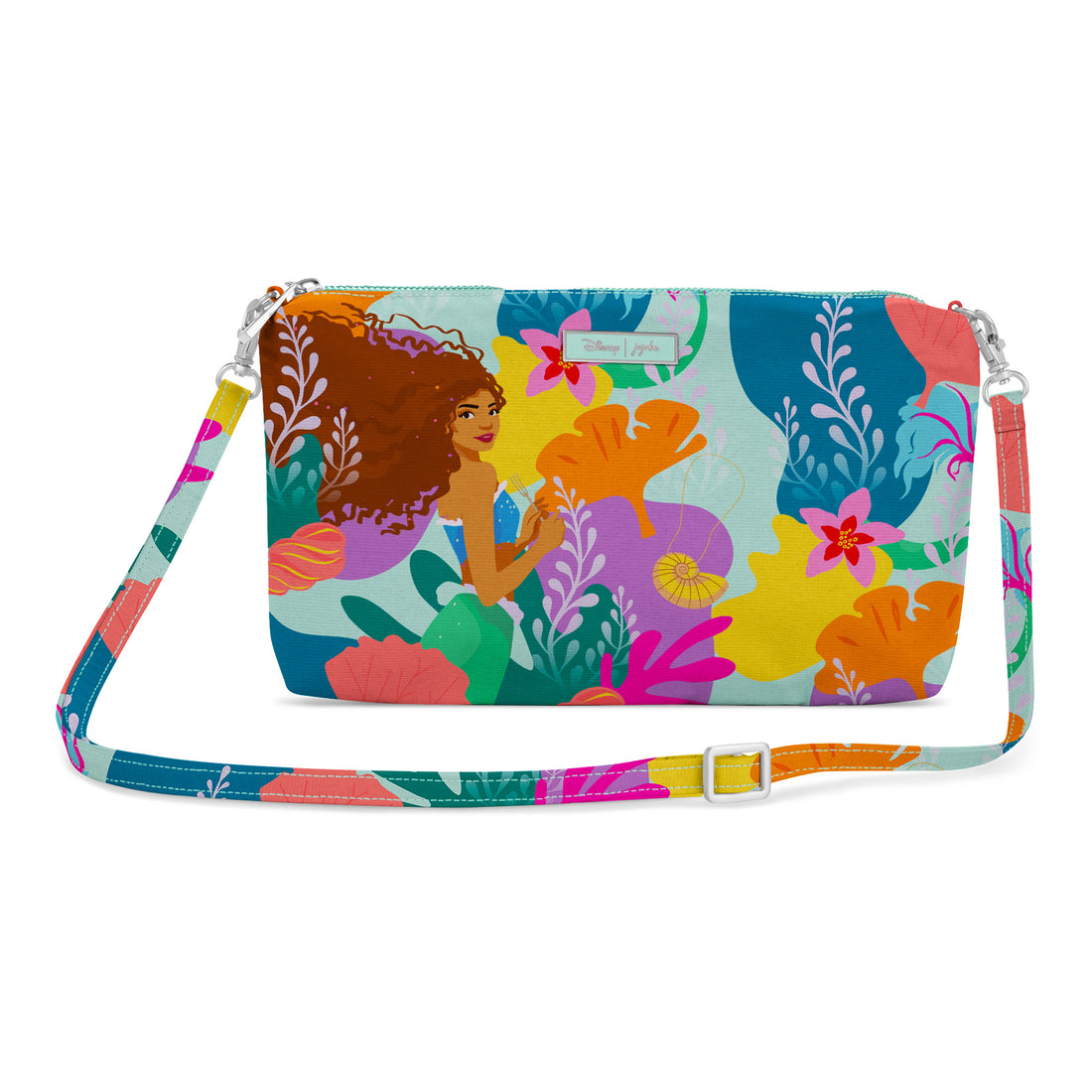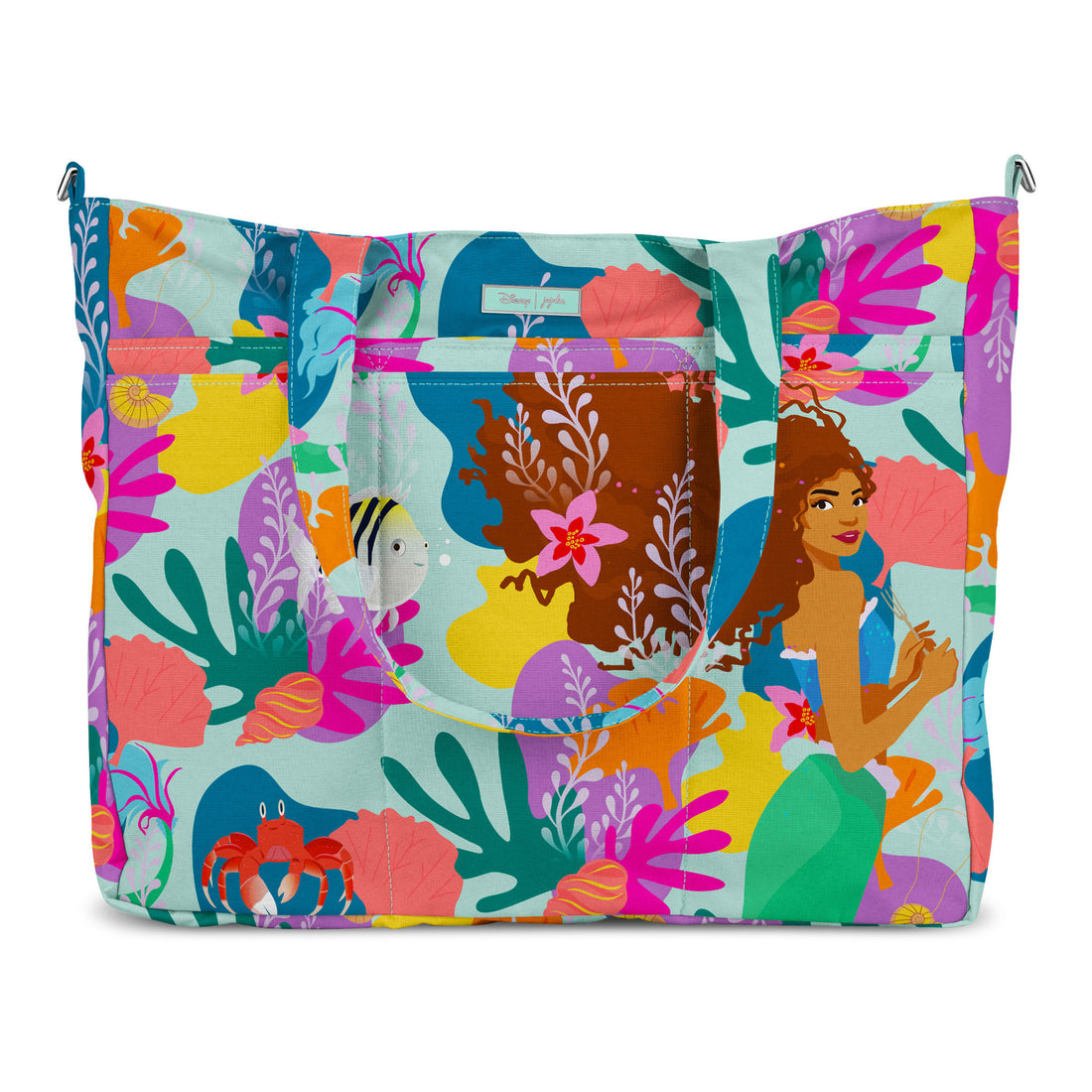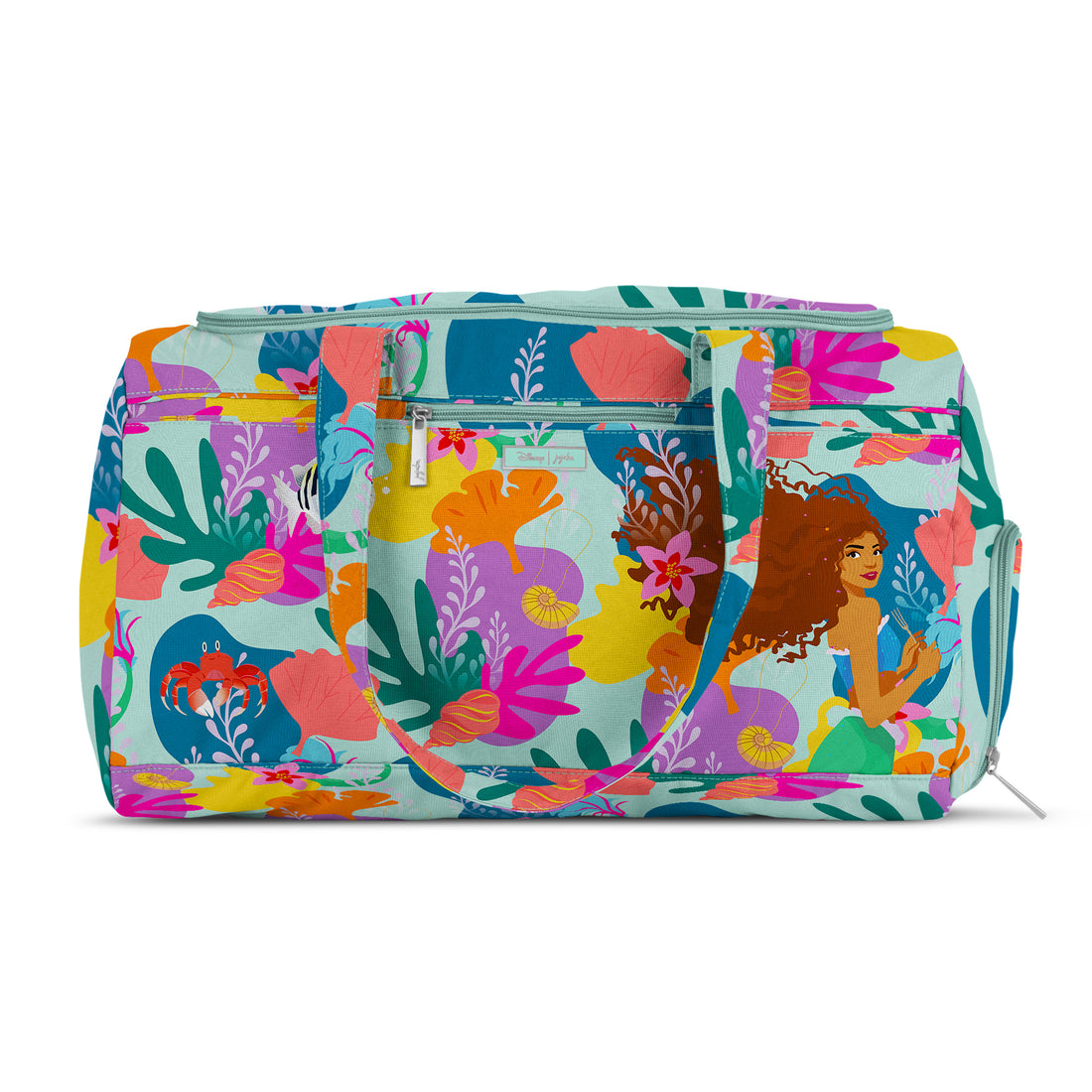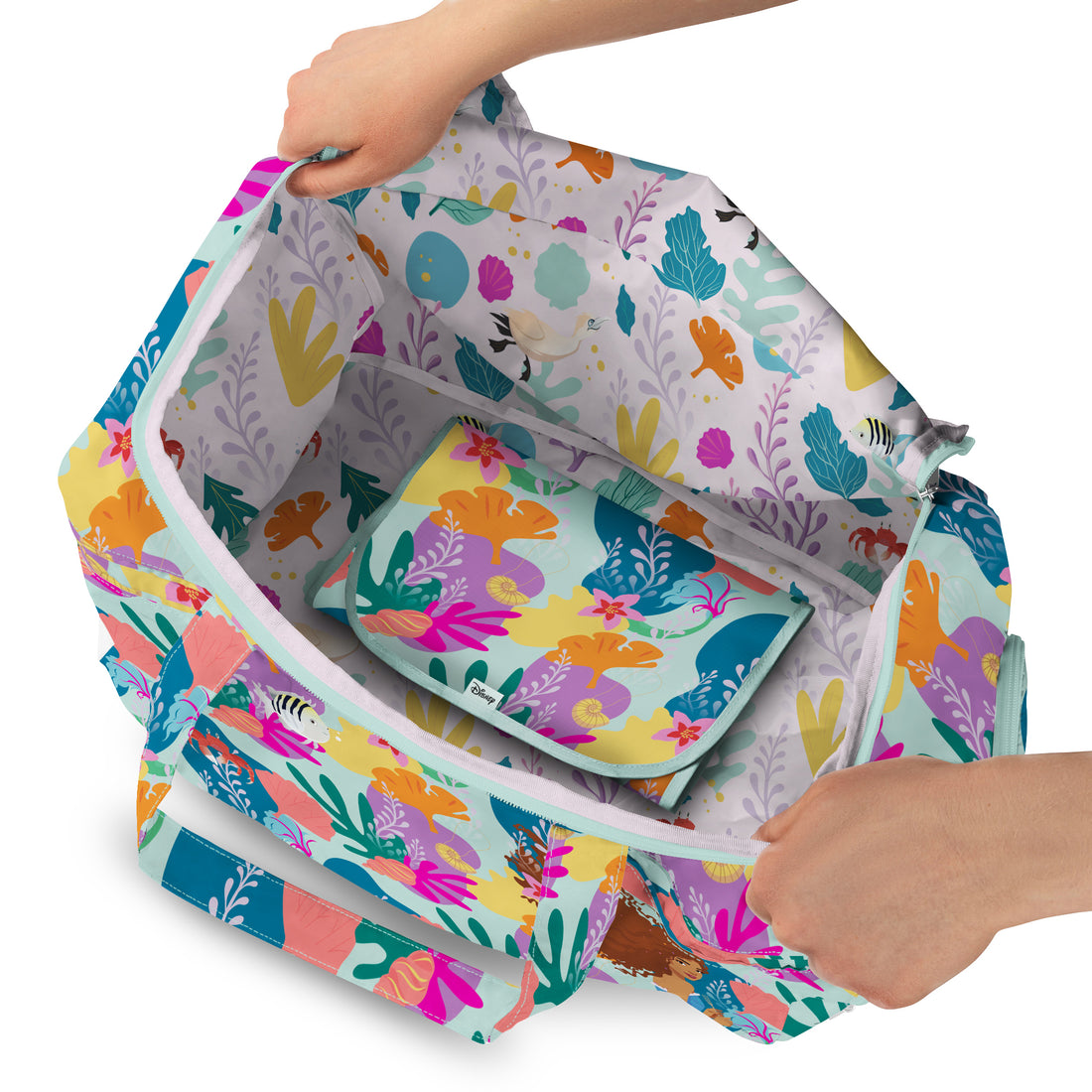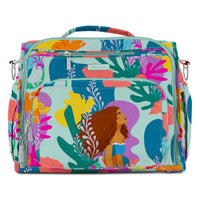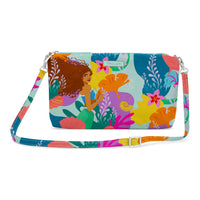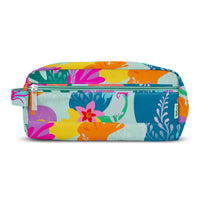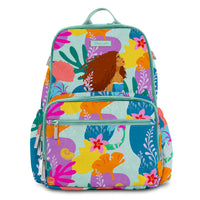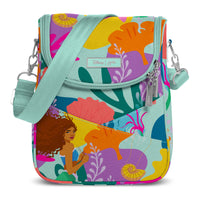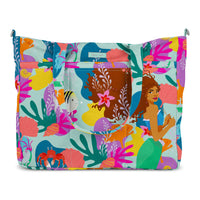 Ju Ju Be Disney Ocean of Dreams - Little Mermaid
Inspired by the upcoming live-action film Little Mermaid, the collection includes all of JuJuBe's signature design features.
This limited-edition, modern print features Disney's Ariel living beneath the waves in a vibrant palette of seafoam green with coral, Aegean blue, and amethyst accents. Each bag has a light pink lining with Disney's Sebastian, Flounder, and Scuttle dancing under the sea, durable satin silver hardware, and pockets galore to keep your collection of treasured trinkets organized. As always, JuJuBe bags go beyond the surface and allow those of us on land to do our human stuff in style!