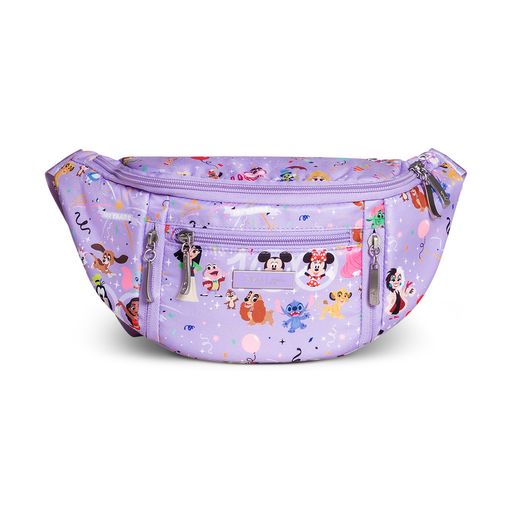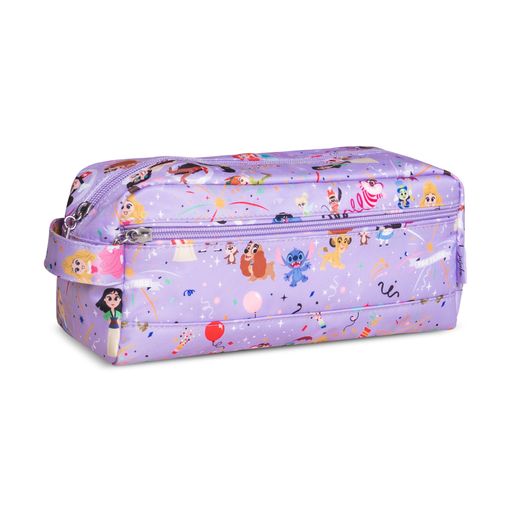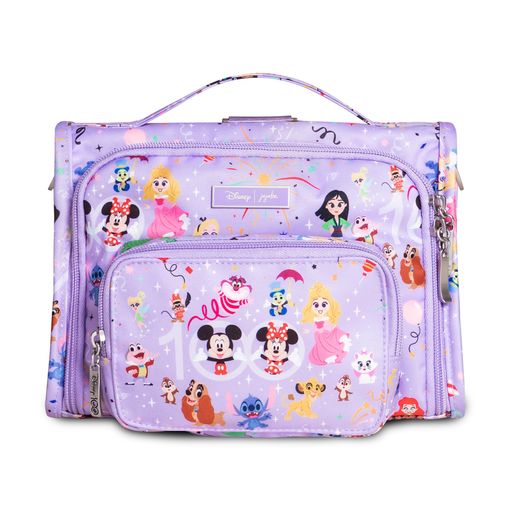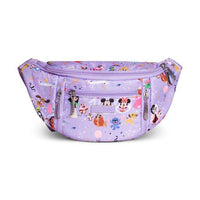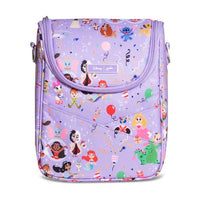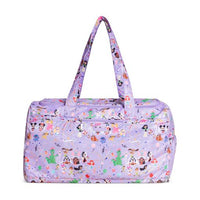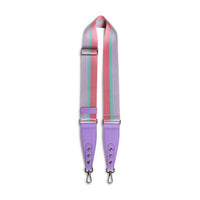 Ju Ju Be Disney's Century of Magic
Join a cast of Disney characters in celebrating 100 years of Disney wonder with the Century of Magic collection by Disney | JuJuBe.
Some famous faces from Disney classics beam at you from a periwinkle background with accents of fireworks, streamers, balloons, confetti, and gift packages. 

From Mickey Mouse and Minnie Mouse to Mulan and Moana, a large selection of timeless favorites from the 1920s to today honor the Disneycentennial.
Join the party with Pete's Dragon, Goofy, Copper, Dumbo, Cruella de Vil, the Cheshire Cat, Thumper, José Carioca, Daisy Duck, PeterPan, Jasmine, Ariel, Mr. Toad, Tinker Bell, Aurora, Alice, Marie, Chip, Stitch, Lady, Simba, and Jiminy Cricket.
• While you can absolutely wash your JuJuBe bags, there are a few things that you need to be aware of before washing your bag. Please check out the information below for instructions on how to properly wash your merchandise.
• It is recommended to put the item in a mesh laundry bag to protect the hardware and then washing in cold water on a gentle cycle. You will then let the item air dry flat lay indoors for up to a couple days. You can put rolled up terry cloth towels in the pockets to help absorb the moisture from the corners and speed drying.
• When washing a changing pad, you will need to ensure that all the water is removed before air drying. We suggest putting the washed changing pad on a dry towel and rolling it up tightly to squeeze out the excess water. Repeat with dry towel until all water is removed (this process can also be used on items taking longer than usual to dry)
• It is also recommended to do spot treatment before washing as this will help loosen up the stains before a regular wash. Sometime even soaking the bag over night in one of these treatments.
• Some manufacturer recommended treatments are Magic Eraser, Boogie Wipes, Shout Wipes, or a paste of Oxy Clean, Dawn dish soap and baking soda works great depending on what the marks are.