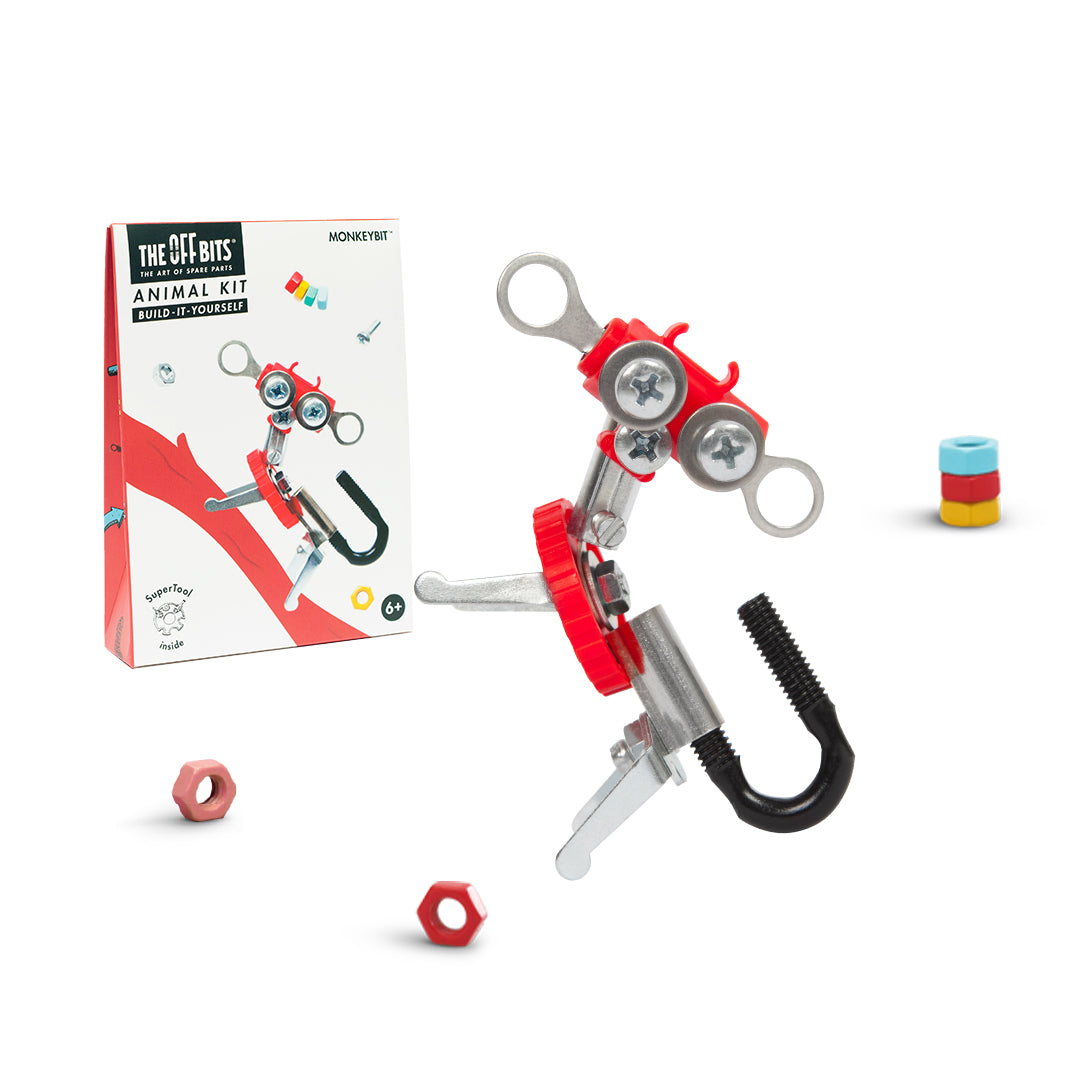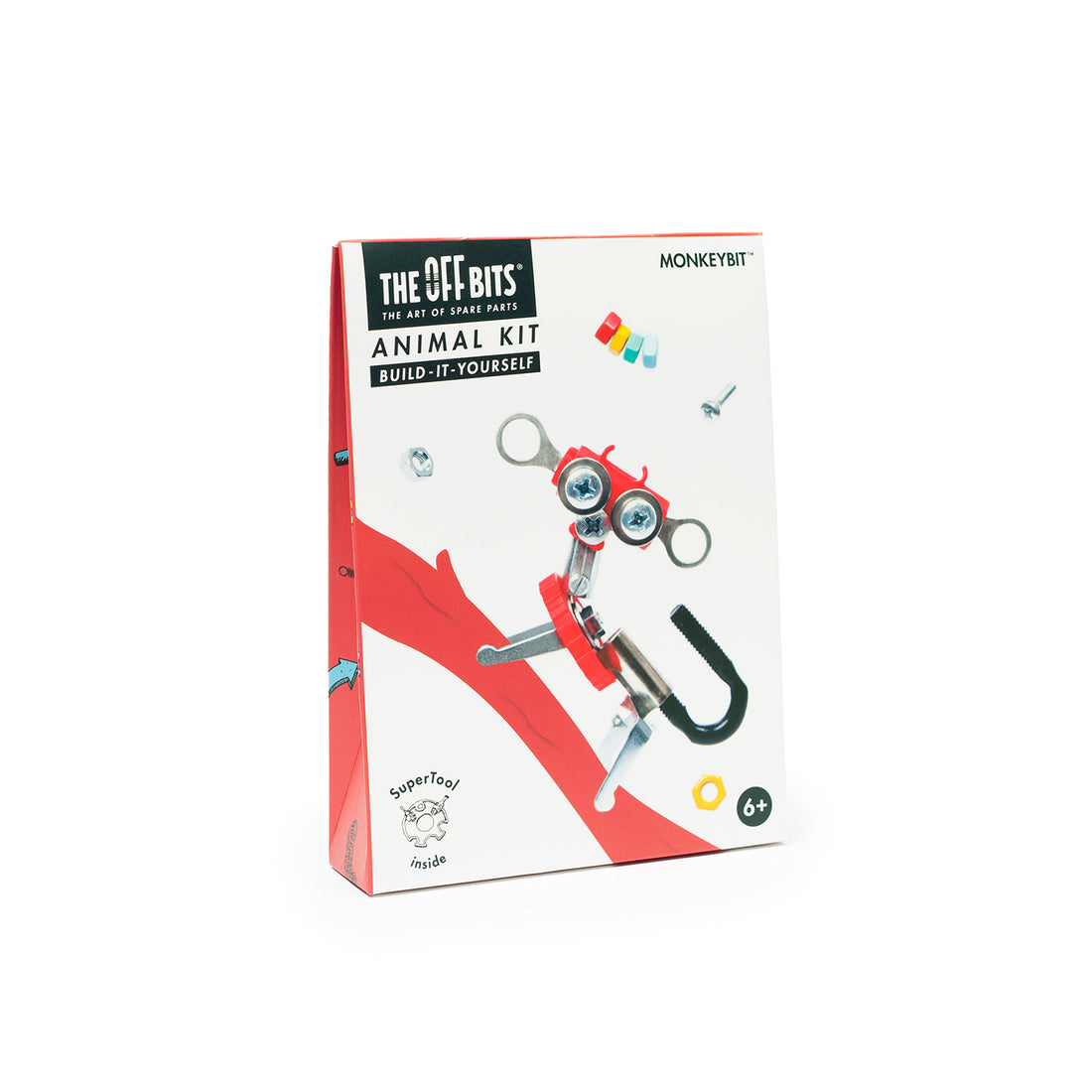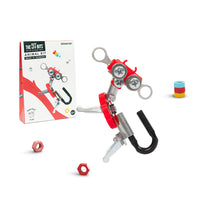 Swing from the tallest trees! MonkeyBit is the jovial jumper. Featuring an assortment of colorful nuts, bolts and shapely bits, this monkey is the bananas.
Let your imagination run wild. This Animal Kit enables the creation of a single model with endless possibilities for your own personal creative design hacks. 
This is a S.T.E.A.M toy helping young minds grow in the fields of Science, Technology, Engineering, Art and Math. OffBits toys also encourage the development of fine motor skills, spatial reasoning, problem-solving, and imaginative play.