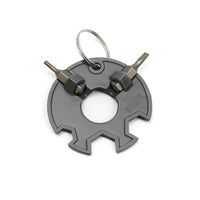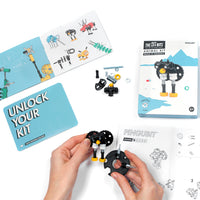 Admire the aquatic acrobat! PinguBit is the master of all things water sports. Featuring an assortment of colorful nuts, bolts, and shapely bits, this penguin is the most sassy swimmer.
Let your imagination run wild. This Animal Kit enables the creation of a single model with endless possibilities for your own personal creative design hacks
What's Inside:
* SuperTool™ Wrench
* Access Code for the BitsZone Creator Community
* Instruction Manual
What you can build:
Penguin plus the infinite unique creations you can build using your imagination.
Got cardboard, sponges, or other fun materials laying around? Upcycle everyday objects to create your own unique inventions too.