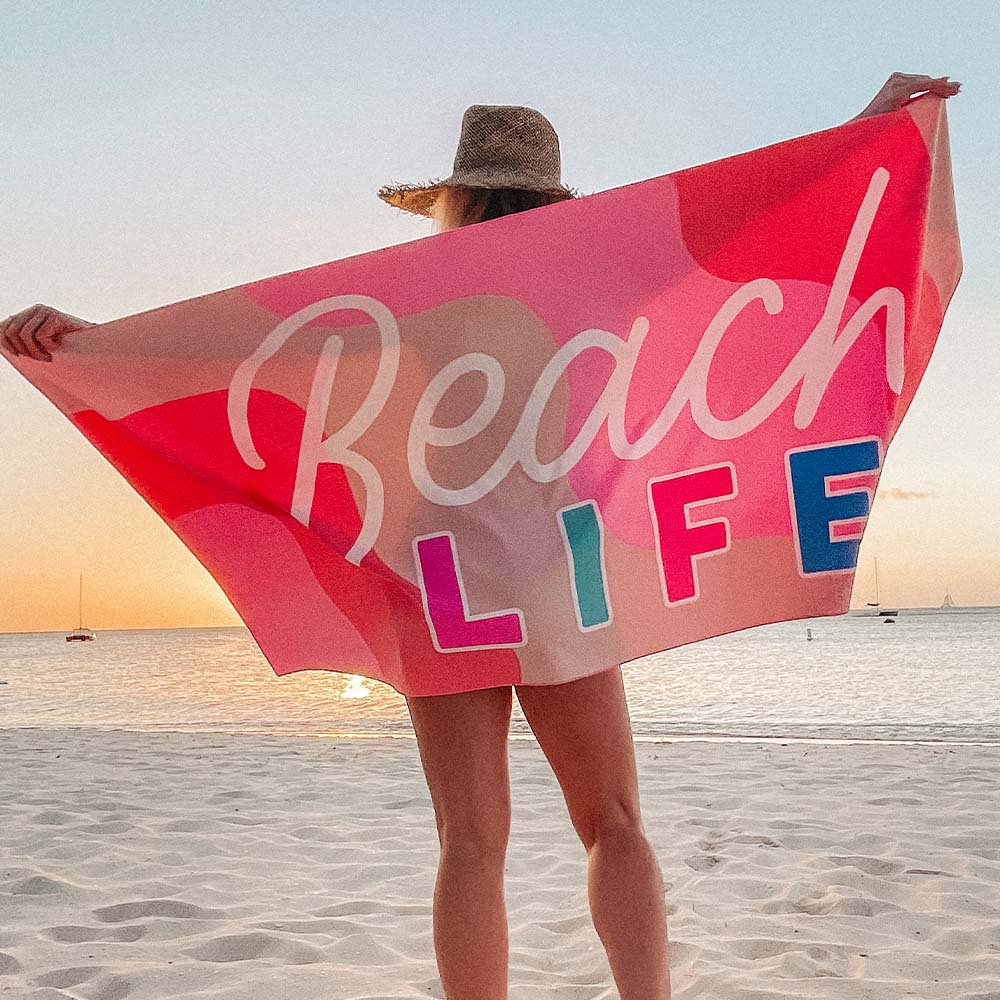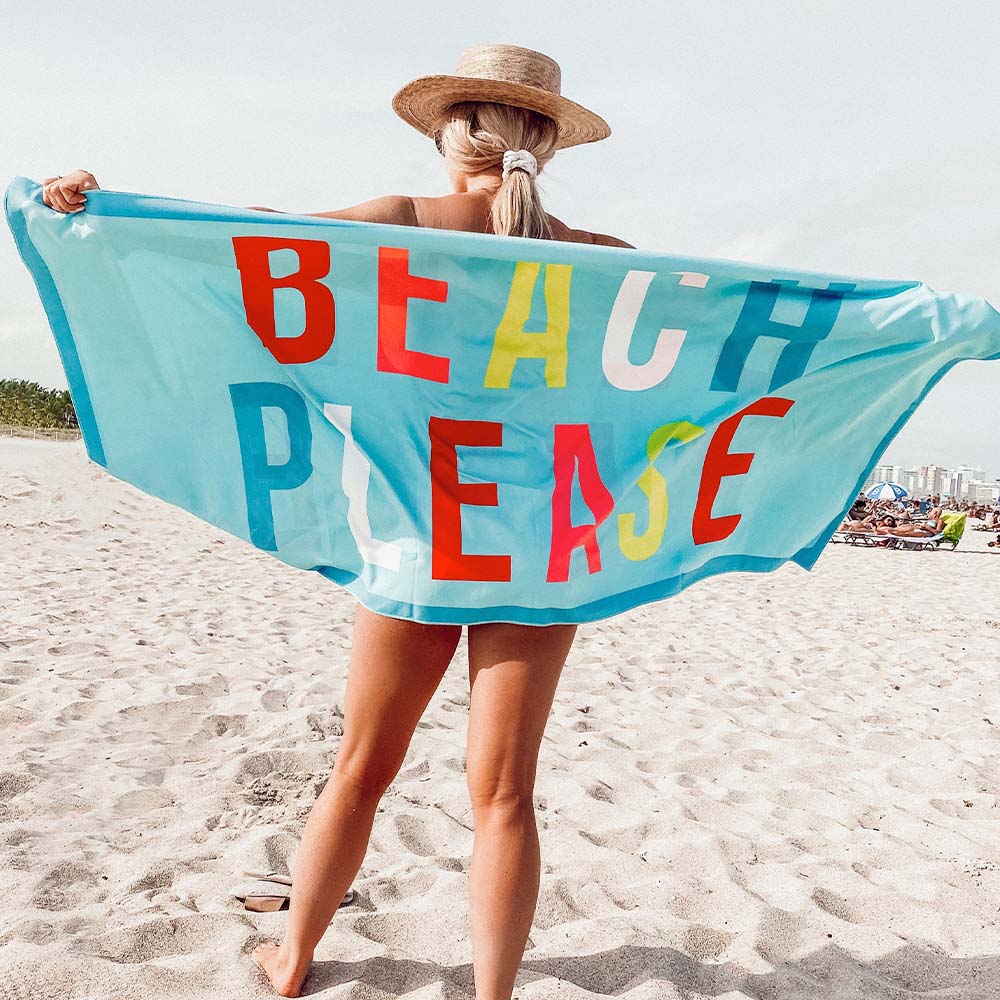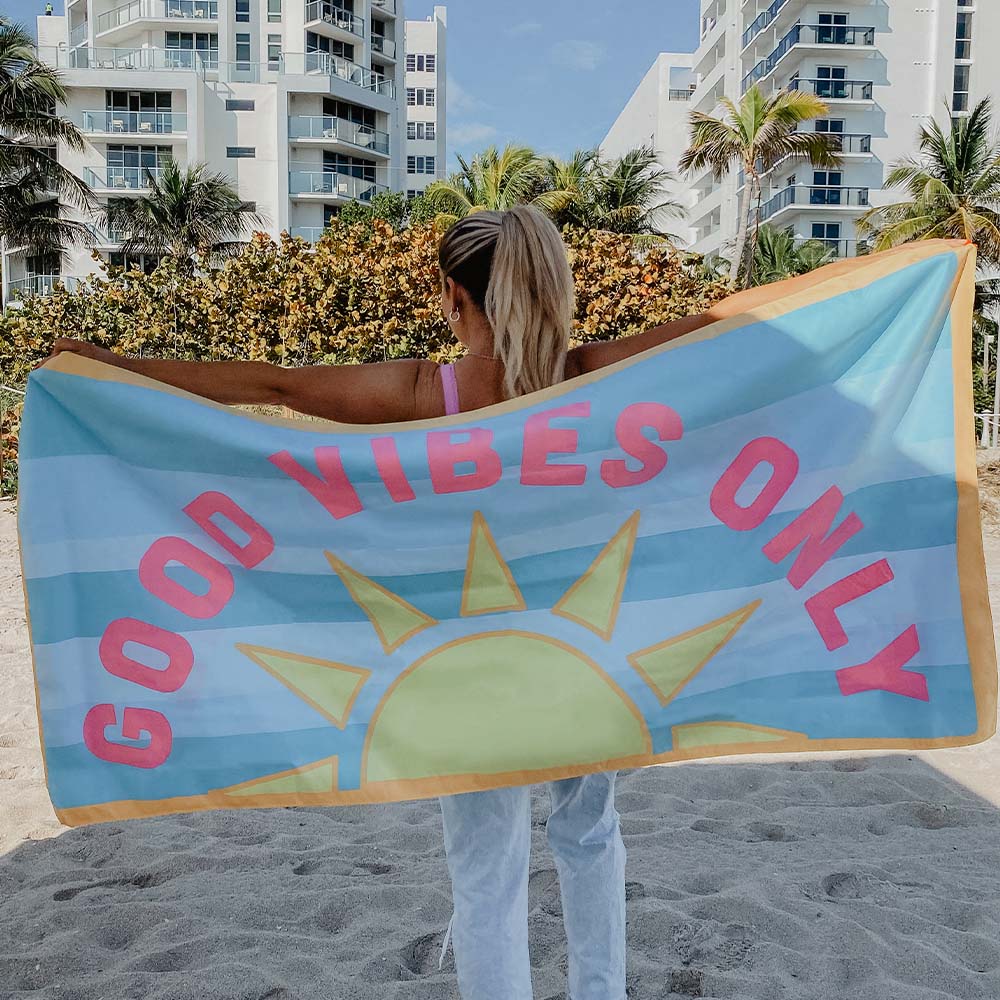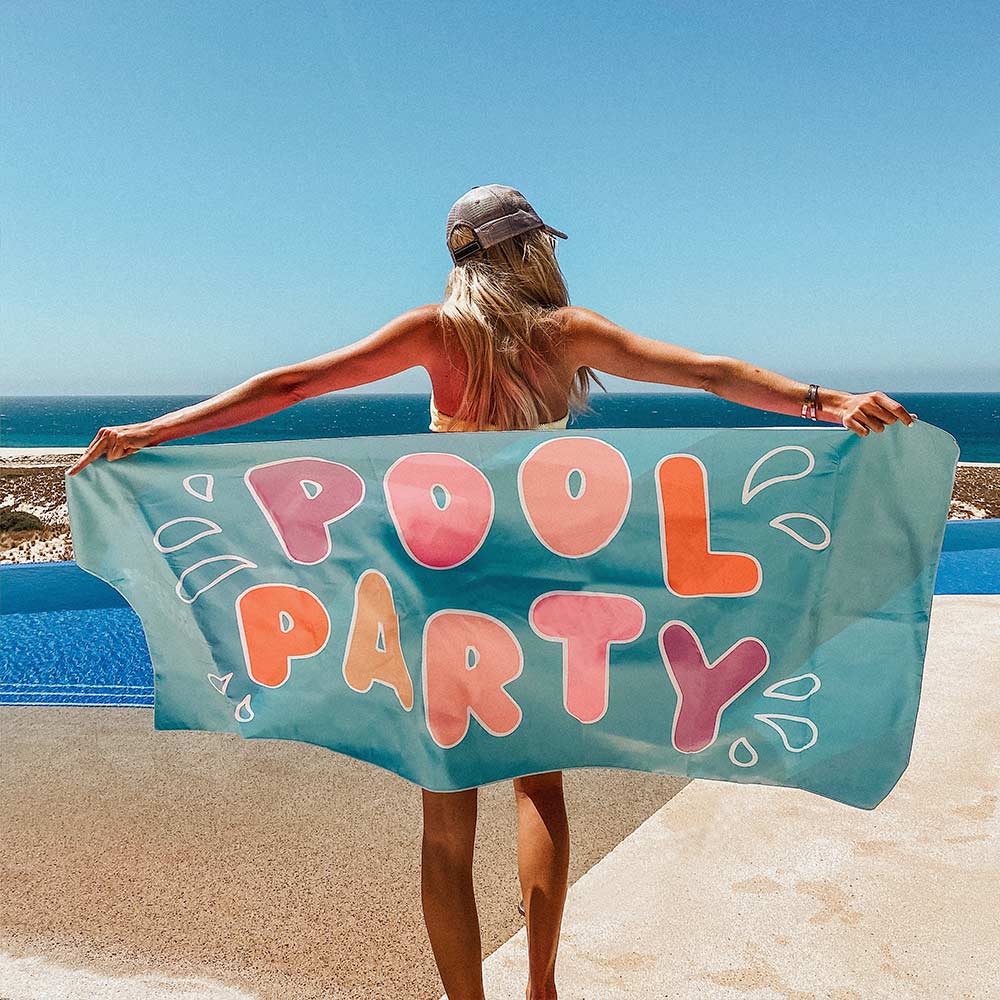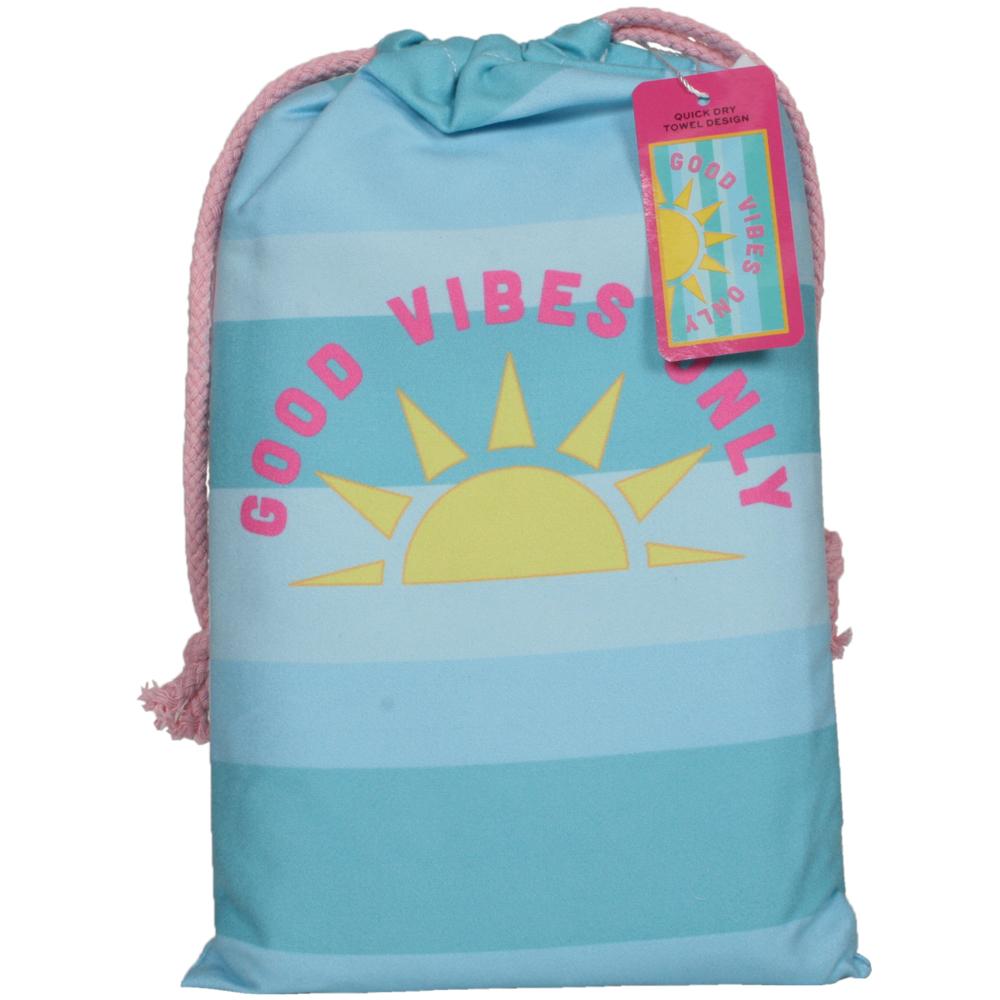 Quick-dry beach towels are the best modern option to replace your traditional style beach towels. This trendy catchphrase towel is made of microfiber material that is super lightweight, unlike old bulky, heavy beach towels from years past. These towels also wipe away moisture and help it evaporate fast for a towel that dries quicker than regular cotton and other fabric blends. And quick-dry beach towels are the best option for staying sand-free! Simply shake away the sand when you're done and pack your towel away for the day so you can hit the boardwalk.
Comes with Matching Carry Case!
Each towel measures a large 63" x 31" so you can get full coverage when catching a tan, but rolls up into a compact size that fits easily into its matching carry bag. Or, you can use the carry bag to pack your other beachside accessories, like your drink tumbler, sun hat, sunscreen or swimsuit cover up. When you're done on the beach, this lightweight beach towel is great for saving space in your beach tote or luggage. Matching carry bags and quick dry beach towels also make the best gifts for friends and family for summer birthdays, vacation presents, and graduations.
Wash Instructions
Wash your microfiber quick dry towel in the washing machine with detergent only in cold or warm water, not hot. Tumble dry on low heat or no heat.