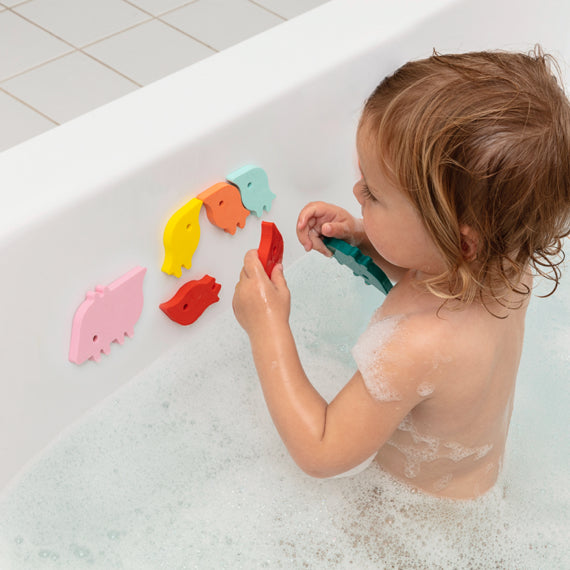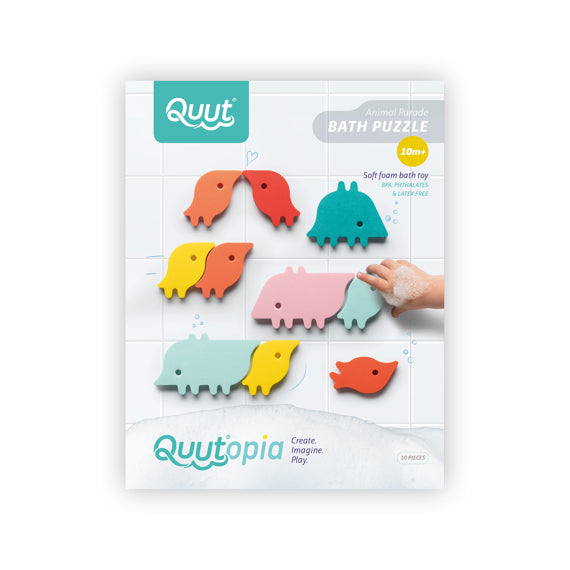 Quut Animal Parade Bath Puzzle
Encouraging creative play in the tub!
Is it a bird or a fish? A pig or a tapir? A hedgehog or a baby fox? The little creatures in Quut's Animal Parade are in disguise. Depending on how you hold them and how you position them on your bath or shower wall, you can see something different!
Use them all together to make a caterpillar-like figure. Stimulate your kids' imagination, boost their vocabulary & sound-making abilities, and help them
develop their motor skills! All the shapes are made out of EVA soft foam, which keeps them afloat.
- Stimulates fine motor skills
- Encourages creative play
- Quality time parent / child
- Soft foam free from BPA, phthalates and latex
- Set contains 10 pieces
- Suitable from 10 months