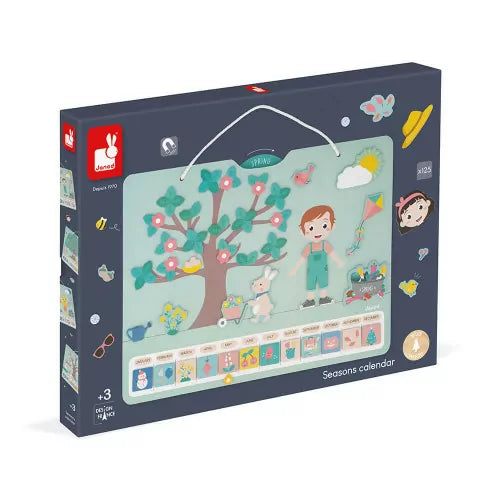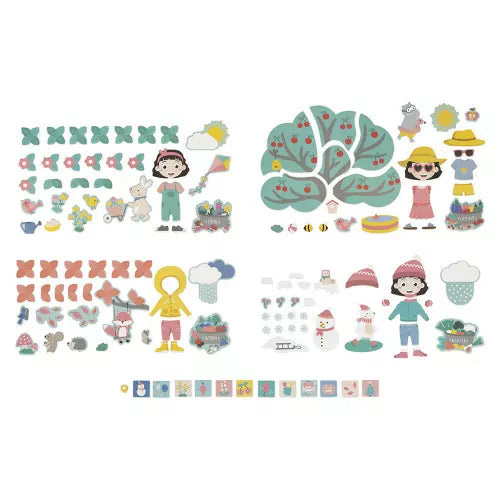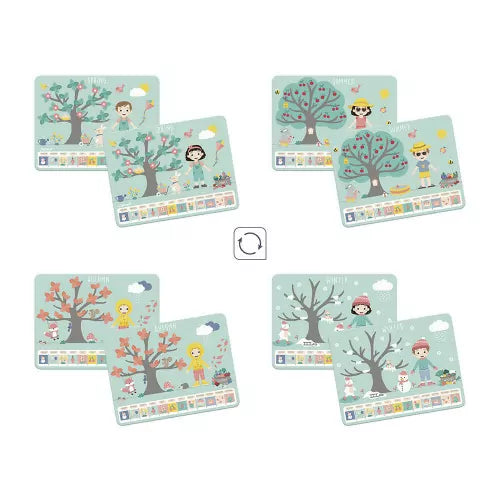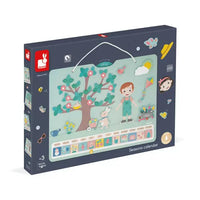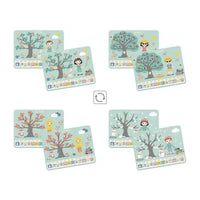 Seasons Calendar - English
How to support children in their learning about time and the seasons? With a beautiful wooden magnetic picture that will make it easier to understand changes and the notion of time!
This beautiful educational toy, enables them to grasp the particularities of each season. Children will be able to change this large magnetic wooden picture with the seasonal magnets.
On the top of the picture, there is a wheel which indicates the season. Winter, spring, summer and autumn will soon have no secrets for little ones, who will be able to adapt the scene to the season and establish a real routine.
In addition, 12 beautifully illustrated 'month' magnets also allow them to understand the chronology of a year and find their way around it.
This calendar with its beautiful illustrations will make a lovely wall decoration for the bedroom, it can be hung up using the attached cord.
• Magnets can all be stored in the compartmentalized box
• Ages: 3 years and up
• Contents: 125 magnets representing the 4 seasons, 4 template cards and 12 month magnets
• Dimensions: 42 x 0.5 x 32 cm (26.53 x 12.59")