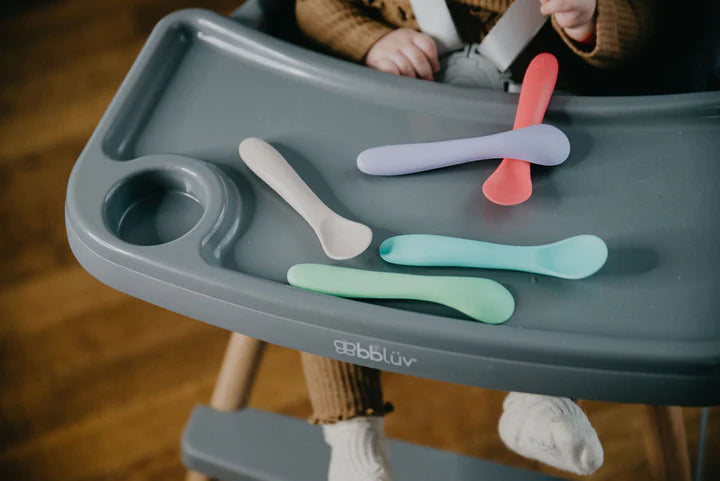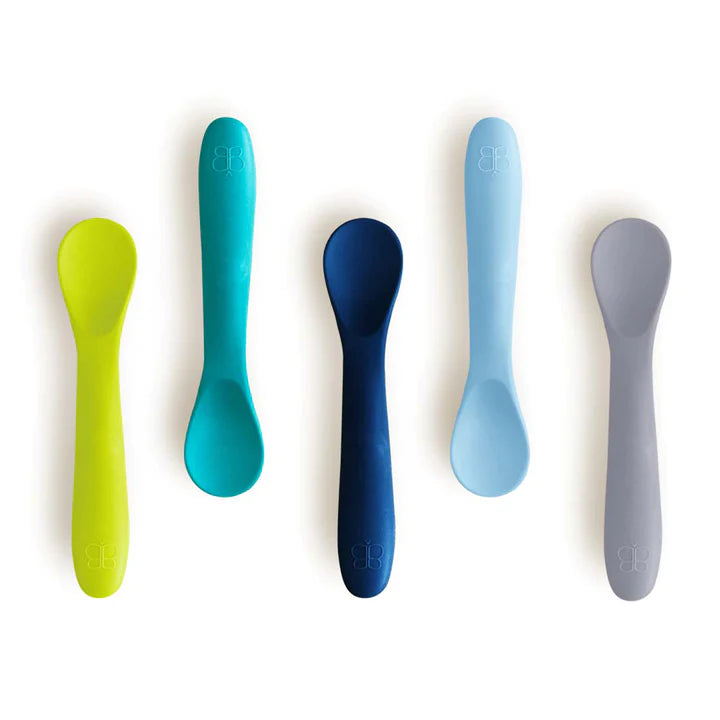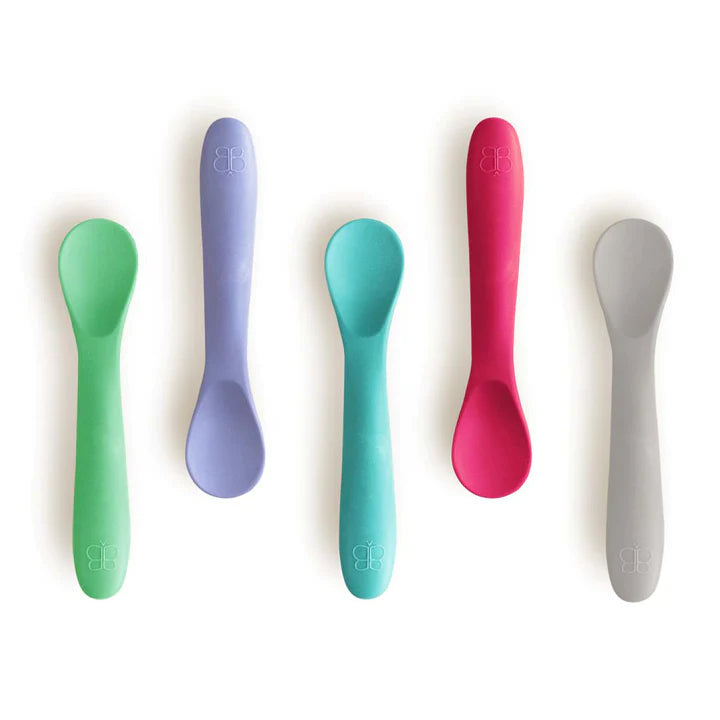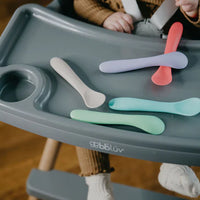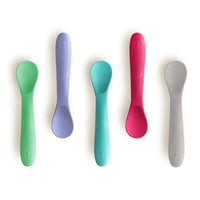 Spoon - Set of 5 Silicone Spoons
Whether your little one has a voracious appetite or is a picky eater, the Spoön works for every bite!
Its soft texture is safe for their gums and its format is as practical for little hands as for yours.
From purees to pasta to bite-size pieces, our flexible silicone spoon can adapt to any meal and is a pleasure to use.
Ultralight, resistant and sold in a beautiful range of colors - you have every reason to adopt it!
• Dishwasher safe
• Anti-bacterial and non-allergic
• BPA and phthalate-free
• Made of food-grade silicone
• Dimension: 5.5" x 1.2" x 0.5" | 13.9 cm x 3.2 cm x 1.3 cm