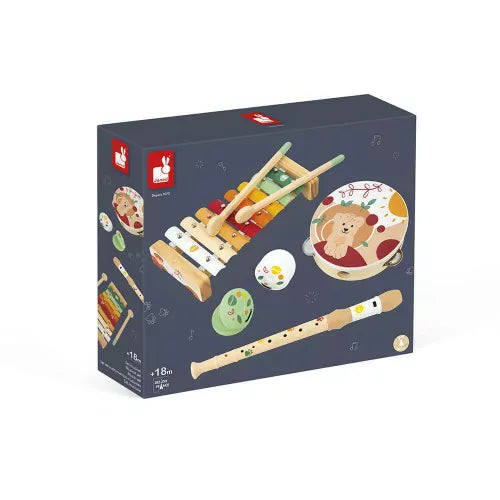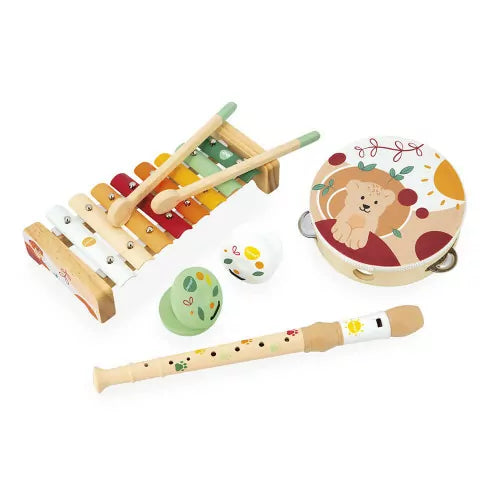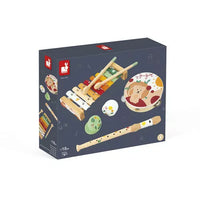 The concert is about to begin!
We're ready to improvise some music with this adorable Janod set of 5 wooden instruments.
Ideal for trying out music and imitating the older ones, this colourful set will delight children from the age of 18 months.
It consists of two castanets, a tambourine with cymbals, a flute and a metal xylophone with 8 tones and two wooden sticks.
This complete set of musical toys will allow children to discover different sounds, or several children to play together!
• Dimensions: 32.5 x 7 x 28.5 cm (12.8 x 2.8 x 11.2")
• Material(s): Wood, metal, canvas
• Ages: 18 months and up