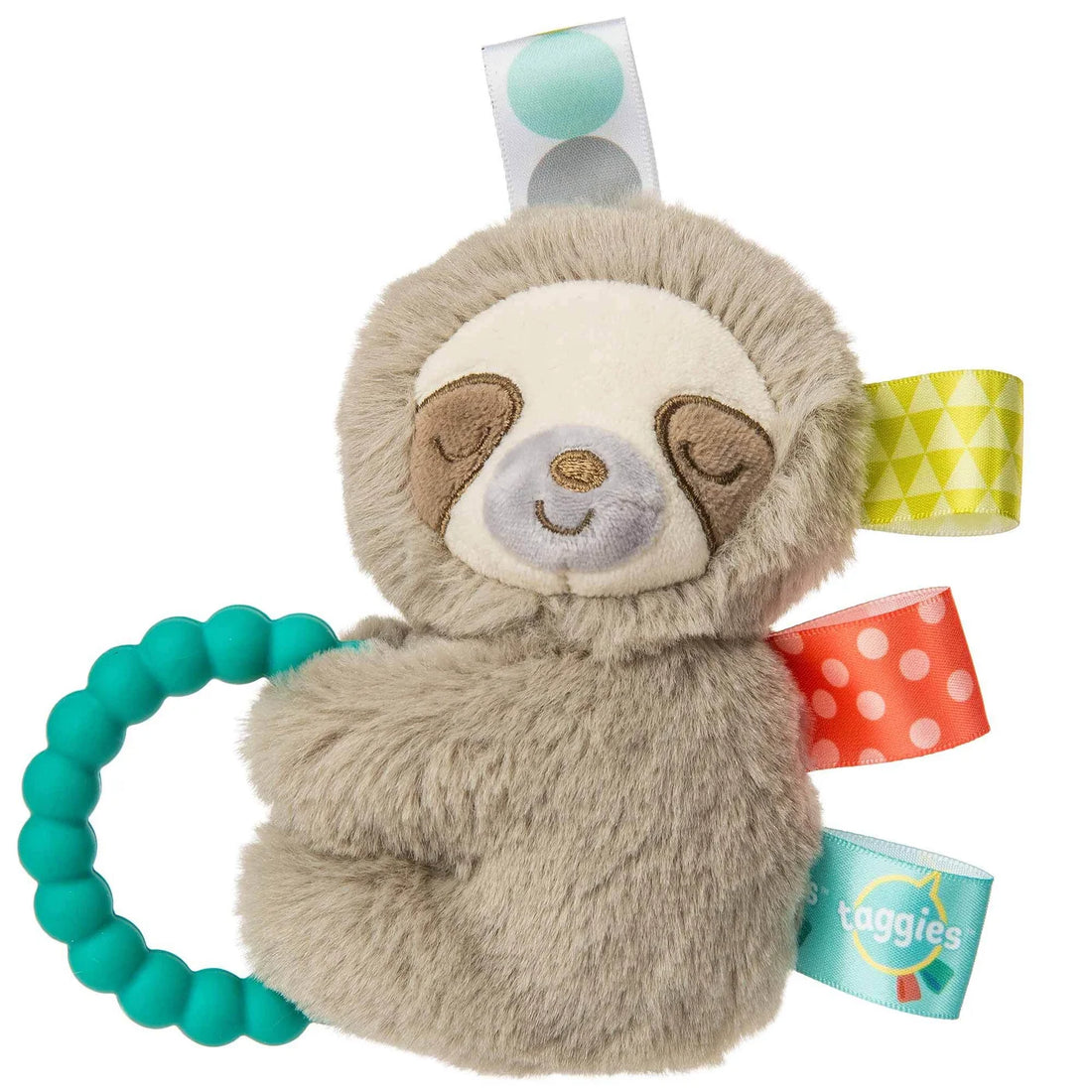 Taggies Teether Rattle - Molasses Sloth 5"
Begin each day with a long, slow hug. 
Molasses is Mary Meyer's "cute" version of a realistic sloth.
Molasses Sloth is a truly gender neutral buddy. Naturally neutral color palette.
Sloth is incredibly soft, with a captivating face, and tags all over.
Rattle on the inside and a silicone teether on the outside make this sleepy sloth both stimulating and soothing.
Taggies looped ribbons adorn this gender neutral cutie.
• Perfect size and shape for little hands to shake
• Neutral tan plush
• Embroidered sleepy eyes and lots of ribbons
• Rattle inside Silicone teether ring