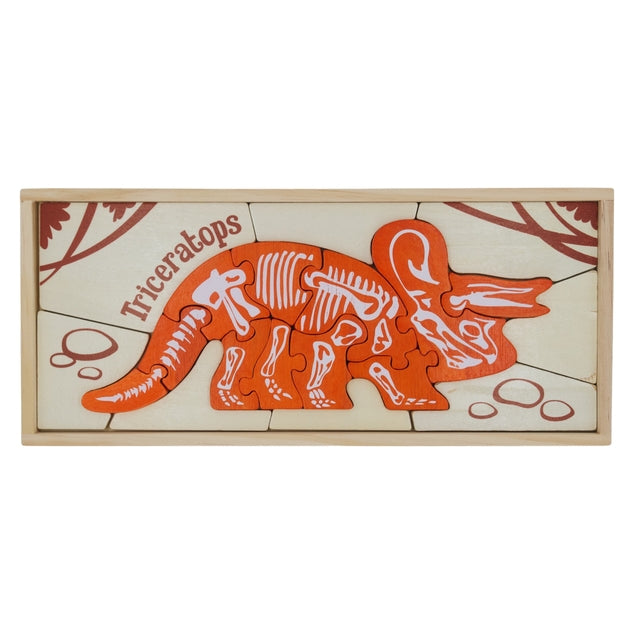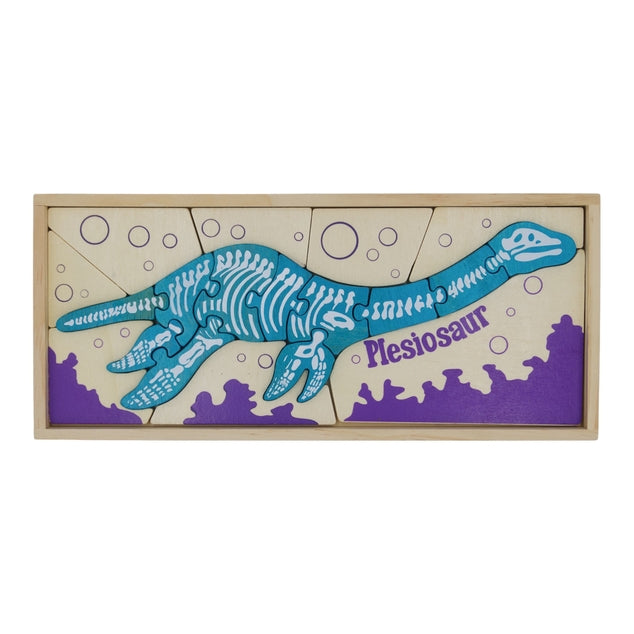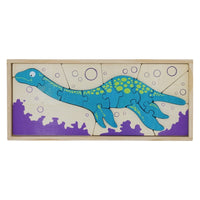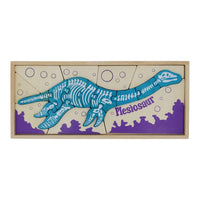 Build, experiment and learn about the great Dinosaurs with this popular jigsaw puzzle!
Chunky, colorful and engaging, this double-sided dinosaur puzzle shows its skeleton on one side and more friendly features on the other.
Key Features
◆ Puzzle includes 11 dinosaur puzzle pieces, 8 additional puzzle pieces to set the scene and teach the dinosaur's name
◆ Also includes wooden tray that's great for storage, travel, display, and gift wrapping!
◆ Your little one can learn spatial relation while playing and helping to improve problem-solving skills and creative thinking!
◆ This puzzle shows the dino's skeleton on one side, and its more friendly features on the other.
◆ The completed triceratops stands up on its own.
Specifications
◆ Helps building early problem-solving and fine-motor skills.
◆ Great puzzle to teach spatial relation and creative thinking.
◆ Made from eco-friendly, all natural rubberwood with non-toxic, child-safe stains.
◆ Comes with tray for easy clean-up and storage, travel or to display.
◆ Recommended for ages 5+
Product Details
◆ Dimensions: 11" L x 8" W x 1" H
◆ Material: Rubberwood, pine
◆ Care: Wipe clean