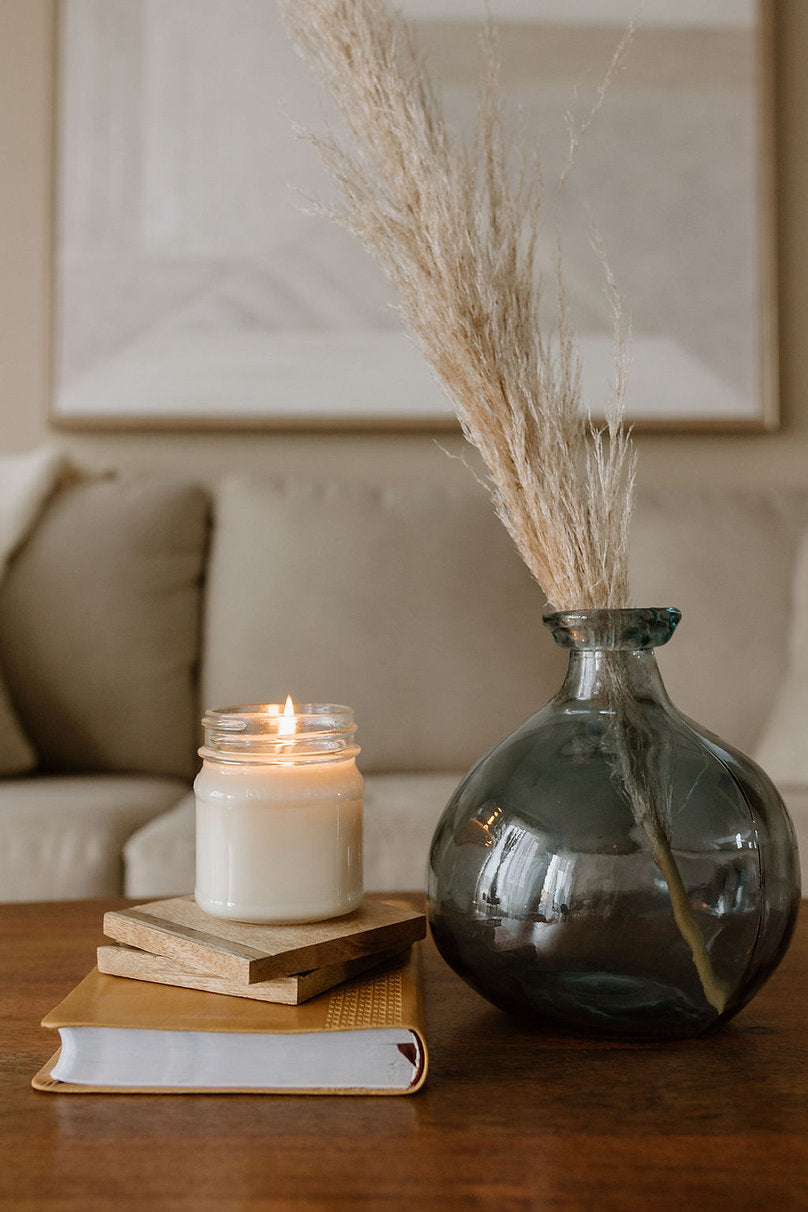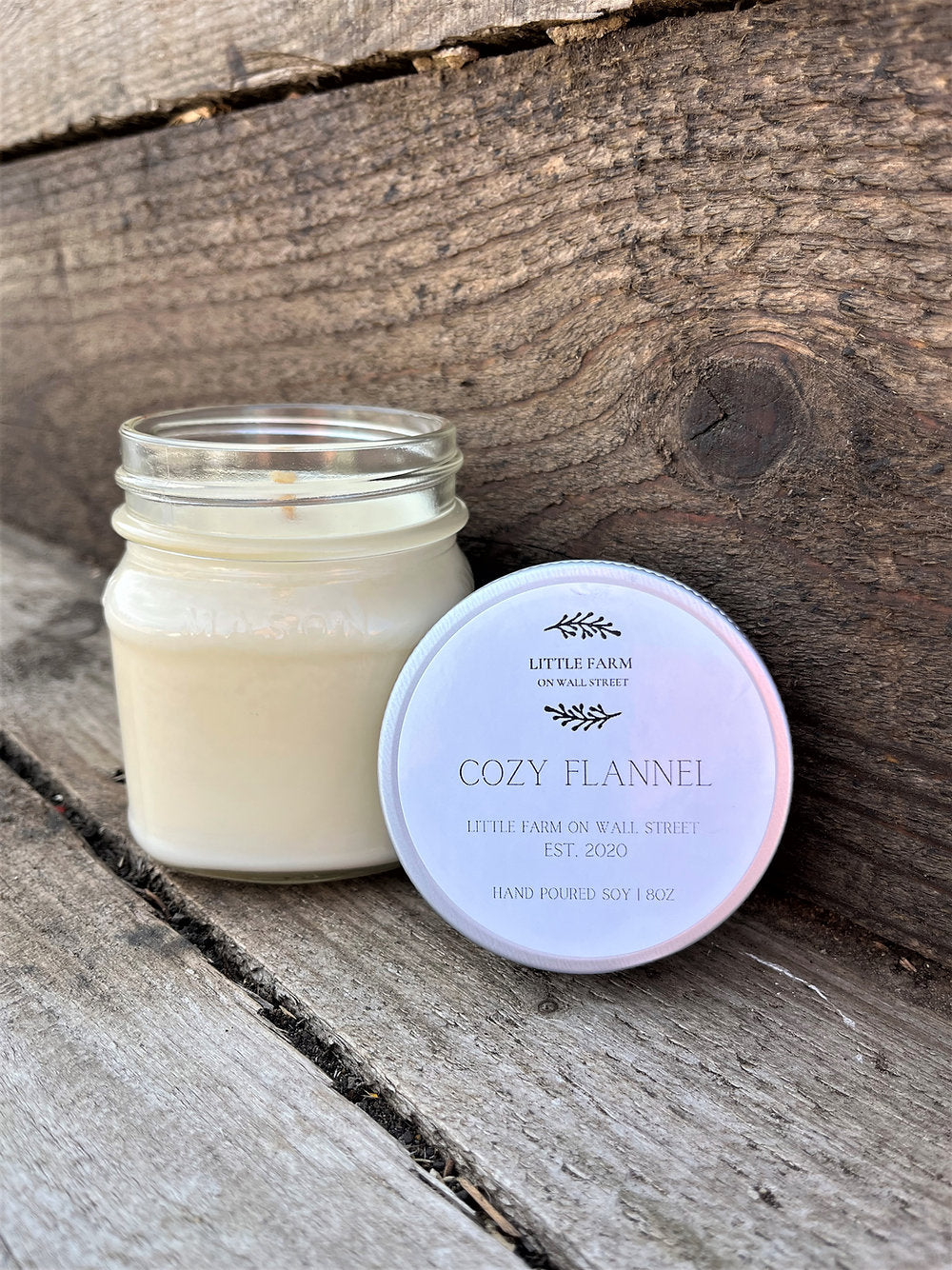 Hand Poured Soy Candle - 8oz
Hand-poured, simply designed, mason jar soy candles.
These clean burning soy candles are made at Little Farm on Wall Street's small farm in Central AB. Made with 100% soy wax, cotton wicks, and high quality fragrance they are something you can feel good about burning in your home. Our simple, clean and rustic style provides your home with a candle you can enjoy but also a vessel that can be reused for many purposes. Warm country kitchen smells and classic favourites fill your home with comforting fragrance. 


Every Little Farm candle is made with 100% clean burning soy wax, cotton wicks, and high-quality Paraben/Phthalate free fragrance oils.
Harvest: "It smells like fall." There is no better description for this new scent. Apples, cloves, cinnamon, and ginger are mixed together to remind you of all the things that come into your home with each year's harvest season.
Maple Sugar: Enjoy our warm and buttery Maple Sugar. This candle is sure to fill your whole home with its rich maple scent and sweet sugary notes.
Salted Caramel: Delicious tones of caramelized sugar, warm caramel vanilla, and sweet coconut blend together to bring the perfect sweet smelling treat to the room.

Cuban Cigar: The sweet, captivating aroma of fresh tobacco leaf is sure to be a favourite. Warm, rich, and soothing, this candle perfectly blends sandalwood, nutmeg, citrus, musk and the slightest hint of geranium. 
Vanilla Bean: Rich and fragrant, fill the room with the smell of true vanilla bean.

Coffee House: Have the welcoming smell of fresh brewed coffee fill your home and make it cozy with one of Brittany's favourite's, Coffeehouse.

Into the Woods: Earthy, rich, warm and fresh. Floral top notes layered with citrus, balsam, spice, cedarwood and euclyptus at the heart, and base notes of musk and moss. Perfectly blended to create a delicious experience, Into the Woods is a favourite this season. 
Cozy Flannel: Tonka bean, jasmine, patchouli, and vanilla are blended to perfection to bring that unwind and kick back scent to the air making your house all things cozy. 

Apple Pie: Nothing says fall like fresh picked apples baked into flaky, buttery crust. Layered with sweet sugar, rich and spicy cinnamon and fresh apple scents, this candle is perfectly delicious.
Always burn your candle within sight and for no more than 4 hours at a time. Keep away from flammable objects, children, and pets. Trim your wick to 1/4" prior to each lighting to maximize burn time. Burn your candle on a level, fire resistant surface.