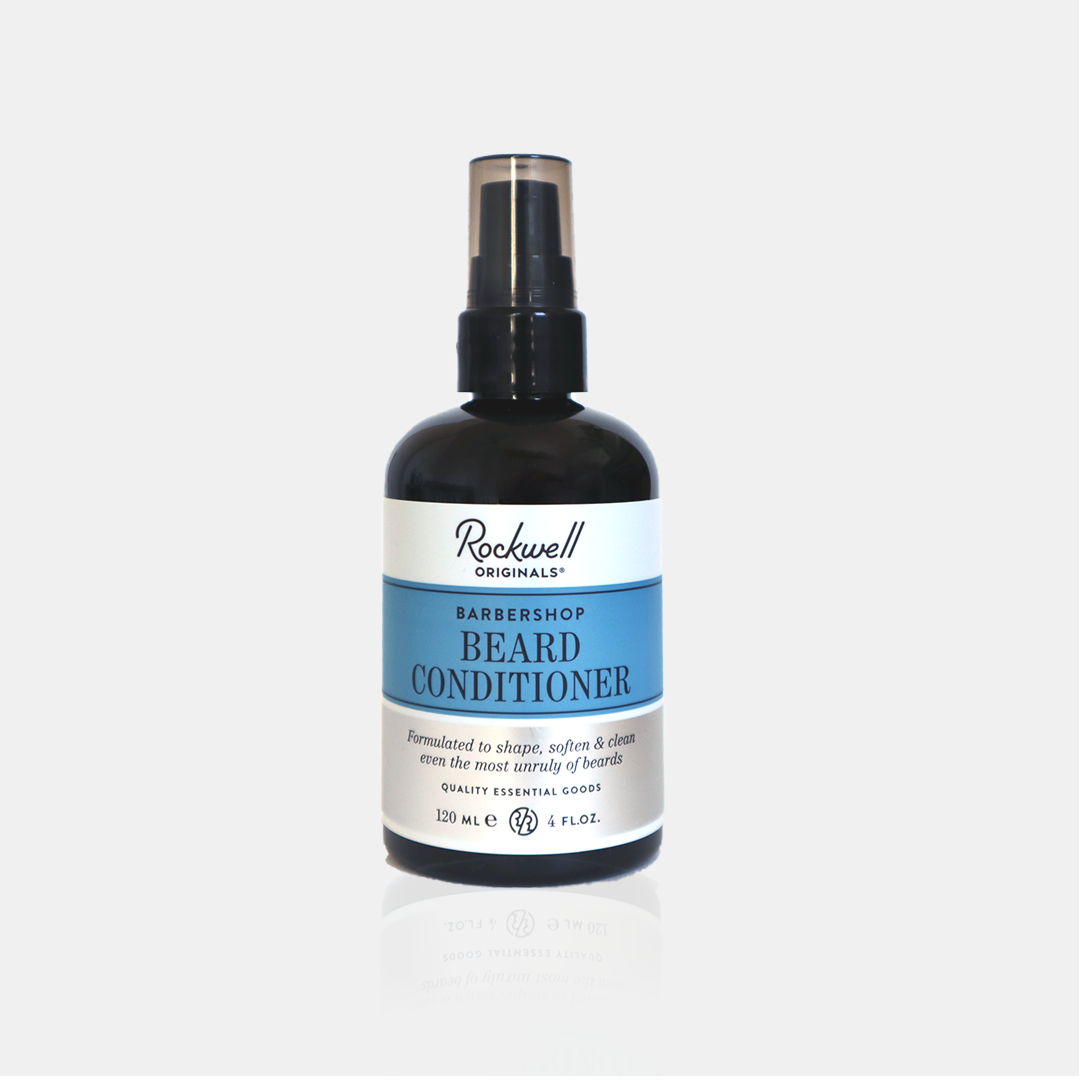 Rockwell Originals Beard Conditioner
Based on our years of experience improving men's facial hair, we formulated this Beard Conditioner to add shine and softness to even the coarsest of beards to keep your skin itch-free.
This is the ultimate beard balm solution for those with serious beards who want to avoid beard dandruff, dryness. The Rockwell Beard Conditioner will keep your beard and moustache looking healthy and ready for light styling.
Formulated to shape, soften, and clean even the most unruly of beards. It's important to care for a growing beard, and Rockwell Beard Conditioner is the perfect solution to messy or itchy facial hair - all while smelling fantastic!
4 oz.
Proudly Made in Canada using premium natural ingredients like Jojoba oil, Hempseed and Argan oil. 

Rockwell Barbershop has notes of Leather, Neroli, Anise, Lilac and Cedar – a scent reminiscent of the classic barbershop designed for the modern gentleman.