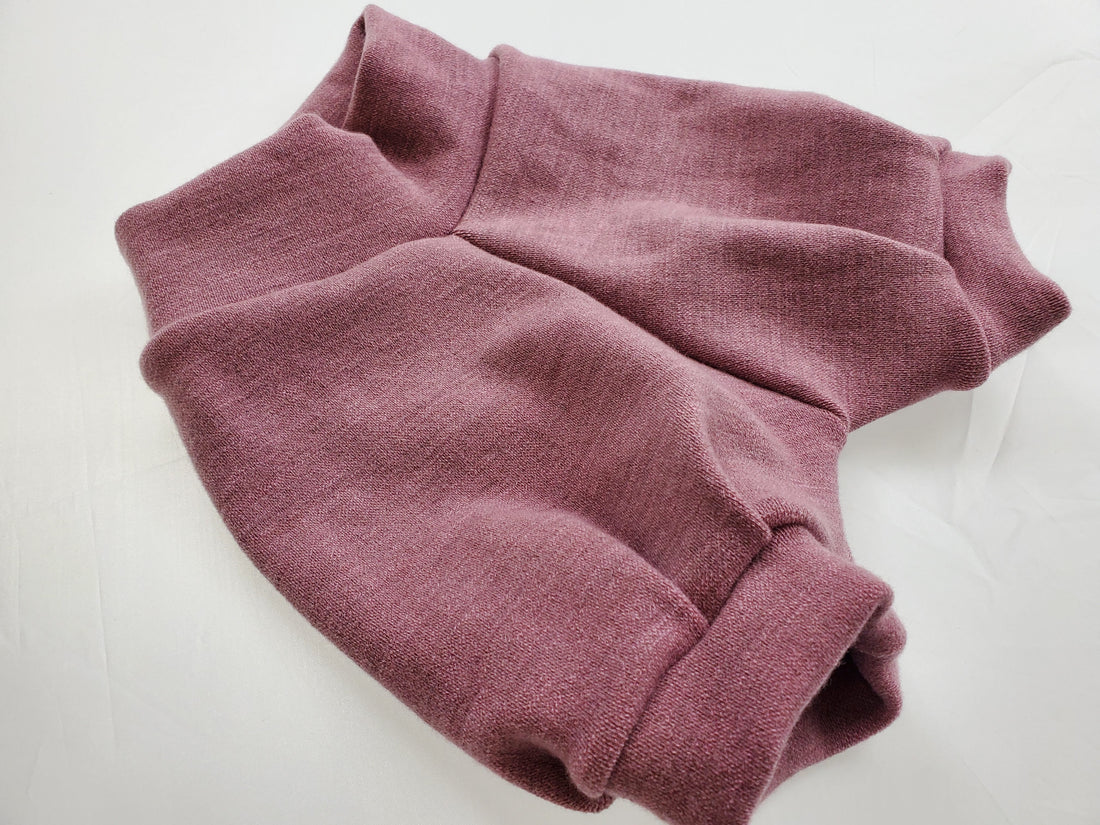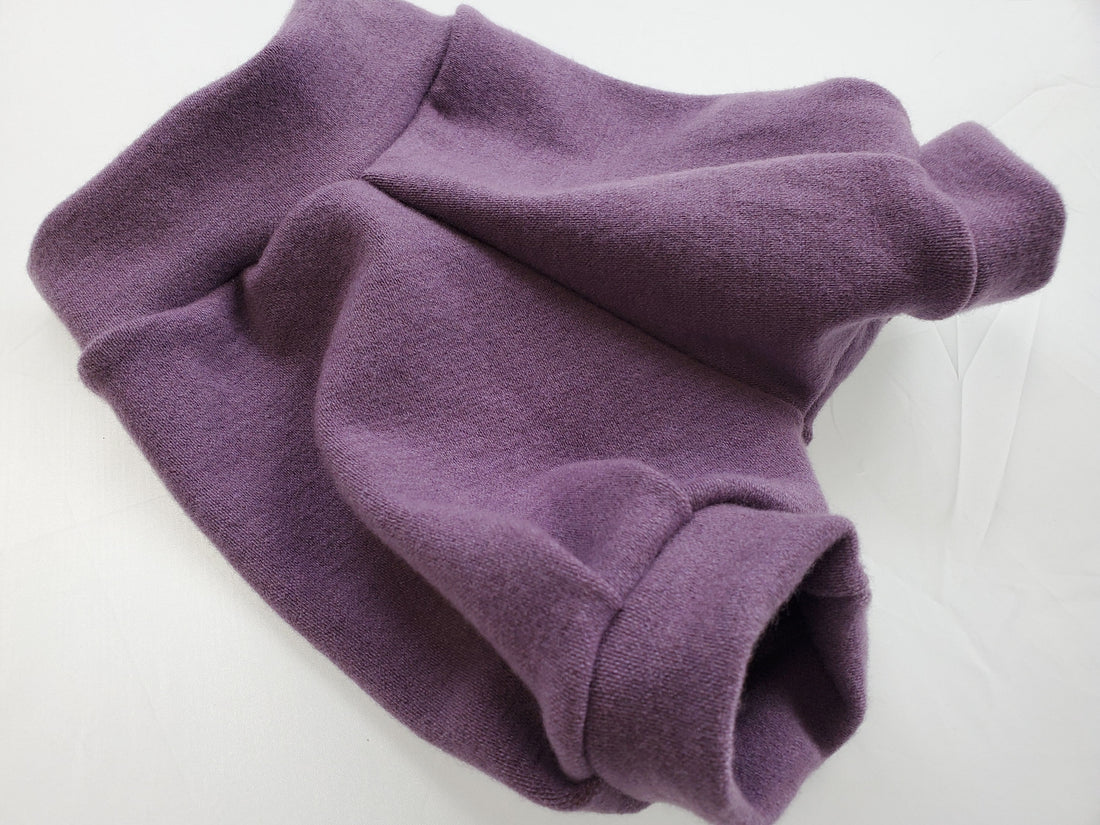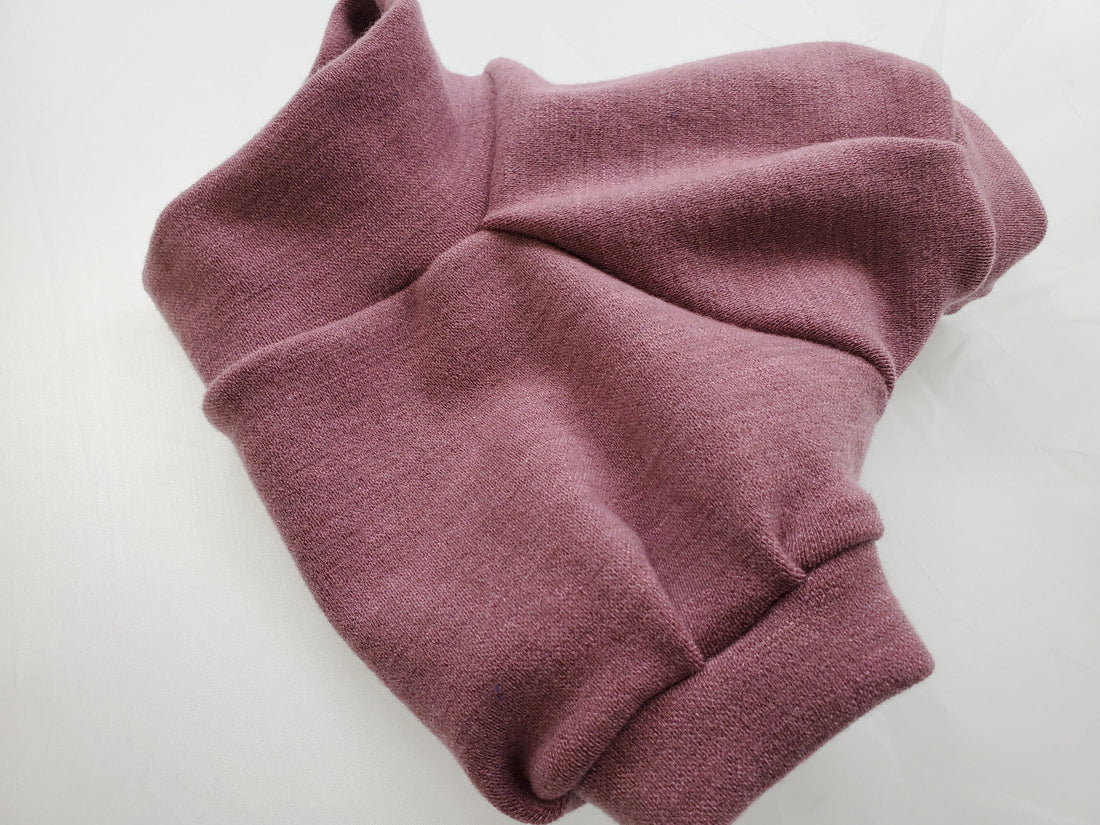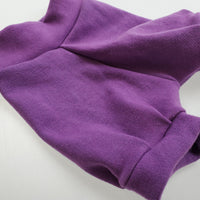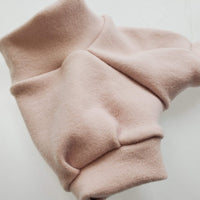 Bumby Wool Bloomers - Baby & Toddler Size
Bumby Wool is an artisan Merino Wool Clothing line focused on  natural minded and cloth diapering families.  We use the same wool for all of our products.  All "bottoms" are functional as a diaper cover, but can also just been used as clothing.

Wool has some amazing properties:
Antibacterial, Biodegradable and Reusable

Holds 30% its weight in moisture before feeling damp

Air dries extremely quickly

Naturalizes urine while drying

Natural Fibers

Amazingly soft and stretchy

Temperature regulating, reduce night sweats

Night-time solution

Machine Washable and Easy to use
Our Mill in Montreal Canada sets up their massive knitting machine just for us and makes one of the softest and most stretchy merino wool blends on the market.  Our wool is called 95% merino wool 5% lycra blend interlock.

Bloomers are a Bumby Staple style.  A wider hip with small cuff on a short inseam.  
These have traditionally been worn by girls, however boys have been also wearing them.  
They have a European gender neutral look depending on the colour.