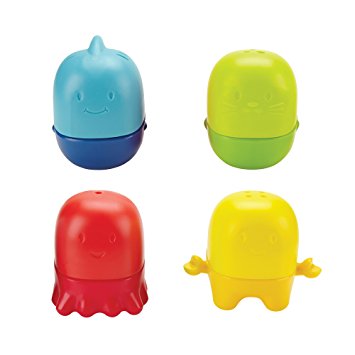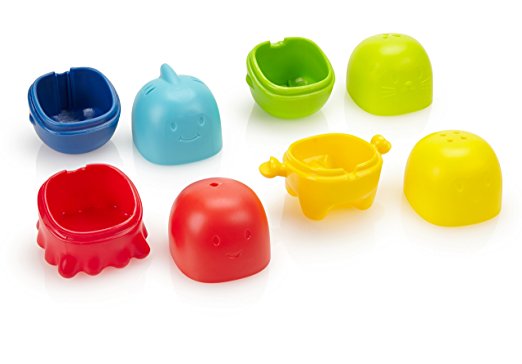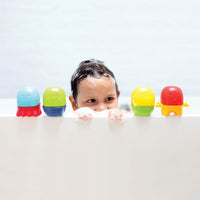 Bathe 'n Switch Bath Toys
The Ubbi bathe 'n switch bath toys are cute creatures designed to ignite your child's imagination and promote the development of hand-eye coordination.
Switch up the body and head of the toy and make your own underwater animals with these easy-to-fit snap pieces.
Children can fill, pour, mix, match and pretend with all four soft and colorful sea critters eager to splash and have a fun-filled adventure.
• Interchangeble top and bottom pieces
• Fitted snap closure
• Rain effect drain holes
• Dishwasher safe
• PVC, BPA, Phthalate-free
• Content: one each: green seal, red octopus, yellow crab, and blue whale
• Dimensions: 2.8" W x 3" H x 2.8" D
• Age 9 months and up
• Air dry to prevent mold and place on top rack of dishwasher for an easy clean