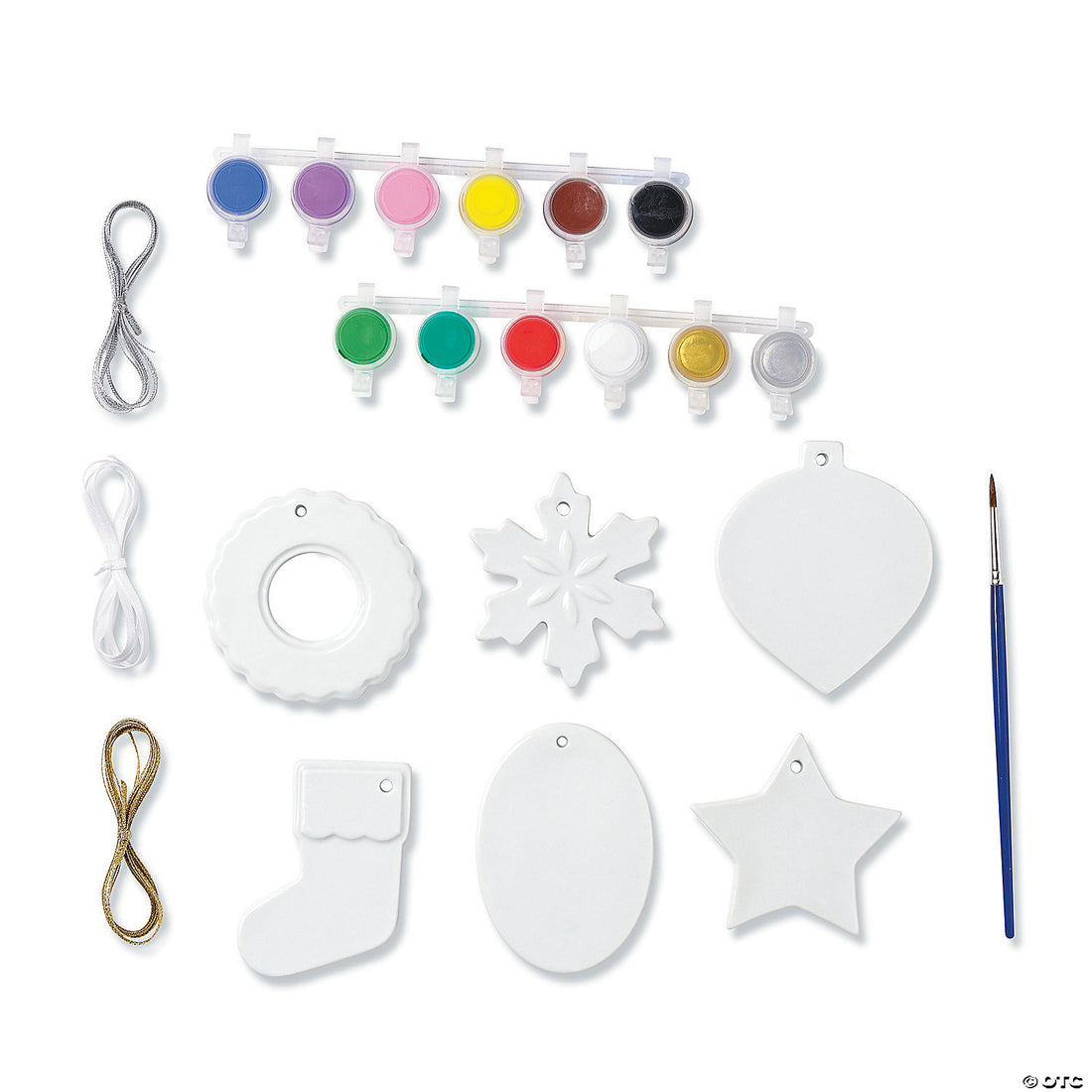 MindWare Paint Your own Porcelain Christmas Ornaments
Celebrate the holiday season by painting your own high-quality porcelain Christmas ornaments. 
Honour special milestones and memories of the past year with personalized designs for friends and family. A full-colour instruction guide features tips for colour mixing and creating effects like stippled, sponged or taped-off designs. 
Oven bake each painted ornament for a glossy finished product! 
Includes six porcelain ornaments, paintbrush, ribbon and 12 paints.
Age Recommendation: Ages 8 and up