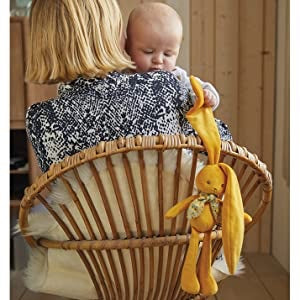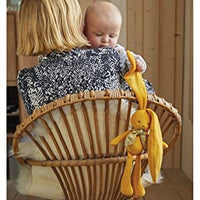 A cheeky and soft rabbit doll, that you can hang anywhere by making a knot with its long ears.
With its dangling arms and legs, its long ears it's so easy for tiny hands to grab it. The dolls are made of super soft corduroy and available in a wide choice of colours, in small and big sizes.
Each rabbit is clothed with a printed scarf matching colour with the body. Their attractive price makes them available for everyone.  Here is a chunk of happiness for everyone!
Super soft and innovative fabric
Chic accessory around the neck with artistic print
Long legs and ears to play with
25cm in height