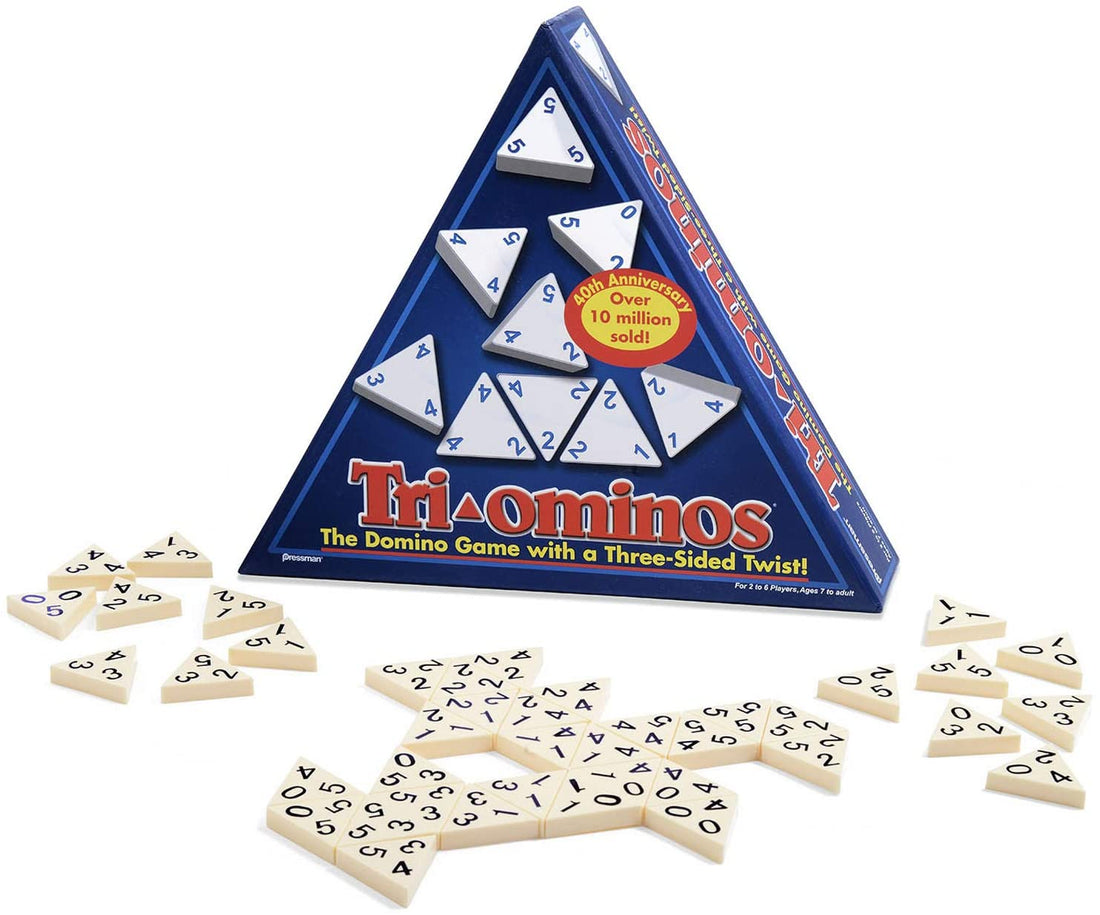 The classic triangular domino game that everyone loves! In this easy to learn game, score points by matching numbers on the three-sided pieces. 
Increase your STEM skills as you combine strategy and a little luck for some fast-paced fun for the whole family. 
Contains 56 plastic playing pieces and complete instructions. For 2-4 players, ages 8 and up.