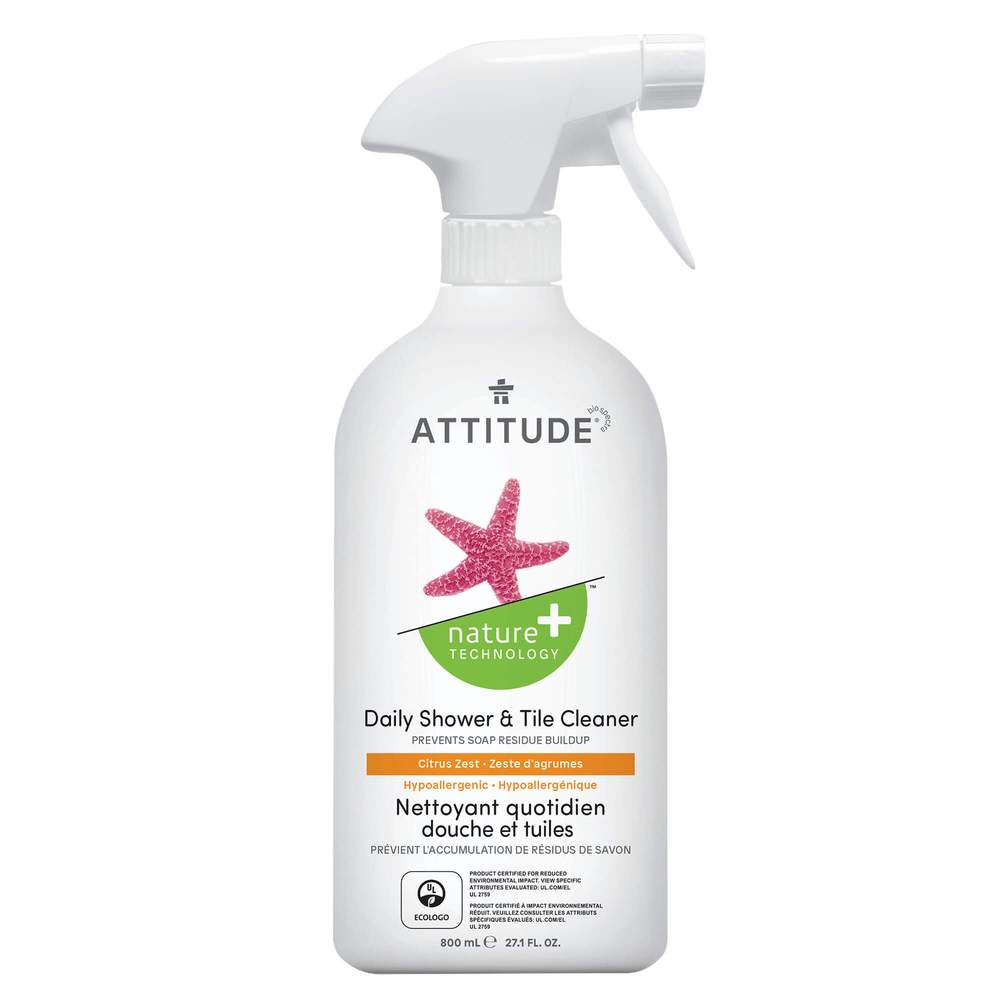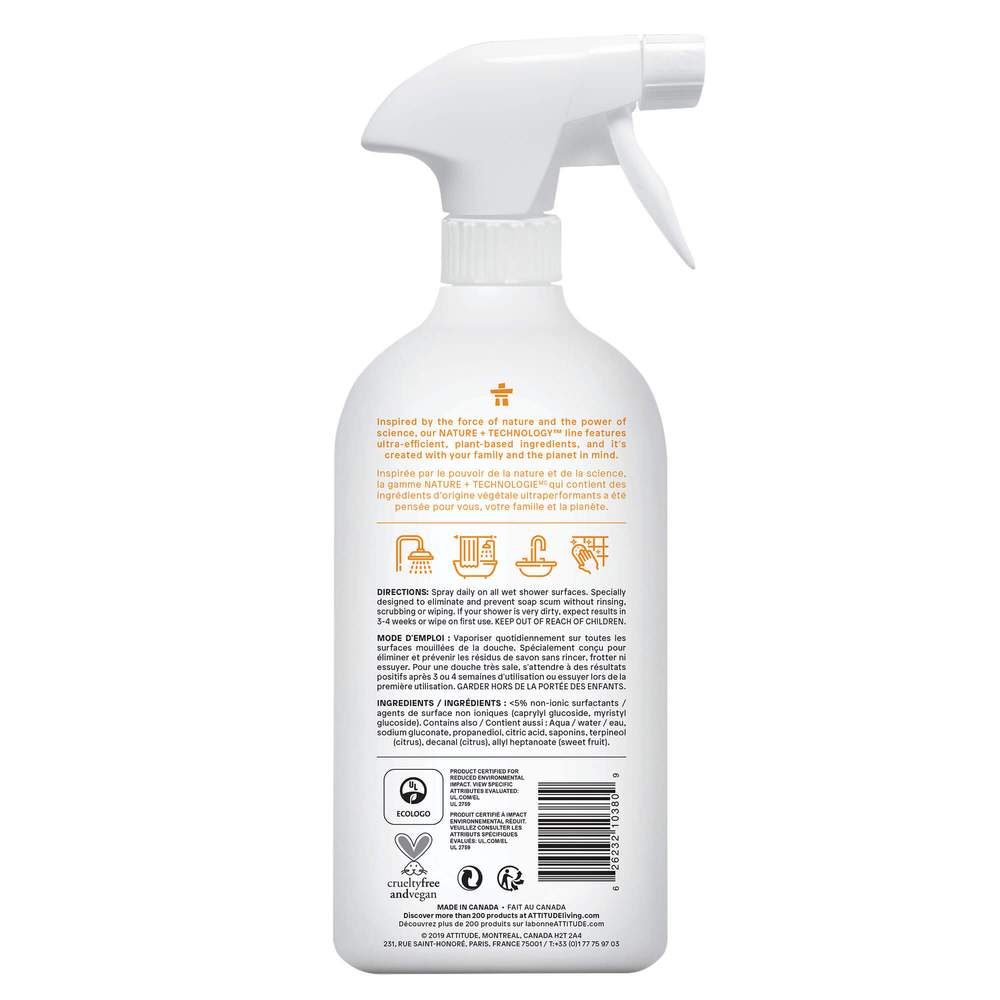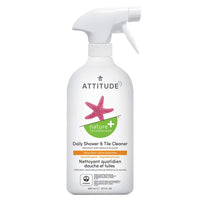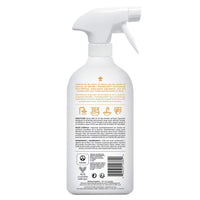 Daily Shower & Tile Cleaner
Did you know? We spend on average eleven minutes in the shower every day, so make every minute count! Start your day right and keep your bathtub looking sparkling clean with ATTITUDE's Nature + TechnologyTM
Daily Shower & Tile Cleaner – Citrus Zest. Hypoallergenic, vegan and worry-free, it's specially formulated with natural cleansing saponin and Sodium gluconate to help keep soap scum and mildew at bay. Simply spray after your morning shower and be on your way!
• Features Sodium gluconate to remove soap scum and prevent residue buildup.
• Enhanced with saponin, known for its powerful cleansing properties.
• Hypoallergenic and dermatologically tested; suited for sensitive skins.
• Made from plant- and mineral-based ingredients, and crafted with renewable raw materials (plant-derived glucose and fatty alcohols).
• Features a natural and invigorating citrus scent.
Graded A in EWG's Guide to Healthy Cleaning.
• ECOLOGO® Certified: sustainable and biodegradable household cleaner.
• PETA Certified: cruelty-free and 100% vegan with no animal-derived ingredients.
• Free of ethoxylated surfactants contaminated with cancer-causing chemicals (1,4-Dioxane and Ethylene oxide).
• Free of potentially harmful preservatives such as Parabens, Formaldehyde and Formaldehyde releasers.
Spray daily on all wet shower surfaces. Specifically designed to eliminate and prevent soap scum without rinsing, scrubbing or wiping. In the case of heavy grime, expect results in 3-4 weeks or wipe on first use.

Lightly spray after each shower to prevent soap scum accumulation and remove excess with a squeegee.