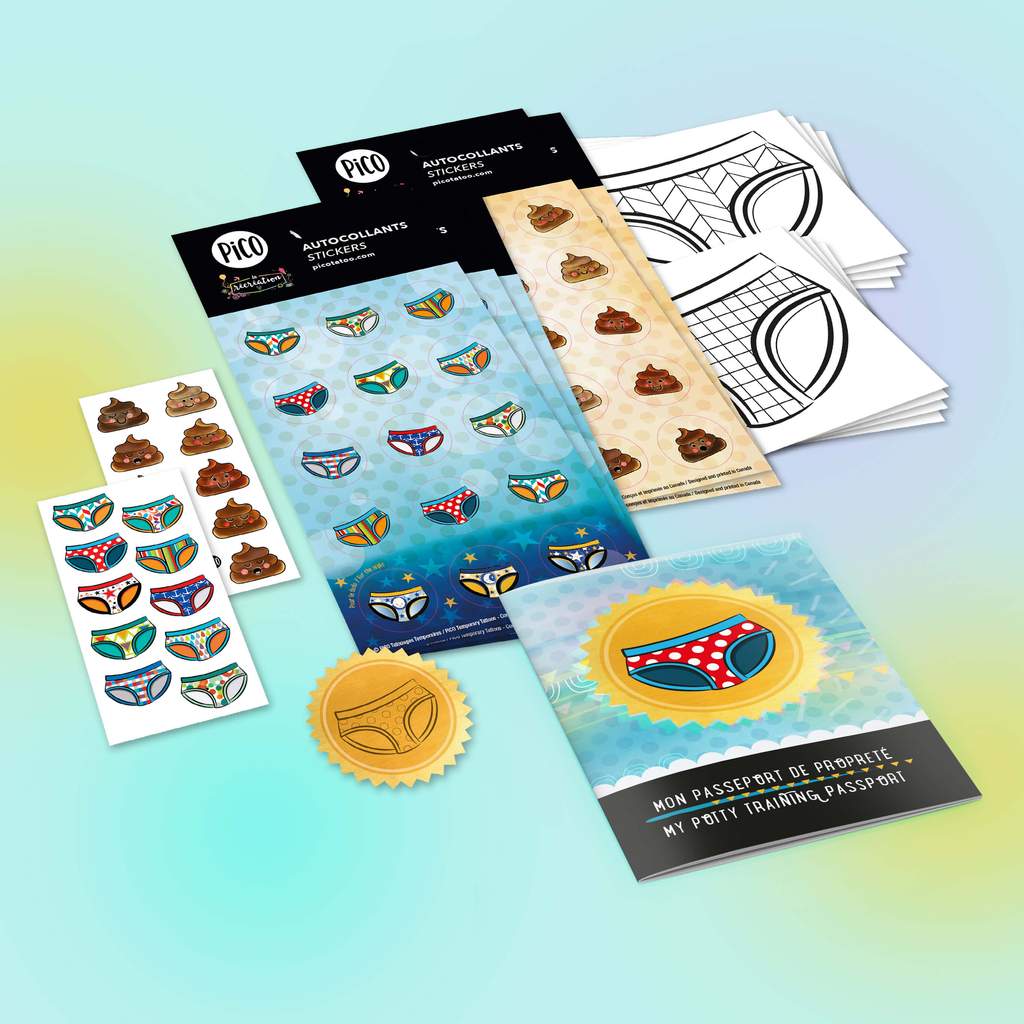 Pico Potty Training Package
This is the perfect portable tool to help you with your child's toilet training.
Each child experiences toilet training in their own way. It is very important to keep pace with the little ones. We must therefore adapt our strategies according to their age, their level of language, their understanding of time. It is exactly for this reason that this passport is full of possibilities. It offers you three levels of use depending on the age of your child.
This set includes: 
- 1 Potty Training passport
   including 36 pages and a potty training certificate
- 1 Sheet of tattoo underwear (10 units)
- 1 Sheet of tattoo of poo (10 units)
- 1 Gold medal sticker
- 2 Sheets of poop stickers (30 stickers)
- 3 Sheets of underwear stickers (45 stickers)
   including stickers for the night
- 8 Underwear coloring pages
The design of temporary tattoos is made in Quebec.
The printing of tattoos is done in the United States.
The print is of superior quality, hypoallergenic, non-toxic and FDA (USA) certified.
The stickers and the passport are designed and printed in Quebec.
Tattoos and stickers are suitable for ages 3 and up.