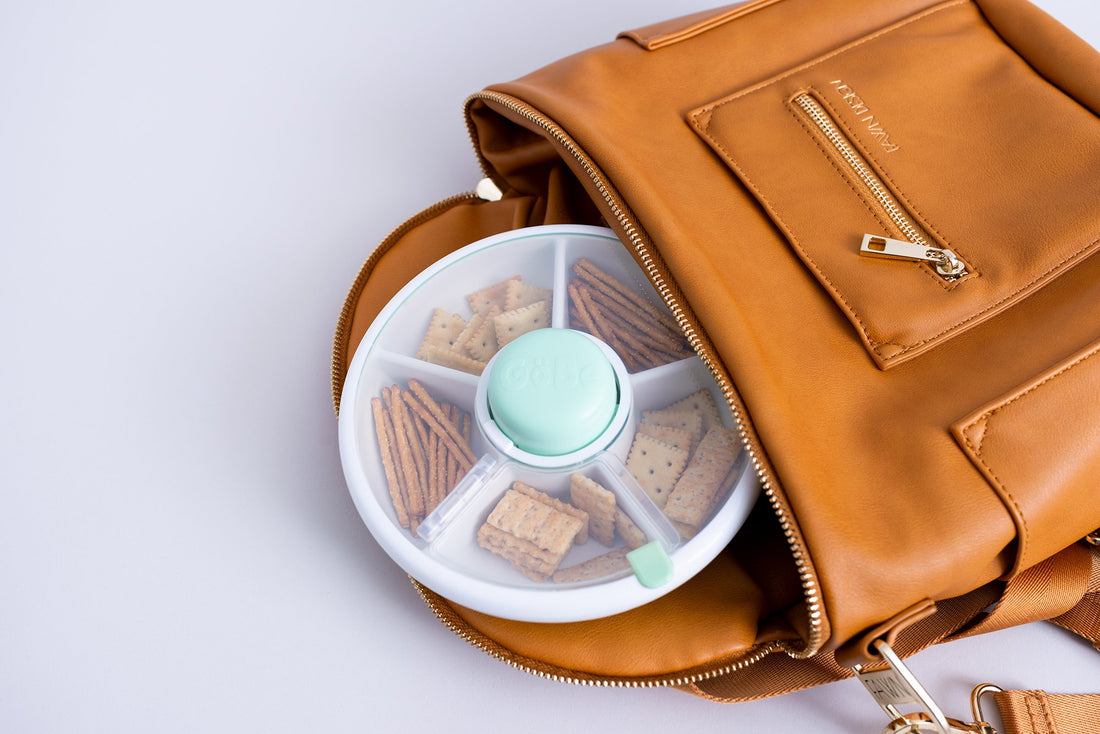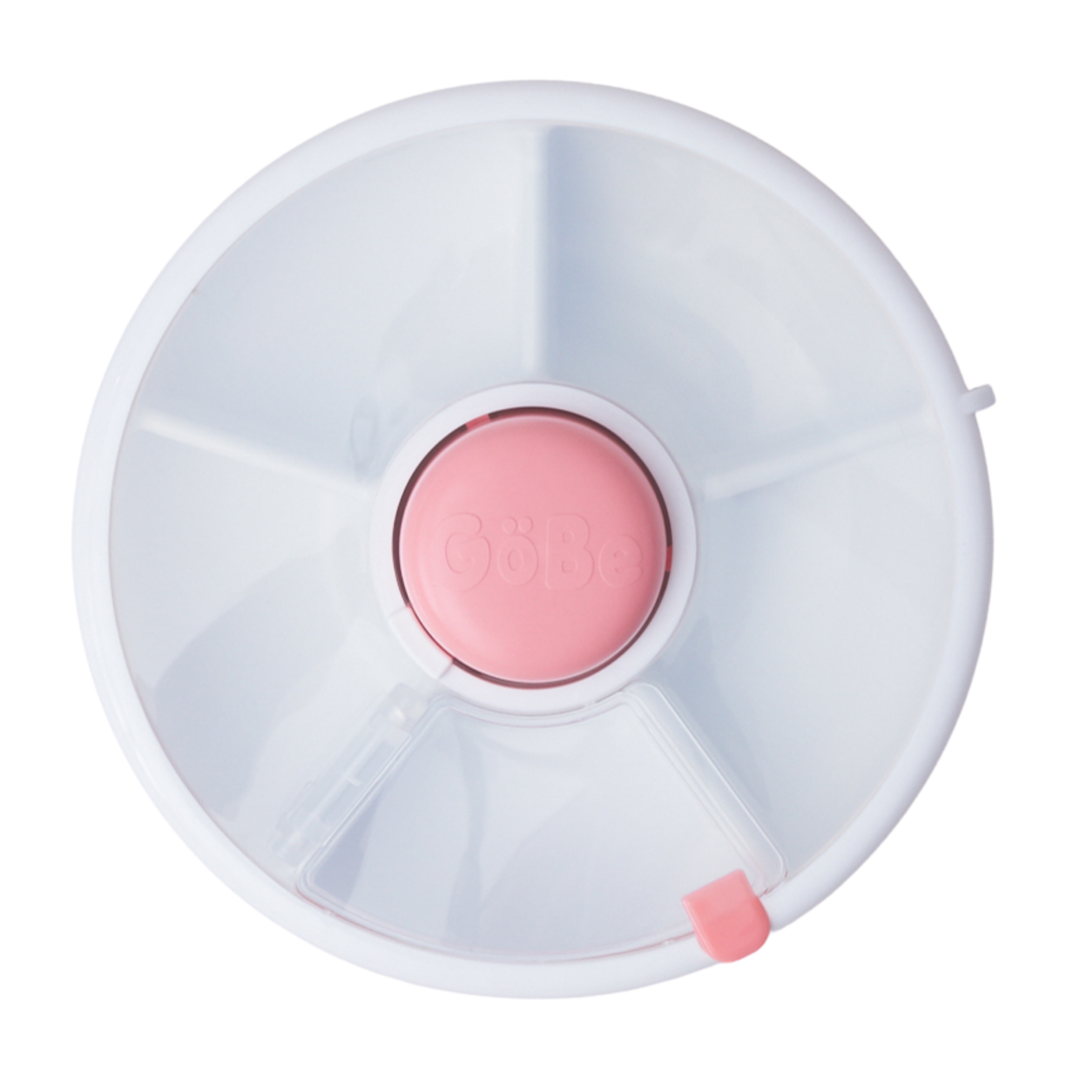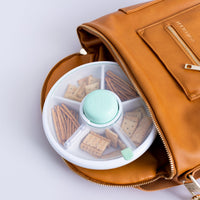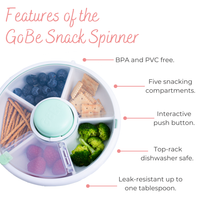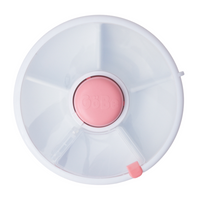 The GoBe Snack Spinner is the only spill proof snack container that allows your child to choose between five different snacks at once! With the push of a button, your child can jump from snack-to-snack, all while reducing spills and mess! More snacking variety for them, less mess for you.
The Snack Spinner features:
Five separate snacking compartments 
Leak-proof seal
BPA and PVC free 
Dishwasher safe and easy to clean
Snack More. Spill Less. Play Happy. 


The Snack Spinner is 6 inches in diameter and 1.6 inches deep.
Each snacking compartment holds about 1/4 cup of solid food. For example, one compartment holds about five large strawberry slices (a whole large strawberry won't fit without being sliced up first).


All materials are FDA approved and are BPA, PVC and Phthalate free! The Snack Spinner is made primarily from plastic #5 (considered the safest polymer for kids).
Inside the Button mechanism we use a very stiff food-safe plastic called POM and a Stainless Steel spring.