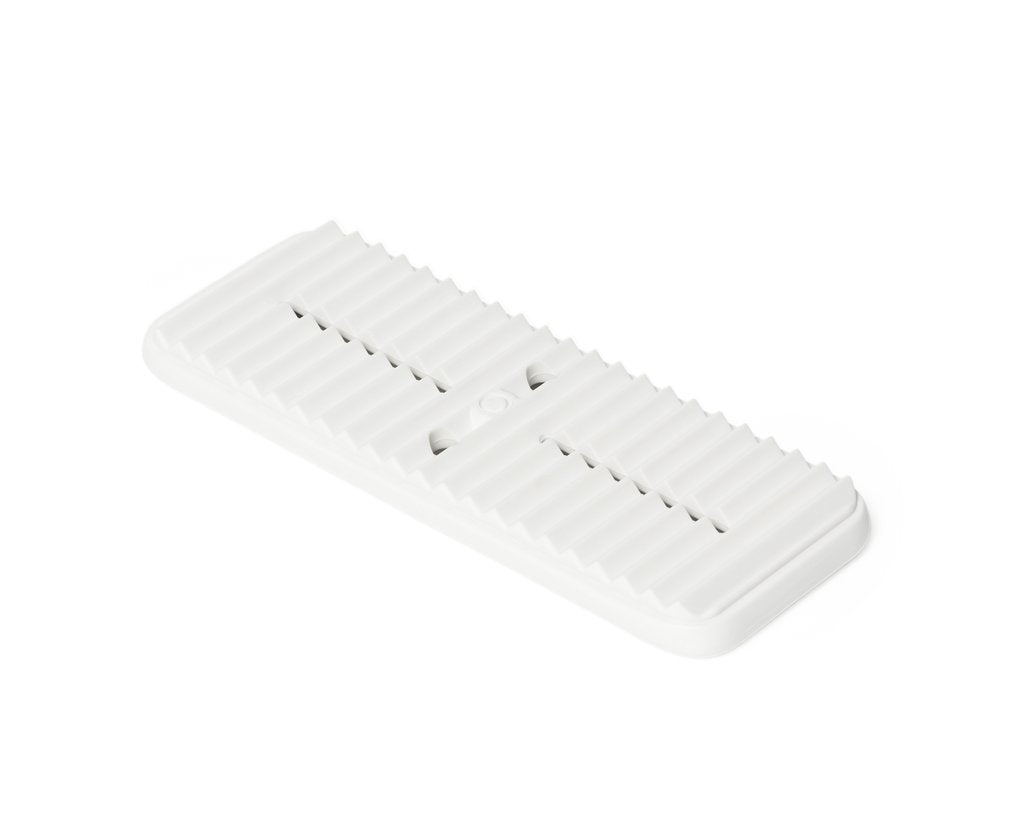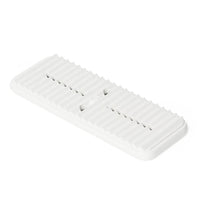 Perfect for your shower shelf, vanity or counter top, our soft and flexible silicone bar tray lets water drain, and air flow freely, allowing your shampoo, conditioner, or bar soap, to dry completely (and extend their life!). The logo side can be used comfortably for a set of hair bars plus a body bar, while the ridged side is ideal for use as the bars get smaller (for more drainage) and for 5+ bars; hair and body! Its slim shape is space efficient, and conveniently fits along the sink, bath tub, or shower ledge. Great for everyday use at home in the shower of on your vanity.
Features:
Reversible: multiple body and hair bars (5+) (side with ridges)
Reversible: shampoo, conditioner & body bar (logo side)
Toss in top rack of the dishwasher for safe and effective cleaning
Perfect for travelling with bars, light-weight and quick-drying
Constructed with food grade silicone
While not a "100% natural" material like rubber, food-grade silicone is a non-toxic polymer mostly made from silica (sand). It can withstand heating and freezing without leaching or off-gassing, hazardous chemicals – unlike plastics, which contaminate food in these environments. It is also odor and stain-resistant, hypoallergenic, and because of its smooth surface, very easy to clean. For these reasons, and because it is soft like rubber and does not break, it's an excellent eco-friendly material for storing your shampoo, conditioner, and body bars.