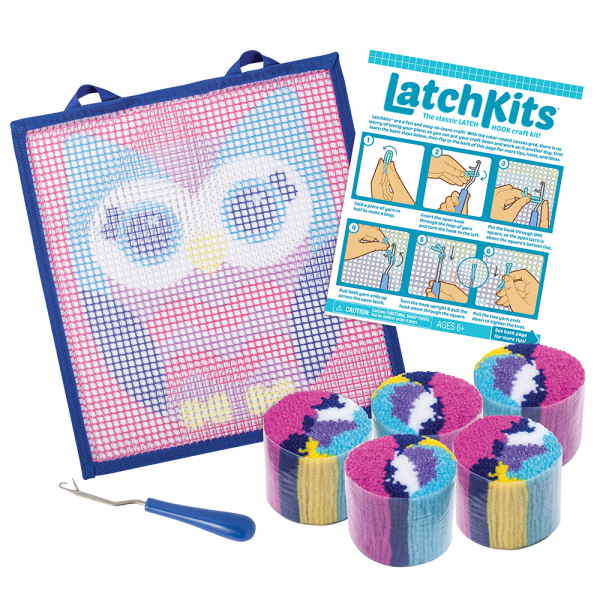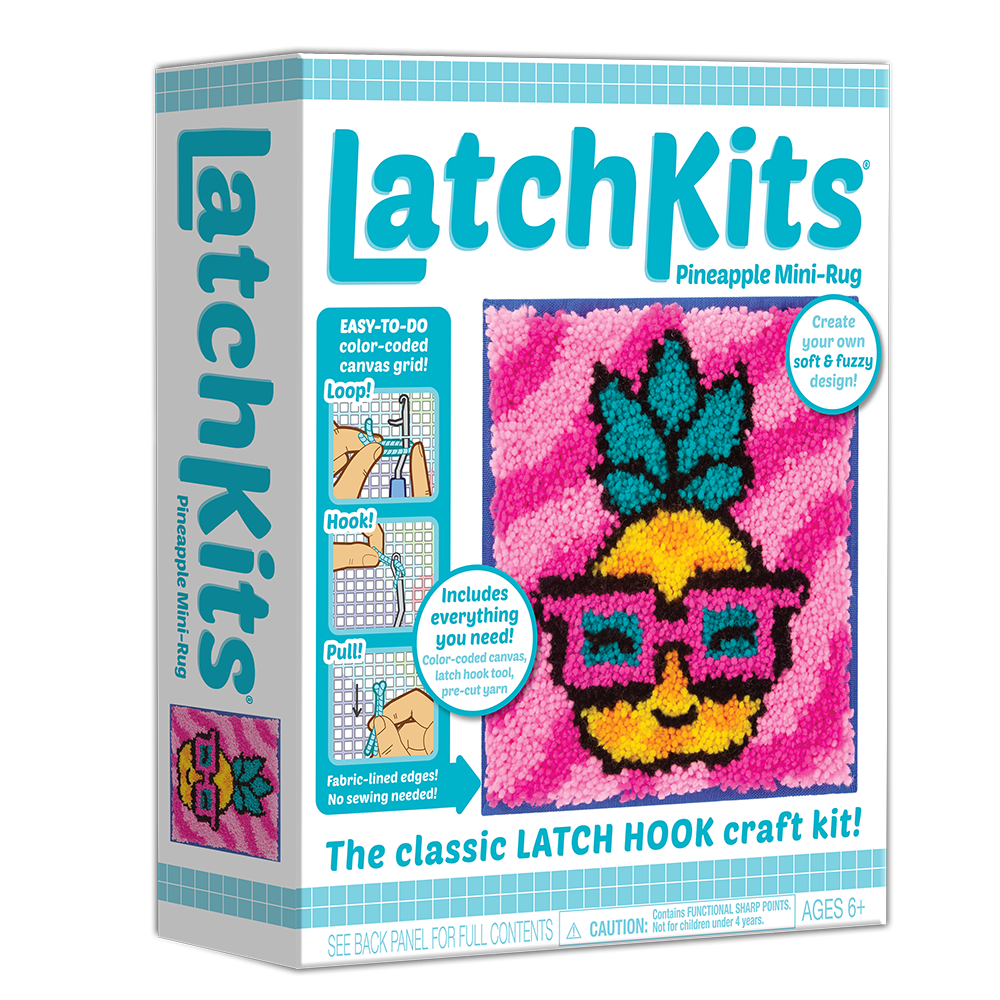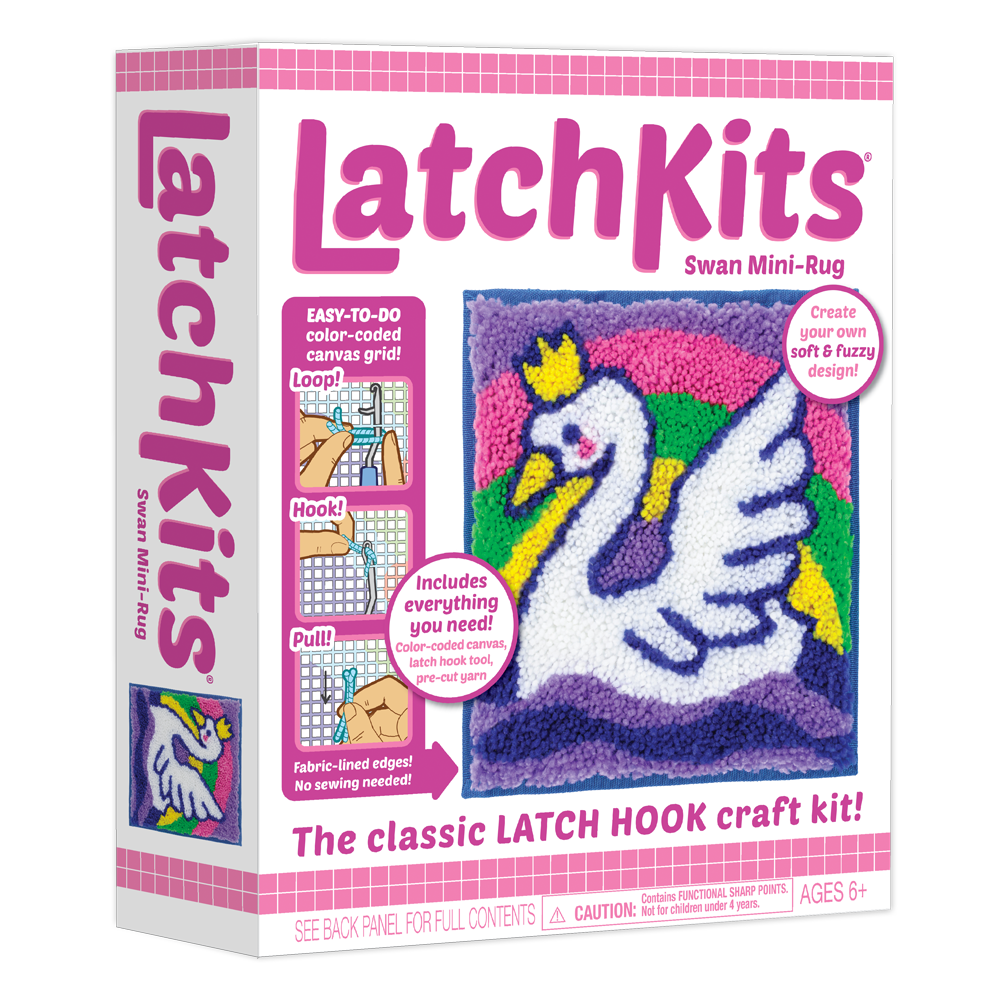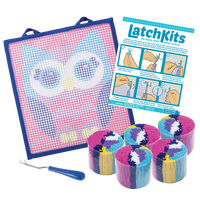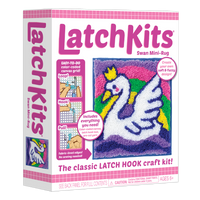 The classic latch hook craft kit is back! LatchKits are a fun and easy-to-learn craft—just loop, hook, and pull! 
Everything you need is included: the handy latch hook tool, pre-cut yarn and color-coded, easy-to-follow canvas make getting started on your project a snap. The sturdy canvas features fabric-lined edges and hanging loops to create your very own soft and fuzzy design that's ready to hang on your wall or use as a mini-rug—it's a great anytime project!
Panda and Poodle are the NEW Latchkits 3D designs — the classic latch hook craft with a new twist! It's so easy to do—just match the extra-long yarn to the color-coded spaces to add super fluffy 3D effects within your design! Everything you need is included: handy latch hook tool, 2 lengths of pre-cut yarn, and a color-coded, super easy-to-follow grid.

• Ages 6 & Up
• Contents: 12" x 11" Color-Coded Latch
Hook Canvas, Latch Hook Craft Tool,
5 Yarn Bundles (over 2000 pre-cut yarn
pieces!), Illustrated Instruction Guide