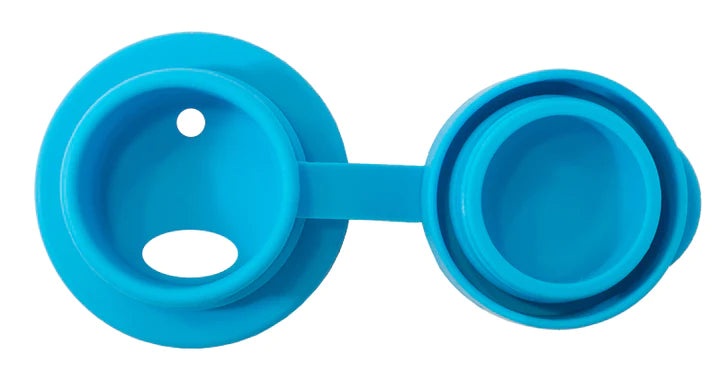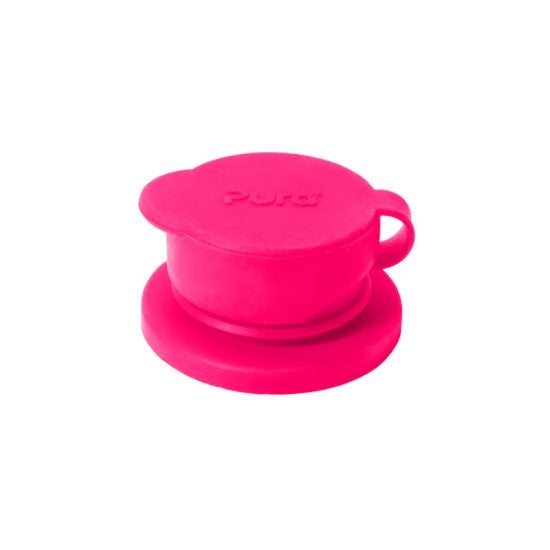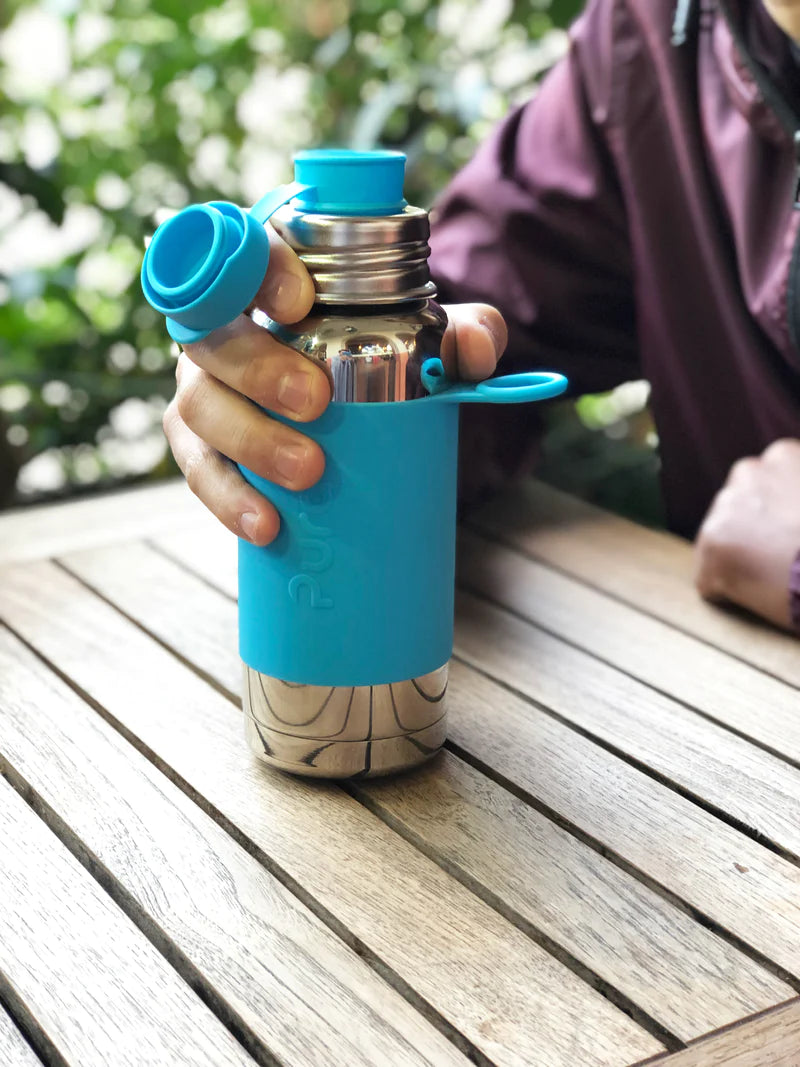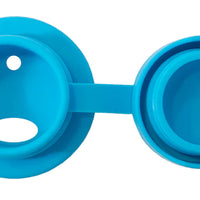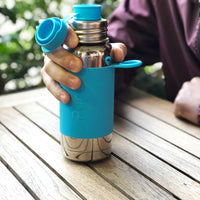 Pura continues to innovate, and this may be their best product yet… the Big Mouth™ Silicone Sport Top!
Inspired by the evolving needs of their own children the Pura team set to work to create the best all-around activity top… one that will work equally well for kids, adult, athletes… in fact anyone that wants a 100% plastic-free, free flowing, leak-proof top for their stainless bottle!
• Age range: 18 months to Adult
• No Plastic Components...No Safety Concerns!
• Baby Grows...Bottle Evolves: Extends the usable life of Kiki bottles to older kids and adults
• Includes an attached lid to keep the drinking surface clean
• Vented sip guard eliminates spills but still allows free flow of liquids
• Crafted from safe, anti-bacterial medical grade silicone
• The only 100% plastic-free sport and activity top on the global market
• BPA-free & EA-free - will not leach toxins like plastic straws or lids
• Operates with all Pura juvenile bottles
• Top Rack Dishwasher Safe. Electric Sterilizer safe. Do not use microwave sterilizers for any metal parts.
• While cleaning silicone nipples, spouts, straws, or other tops, be careful not to damage the drink holes or vents.
• Do not turn nipples inside out.
• Inspect the nipple (feeding teat) and all other silicone mouthpieces or tops before each use.
• Pull the feeding teat, other silicone mouthpieces, and tops in all directions. Throw away at the first signs of damage or weakness.
• Do not leave a nipple (feeding teat) in direct sunlight or heat, or leave in disinfectant ("sterilizing solution") for longer than recommended, as this may weaken the nipple (teat).
• Silicone can be damaged by teething. Inspect the opening of all drink components for loose silicone. Replace when worn, torn, or if there is loose silicone.