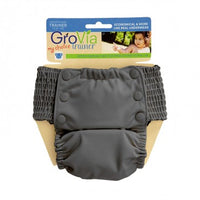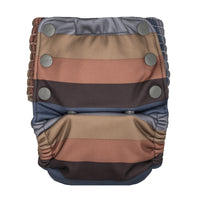 GroVia My Choice™ Trainer
Give your toddler the control they crave!
Your toddler has reached the age where choice and options are essential. They're ready to do it all on their own, and this one-of-a-kind cloth trainer lets them mix and match colorful panels and create their own stylish look.
Preparation
Wash warm with detergent and tumble dry, repeating this process 2-3 times before use.
Washing
Remove as much solid matter as possible. Place soiled trainer in a dry diaper pail
No soaking necessary
Wash every 2 days on warm with detergent
Tumble dry low
Do NOT use bleach, enzyme cleaners or fabric softeners.