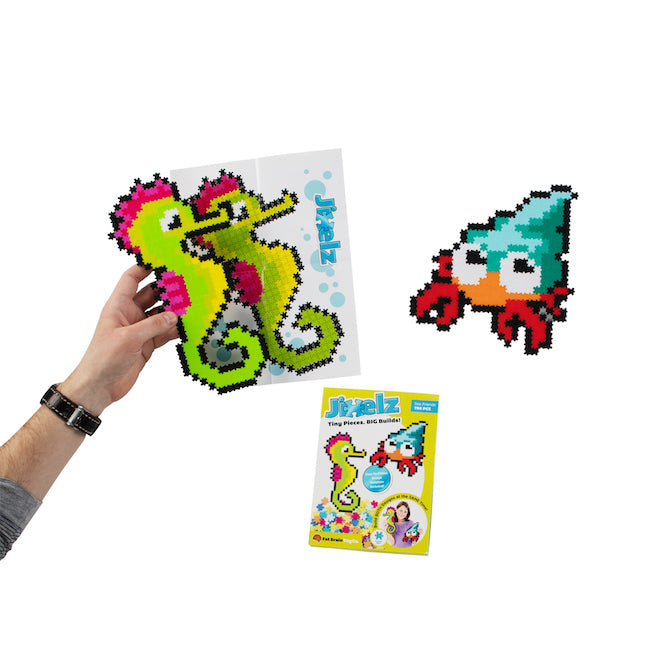 Dive into pixelated creativity!
700 vibrant, precision-cut micro jigsaw pieces fit together perfectly as kids follow the vivid templates and build two adorable sea creatures.
Create a friendly seahorse, a cautious crab, or... Go ahead - get creative and try designing and building your own aquatic friends!
Better yet - Collect more Jixelz sets and let your creativity flow into infinity!
All Jixelz hold together strong - no ironing needed! - and they fit together easily without any frustration.
Set your imagination adrift in an ocean of possibilities with the Jixelz 700-piece Sea Friends Set.
Jixelz 700 pc Set - Sea Friends
700 colorful jigsaw-shaped building pieces for making a seahorse and a crab
Encourages fine motor skills, spatial reasoning, creativity, planning
A fascinating adventure in creativity
Follow the simple templates to build a seahorse and a crab - Or invent your own design
Fully compatible with all other Jixelz sets
Includes 700 Jixelz pieces, 2 design templates
Jixelz hold together strong - No ironing needed!
High-quality materials - Exceptional crafting experience
Recommended for ages 6+